Times are changing. And so are our eating habits. Unless you are Geoff, an innovative Australian who has a huge passion for Heinz's delicious baked beans. If you check our older article, you find out more witness Geoff's life, which consists of him eating nothing else than Heinz Beans. However — as most of us are no Geoff — there comes a time when you get sick of eating the same meal. Just take Anna, who is a butcher's daughter. She comes to a point when she reconsiders the way she eats quite young. Alongside 3.5 million Dutch people, she chooses to abstain from meat. So, she finds a substitute: Unox's vegetarian sausage!
In an answer to the growing number of vegetarians in the Netherlands, Unilever-owned brand Unox released a new range of smoked vegetarian sausages. To help spread the word across the veggie-loving nation, the brand put their head together with creative agency TBWA/NEBOKO and created a campaign that serves a lovely animated video as the main course and shows to the world how meat-free days can be a thing even in a family of butchers.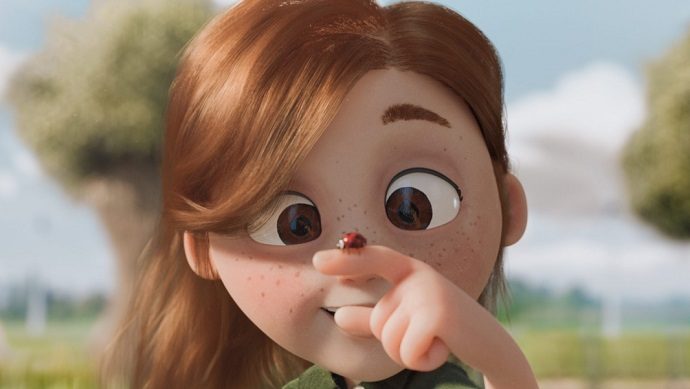 The story is as cute as it can get: We meet Anna, a little girl who's always accompanied by her trusted sidekick, Pip the dog. She roams free around the yard and she sees a mother cow cuddling with its calf, just like her dad cuddles with her. So, she and Pip team up and try to make a change. She pulls the old 'switcheroo' at the family dinner and uses Unox's sausage to prove her point. Although her dad — the ultimate meat connoisseur — finds out that there's something going on, he does what dads do best, believes in her daughter. Despite all the odds, he ends up pleasantly surprised by her initiative.
Speaking about the campaign, Vincent Lammers, Creative Director & Partner at Ambassadors, shared the hard work behind the cute animation: "With TBWA's trust and creative collaboration on the narrative and characters we went wild on creating a whole world, including a detailed family history, to tell a rich story with product at the heart, just not in the end shot."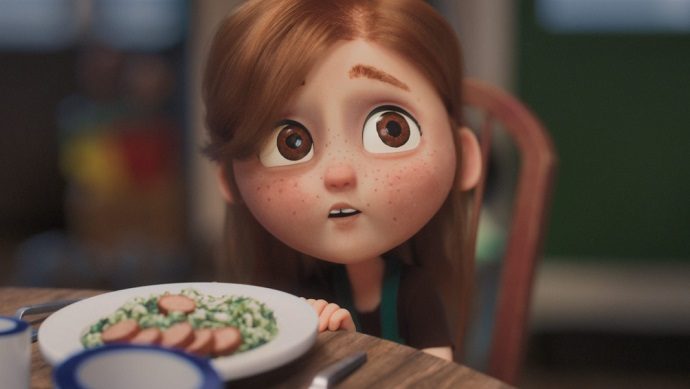 "With sixty seconds to play with, we were able to really linger on the family moments to show that, while this nature-loving, adventurous little girl and her stern yet open-minded, third-generation butcher Dad may have different ideas, they can meet in the middle to accept each other," the creative director adds.
The ad is the first animated commercial for Unox and combines emotive live action with display of human character and classic Dutch elements. The film will run fully on Dutch TVs for the next month. After the longer version, the ad will be available in a 30-second format and will play until March 2020.
Credits:
Client: Unox
Agency: TBWA/NEBOKO
Creative Production Studio: Ambassadors
Directed by: Ambassadors
Creative Director: Vincent Lammers
Lead Creative: Asli Zeren
Animation Director: Nanda van Dijk
Producer: Bo Kops
Sound Producer: Zoë de Regt
Artist Manager: Marissa Zandvliet
DOP: Floris van der Lee
Set Designer: RocknRoll Animation
Editor: Oscar Marmelstein
Colorist: Matt Hare
VFX Supervisor: Stephen Pepper
Lead VFX Artist: Melissa van het Spijker
VFX Artists: Micha de Graaf, Jeremy Verf, Sil Bulterman
3D Supervisor: Will Jeffers
3D Artists: Jeroen Cloosterman, Jonathan Krijgsman, Ralph Meijer, Ivor Ribeiro da Silva,
Robin van As, Alexander Buggenum, Niels Johannesson, Robin van As
3D Animation: Nanda van Dijk, Nick Groeneveld
Designers: Maureen van der Hout, Rachelle Slingerland, Iris van den Akker
Sound Designer: Rens Pluijm
Composer: Sebastiaan Roestenburg