Despite what Senate Majority Leader Mitch McConnell and President Trump are saying — that it's video games which lead to gun violence — there's no proven link between the two. Now, how about some actual facts? Gun violence in the United States results in tens of thousands of deaths and injuries annually. Every day, 100 Americans are killed with guns and hundreds more are shot and injured. So, while the US isn't even among the largest consumer of violent video games and it has one of the highest violent gun-death rates, it's quite clear this happens because, in the USA, it is easier to buy a gun than a toy. Yes, toys have to follow stricter safety tests than firearms.
Gun violence prevention organization, Brady United, wants to prove (the two) politicians wrong: The NGO states that if video games can cause gun violence, maybe a video game can help end it. After mass shootings killed 31 in Dayton, OH and El Paso, TX, President Trump rehashed the narrative that video games, and not easy access to guns, stand at the root of this epidemy. But how can you contradict the president? You join forces with Juniper Park\TBWA, go to the Capital, and sign gun-limiting legislation. Easy-peasy!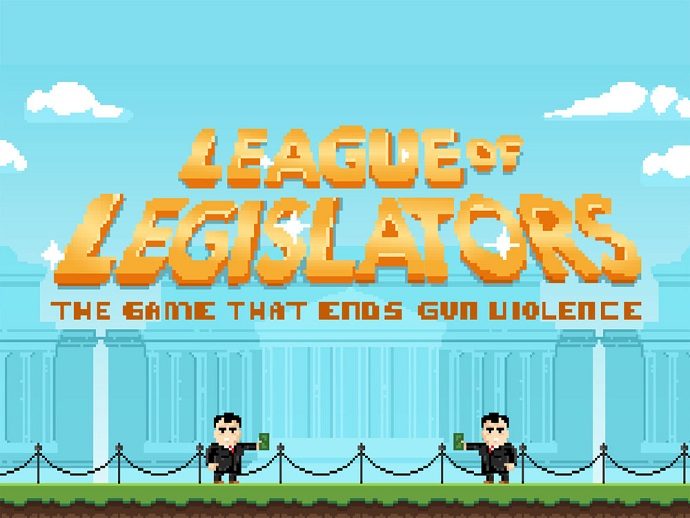 Well, that might be easy in theory. Or in some virtual world. To allow users to visit the Capital and support the new legislation, Brady United developed an online video game titled "League of Legislators," that hopes to help end gun violence.
So how does it work? The best thing is that you can try League of Legislators yourself! Your role is to play as a member of Congress who must avoid lobbyists and bribes that you encounter on your way to the Capital. You have to make it through the finish line in order to be greeted with a petition to prevent gun violence. Once you're done, you can check Brady United's list of 50 Senators in the 116th Congress who have taken the most money from the NRA.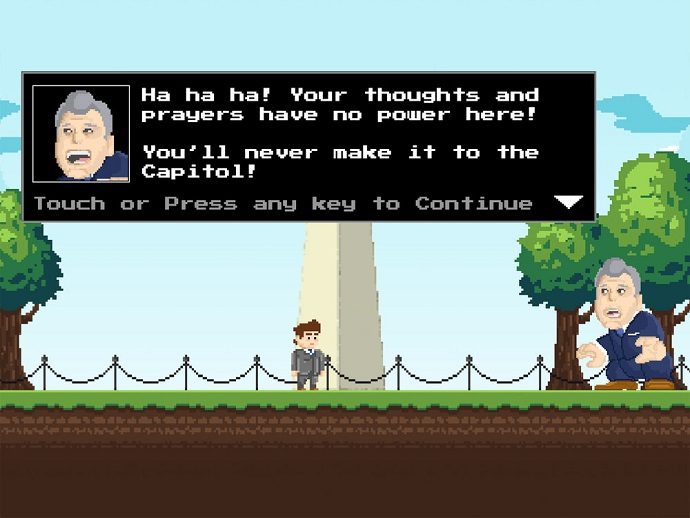 By now, you have seen that it's not video games at the root of this serious problem. If you feel strongly about this, you can do a bit more than play a silly game – you can tweet a message to Senate Majority Leader Mitch McConnell or President Trump. "Gun violence is a uniquely American problem caused by our nation's lax gun laws and putting the interest of special interests ahead of public safety. It's time to pass REAL solutions to prevent gun violence, like the bills to expand background checks that have been sitting on Mitch McConnell's desk for more than 200 days," says Brady United on their webpage.
Use the hashtag #GunLawsNotGames on Twitter to share the game and the results with Trump, McConnell, and other lawmakers. Let the Congress know that Americans are demanding action in their war against gun violence!