There are many ways to talk about the unpopular topic of death. For instance, take these euphemisms that people often use: "Lost her battle," "Draw her last breath," "Went to be with the Lord," "Gave up the ghost," "Kicked the bucket," and the list goes on. We tend to talk like this about death because, most likely, we are scared of it. Despite our deep fears, we should have more courage when it comes to talking about 'passing away'.
If you're really struggling with doing so, perhaps Saatchi & Saatchi London's campaign for Marie Curie charity might help you. Their kind approach, titled "Whatever you call it," aims to highlight the way we avoid talking about death and dying by using euphemisms. The designs shall also empower people to start a conversation on the sensitive subject.
Yes, many of us don't feel comfortable talking about death even to our closest friends. That's why we replace the 'd-word' with other less obvious ones, in order to avoid even mentioning it. So, for the new campaign, the London-based agency has come up with a series of animations — and visual representations of these euphemisms — for people to use instead of talking about dying.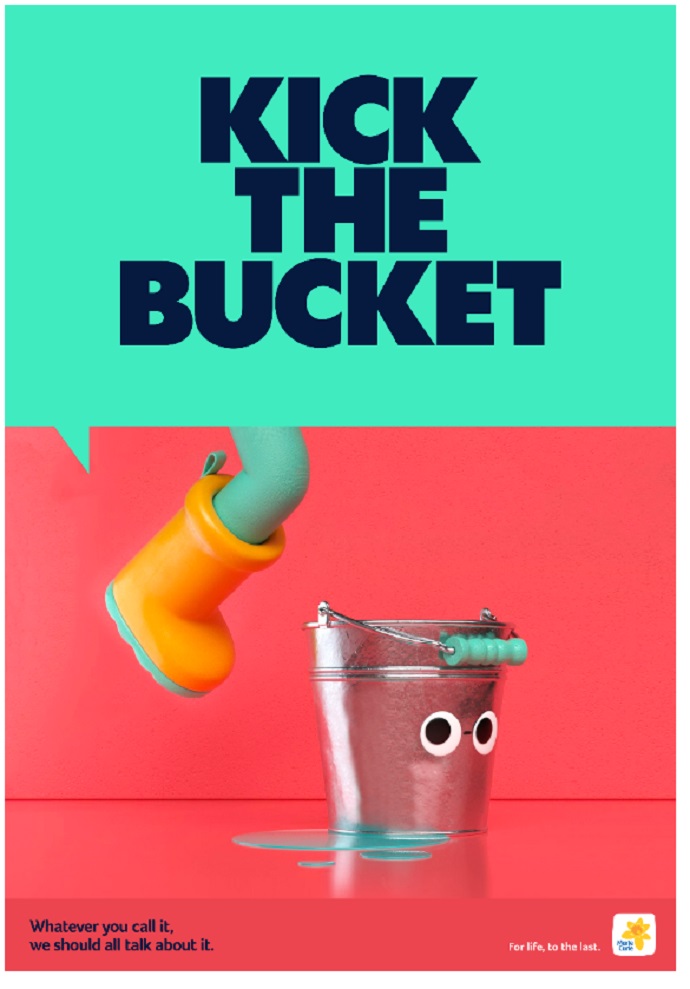 Dan Treichel, Executive Creative Director at Saatchi & Saatchi London, explains the agency's motivation: "As a culture, we avoid talking about death so much that we invent really creative euphemisms to avoid saying the D-word. This seemingly endless list felt like a really interesting way to get people talking and planning for when they 'meet their maker'."
Matthew Reed, Chief Executive of Marie Curie nicely adds: "When we are bereaved we can experience avoidable regret, guilt, confusion, family conflict, and negative financial and legal impacts. While most of us say we are comfortable having these conversations, the reality is that many of us are not making any preparations as it feels a long way off or something that will cause unnecessary upset both for us and the people around us.
"But we need to plan more for the end of life, while there is still time to do so. Having these conversations early can be easier than having them when we, or someone we love, is dying. At Marie Curie, we have been caring for people at the end of life for over 70 years. With our expertise and experience we have developed some wonderful resources to help people start these important conversations," Reed continues.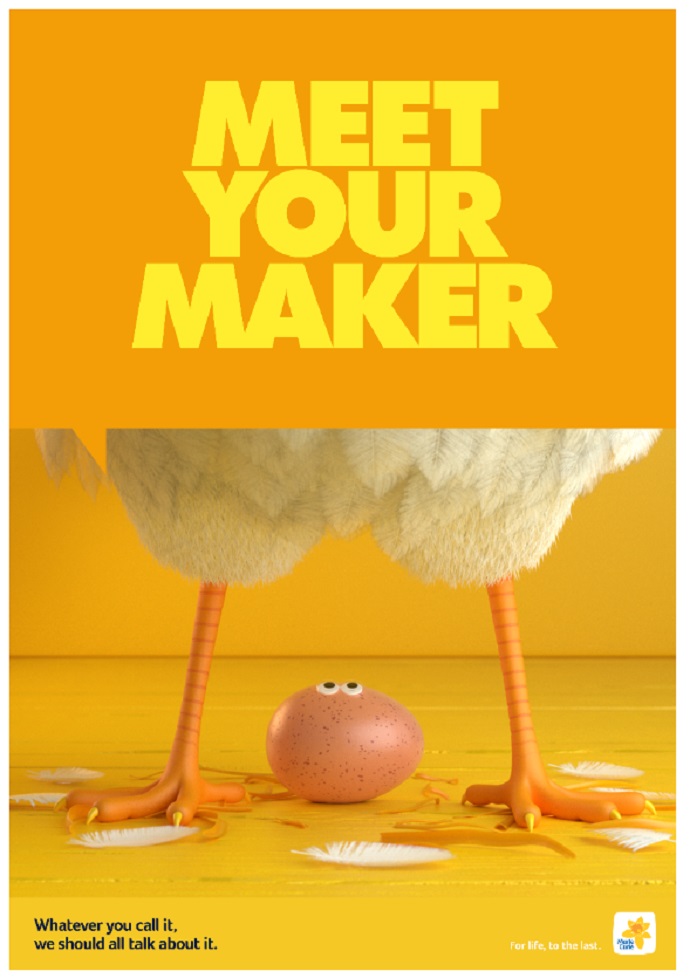 The ads were produced by Moth Animation, while Opticomm delivered the media. The campaign went live on November 3rd. It is underpinned by Marie Curie's new online resource, Talkabout, which brings together lots of materials so people can have what they need to plan for the end of their life.
The program includes free conversation starter cards, checklists, and inspiring articles and engaging videos. It will also include a series of thought-provoking podcasts with well-known guests. Let us know if Marie Curie's efforts helped you in any way to talk about death in the comments.