You'll agree that when we reach the age of 30, we start to change. It is our human nature to evolve into something (or rather someone) else. This significant milestone in everyone's life comes with plenty of turmoil. Our bodies start to look different due to reduced metabolism and other advances in bodily functions. Despite these adjustments, we become smarter – due to the amount of experience we gain over time. But progress isn't a feature that characterizes only individuals. It speaks volumes about communities too, such as the one of Johannesburg Pride, which recently celebrated its 30th anniversary as Africa's longest-running LGBTQ+ME pride event. And as we mentioned, even this event doesn't just be, it is accompanied by change.
Johannesburg Pride has recently partnered with brand and communication agency Joe Public United — along with its specialist brand design team (Joe Public Shift) and digital team (Joe Public Connect) — and together they repositioned the community under a new banner: "The Pride of Africa". The shift coincides with the anniversary and aims to help the entire African LGBTQ+ME community escape from negativity they face back home.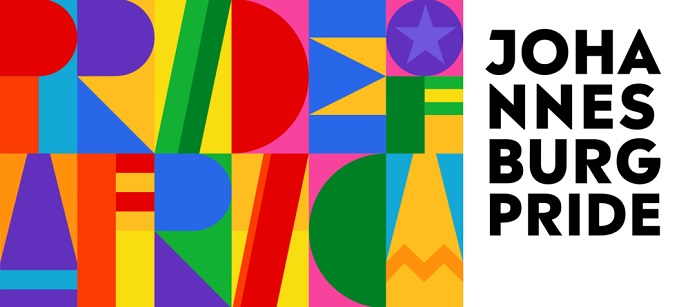 The repositioning seeks to turn the brand into a year-round platform, making the rights and needs of the African community heard all over the world and the continent. The campaign comes with a bold new tagline: "Proudly African. Authentically you."
It's Joe Public Shift that stands behind the master brand strategy for Pride of Africa and provides a clear strategic blueprint which presents the Pride's specifics through visual and verbal manifestations. "As the brand design team, we were challenged to redefine the scope and purpose of the brand so that it can live beyond the physical borders of just the parade. Instead, it seeks to give members of the community a platform that will ultimately allow them to live life proudly, freely and authentically," cleverly explains Managing Partner of Joe Public Shift, Terri-Leigh Cassel.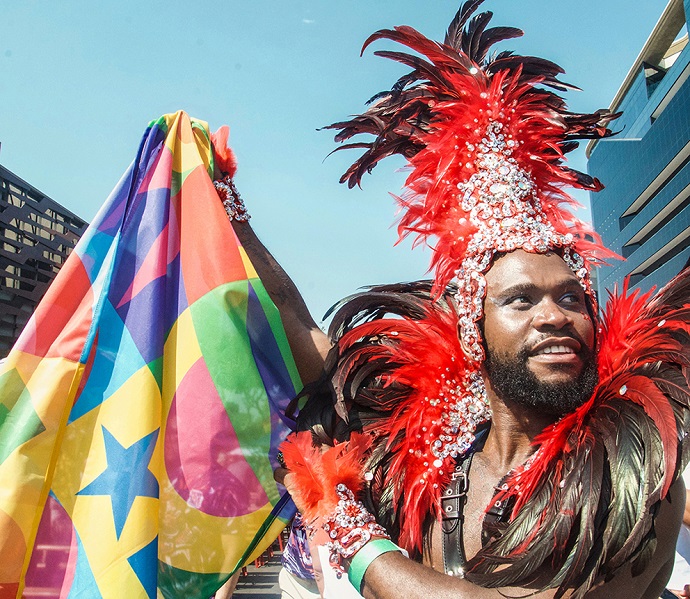 While JPS delivers the designs, Joe Public Connect is responsible for supporting and amplifying the newly-launched campaign through a 4-month social media campaign, digital billboards and website redesign. The campaign uses a custom-made symbol of liberation and unity as the forefront of the new visual identity stands: A flag, inspired by all the 54 African countries that lie on the continent. This pride-infused flag signifies the diversity of Africa's LGBTQ+ME community. Being a true rainbow symbol, it speaks about acceptance and the fact that all of the community's members are welcome and safe. It celebrates both communities and individuals – without borders.
"We could not have been more excited to work on such an iconic project which plays a part in reshaping the way society perceives the LGBTQ+ME community, in a positive and accepting way, while advocating for real change to the current status quo," concludes Managing Director, Mpume Ngobese, Joe Public Connect.
And we couldn't agree more…
Credits:
Client: Johannesburg Pride
Agency: Joe Public United
Group Chief Creative Officer: Pepe Marais
Strategic Director: Mike dos Santos
Executive Creative Director: Simone Rossum
Creative Directors: Christo Krüger and Daryn Drake
Senior Designer: Emarie Gouws
Digital Designer:Andre Lopion
Animators: Andre Lopion, Gareth O'Callaghan and Jiri Miovsky and Maxene Booysen
Senior Copywriters: Jared Milne and Cameron Fraser
Business Unit Director: Emma Dougherty
Senior Consultant: Neela Bamberger
Photographers: Johan Venter, Mike Bets, Manuel Lopes and Tshepo Mogorosi
Videographers: O'Brien Manana (Soulfilter Productions) and Matt Bouch