Founded in 1958 as the Modern Gallery, the Museum of Contemporary Art Belgrade is an architectural masterpiece by Ivan Antić and Ivanka Raspopović that hosts over 35,000 works of art. Unfortunately, these were not available to the public, as the museum was closed for ten long years, as its renovation lasted between 2007 and 2017. During the whole time, museum-goers and the building's fans were discontent as they couldn't admire the art that's inside its walls.
Somehow, they still found a way to check the artwork hidden inside. Thanks to creative agency McCann Beograd that came up with a pretty neat idea to allow Serbians, and also the rest of the world, to get a glimpse of the pieces protected by the museum.
During this week's #ThrowBrandThursday, you'll get a chance to witness museum exhibitions that you can admire anywhere you go. Well, there's a small catch: commercials. Meaning? No, you don't have to watch them, but rather find actual commercial billboards. When you get to one, you'll even be able to see a Picasso. But first, let's get you up to speed, so you can understand what we're talking about.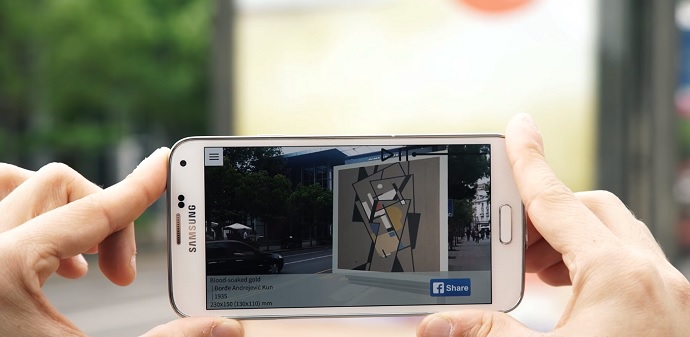 The museum in question, MoCAB, had been closed to the public for quite some time. However, despite the museum's having its doors closed to the public, art-lovers could still check its worthy collection of art. So, even if you couldn't admire the masterpieces, you could use technology and, well, billboards to see them!
To give the people what they deemed as theirs, the museum collaborated with the Belgrade-based agency and launched a free augmented reality app titled "msu ARt", which the users could use to turn advertising panels and posters into works of art. This way, citizens of 15 Serbian cities could check the museum's distinguished collections.
The world's largest exhibition, as the agency calls it, was available to everyone who downloaded the app – mainly thanks to Serbia's biggest advertisers: Telekom Serbia, Ahold Delhaize, Halkbank, Bambi, Coca-Cola, Schweppes, Fanta, BMW, Honda, Mini, Tommy Hilfiger, Replay, Diesel, Liu Jo, and Raiffeisen bank. All of these companies contributed to making the experience possible.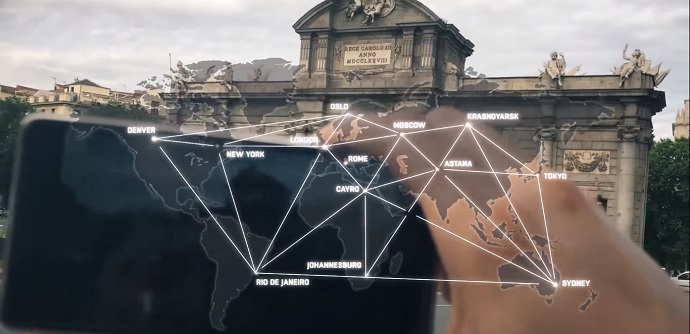 "In order to experience the virtual exhibition, one needs to download the free Android version of the app at Google Play first. When scanning billboards and other ads, the user's mobile device displays a designated artwork from the MCAB collection along with relevant information. The user can then further explore the artwork down to the smallest detail within the ad space at over 950 locations all over Serbia," explained the agency. The creatives then added why they chose to promote art through the digital world: "Through the use of technology and enormous support from global and local brands who lent their ad spaces, significant steps were made to make the priceless artwork form the MCAB collection truly available to all citizens."
Now, people can see the works of art no matter where they are in the world. The museum has promised to make the app open-source so that other museums can use it to entertain their audience. Let's hope they won't be close for ten years as well…
Credits:
Client: Museum of Contemporary Art Belgrade
Agency: McCann Beograd
Digital Creative Director: Vladimir Ćosić
Art Director: Zdravko Kevrešan
Copywriter: Sandra Stojanović
Account team: Jelica Jauković, Miloš Stanković
Strategic Planner: Katarina Pribićević
PR: Marija Vićić, Radiša Kričak, Ana Antić