Four decades ago, people were blessed by a rare example of true friendship through now-iconic duo, E.T. and Elliott. You most likely know their story – an alien and a boy who become unlikely friends and together they work hard to send the extraterrestrial being back to his home. The world fell in love with Steven Spielberg's movie, which is widely acclaimed as a timeless story of friendship. It was so highly appreciated by the audience that it was re-released in 1985, and then again in 2002 to celebrate its 20th anniversary, with altered shots and additional scenes. Lucky for us, one of the greatest films of all time didn't end in 2002. The story keeps giving, and you can re-live it yourselves, thanks to Comcast NBCUniversal's bold idea to bring E.T. back to our hearts. All of that just in time for the festive period!
Christmas is all about getting back together with our loved ones. So, the global media and technology company is building on the tale between the extraterrestrial being and the boy and also brings together the creative and innovative companies that are part of Comcast. Iconic characters from Universal Pictures' E.T. The Extra-Terrestrial present a new story of a timeless connection using technology from both Xfinity and Sky.
E.T. gets back to Earth to surprise his little friend Elliott, who, understandably, has his own family. Even though technology has changed in the last four decades, their connection remains stronger than ever – reminding everyone how important it is to be with someone you care about during the holidays.
The fellowship gets reinvented by Universal Pictures, which is also part of the Comcast family of companies, and Goodby, Silverstein & Partners (GS&P). The creative agency has brought a reunion story that should inspire families everywhere in the world to watch the movie together – be it the first time or the 25th time seeing it.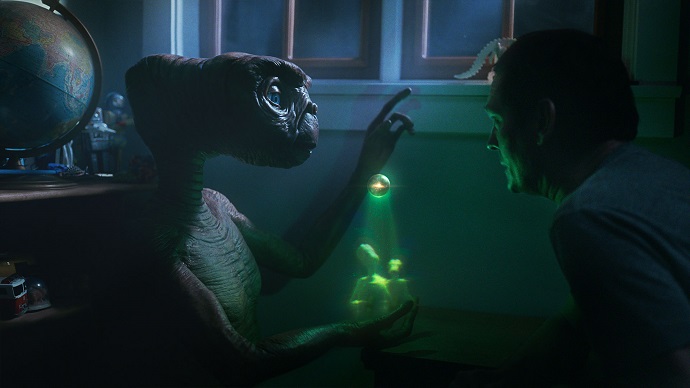 Peter Intermaggio, Senior Vice President for Marketing Communications, Comcast Cable explained in a press release: "Our goal is to show how Xfinity and Sky technology connects family, friends and loved ones, which is so important during the holidays. The classic friendship between E.T. and Elliott resonates around the world, and their story became a very meaningful way to bring our company's consumer technology to life."
Jeff Goodby, co-chairman, Goodby, Silverstein & Partners (GS&P) continued: "People don't care about technology inherently. They care about the way it connects them to other people. This story is an emotional reunion between two characters we know and love. It's a perfect story for the holidays at a time when our emotions are very close to the surface."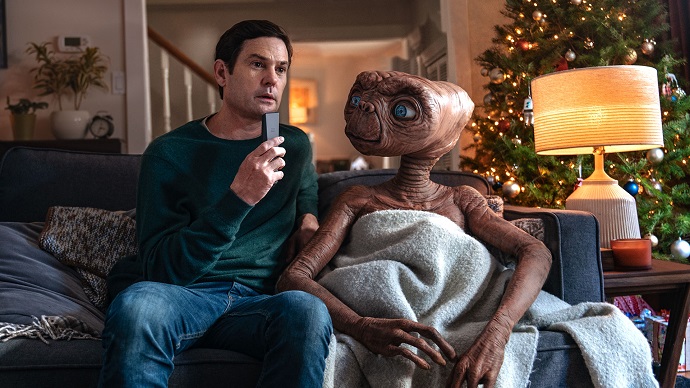 Directed by Lance Acord and edited by two-time Oscar winner Kirk Baxter, the short-film was available on Thanksgiving Day as on-demand for Xfinity TV customers. Xfinity's clients with X1 will be able to say "E.T. Phone Home" into their Voice Remote for an E.T.-themed destination. Also, anyone who visits an Xfinity retail location can pick up a special E.T. coloring book and, wait for it, candy!
We couldn't think of a better way to wrap up the story more nicely than Mr. Acord, the director: "More than anything, the whole story is about family." So, get your whole family back together and have a glimpse of the E.T. the Extra-Terrestrial 'sequel', to see how a friendship should look like.