Sugar. Spice. And everything nice. These were the ingredients chosen to create the perfect little superheroes. But Professor McDonald's accidentally added an extra ingredient to the concoction… CHEMICAL X. This way, the McNificents were born! Taking advantage of their ultra-super powers, Fleur, Julien, and Keano have dedicated their lives to fighting the forces of evil, which are damaging their well-being.
Although being seriously sick (literally), these children get portrayed by Ronald McDonald Children's Fund as who they really are: superheroes. Still, even our powerful heroes are forced to stay in a hospital for a long period of time due to serious illnesses that attack their bodies. Fortunately, thanks to Ronald McDonald House, their parents can stay closer to them during hard moments.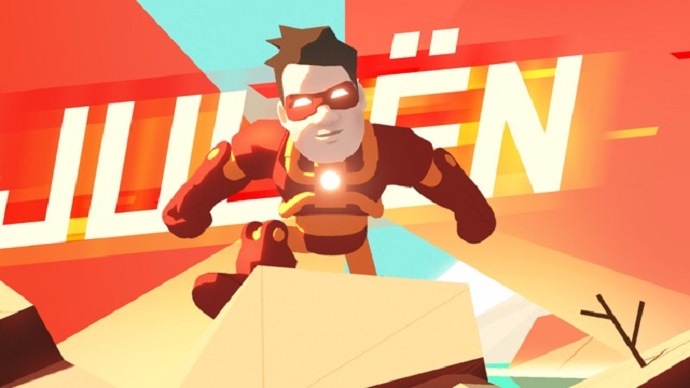 On 27 November, Happy Meals throughout the Netherlands contained some unusual, new figurines inside the popular meal-boxes. These new characters are based on the three real kids, who got nicknamed The McNificents – as they should be! Three sixty-second, animated action films starring each McNificent are now showing across TV and online. The videos, created in partnership with Amsterdam-based agency TBWA\Neboko, raise awareness for the Ronald McDonald House Charities that offer nearby housing to families with children in hospitals.
Each of the short clips presents one hero of the 'McNificent' ensemble as they fight against monsters which are driven by a unique force inspired by the kids' illness. Thanks to the fact that their families are close to them, The McNificents can easily overcome these creatures. For example, wearing a pink dress, Fleur uses her voice to fight glass monsters that surface due to her throat illness. Julien needs breathing support, and with this aid, he can become big and strong and fight monsters much larger than him. Keano suffered from a heart attack at a young age, but he can still take on bad guys by controlling electricity stemming from his heart. Interestingly, the films are narrated by the kids themselves.
Annemarie Swijtink, Director Marketing, Communications & Consumer Insight van McDonald's Nederland, explained the creation of a new range of superheroes: "Our Happy Meal is the symbol for our connection with Ronald McDonald House Charities. With the McNificents we added an extra dimension to this connection that already exists for 35 years. And I love to see how Fleur, Keano, and Juliën tell their story with these figurines and through the animations."
The campaign coming from the hands of the Amsterdam-based agency celebrates the kids' strength, not their illness. To add more mighty creativity, studio Ambassadors joined the cause and brought the concept to life – from art direction, creating personalized superpowers for each child, and toy design, to animation and production of these stories.
Darre van Dijk, Chief Creative Officer, TBWA\NEBOKO, added the campaign's strongest features: "It is a one of kind campaign with a lot of emotion. Everyone involved with the McNificents worked on it with a lot of love, this shows in every part of the campaign. I am very proud that we got to do this together with McDonald's and Ronald McDonald Children's Fund."
Patritia Pahladsingh, Managing Director, TBWA\NEBOKO, also added: ''When you are able to combine impact for your brand with impact within society, you win on two fronts. This is how you build a foundation for healthy growth.''
And finally, Vincent Lammers, Creative Director and Partner, Ambassadors, concluded: "These kids are incredible, and they're fighting this all like superheroes. When TBWA\Neboko came to us with the idea, it instantly became a project really close to our hearts and we worked hard to make their characters, superpowers, and stories as cool as they can be. We hope we made Fleur, Julien, and Keano proud!"
For every Happy Meal sold, McDonald's will donate to the Ronald McDonald House Charities. The audience could watch the films on TV, online, and social media until 27 November. Since then, the McNificents are given away with every Happy Meal bought. Would you support such superheroes? We know we would!
Credits:
Client: McDonald's
Agency: TBWA\Neboko
Production: Ambassadors
Directed by: Ambassadors
Creative Director: Vincent Lammers
Art Director: Nick Groeneveld
Producers: Daphne Litjens, Bo Kops, Jade Durbecker
Sound Producer: Zoë de Regt
Artist Manager: Marissa Zandvliet
Editors: Oscar Marmelstein, Bram Koopmans
Colorist: Matt Hare
DOP: Gabor Deak
VFX Supervisor: Sil Bulterman
VFX Artists: Sil Bulterman, Stephen Pepper
3D Supervisor: Ivor Ribeiro da Silva
3D Artists: Charlotte Vallet, Alexander van Buggenum, Sjoerd de Greef, Jonathan Krijgsman, Jeroen Hoolmans, Ralph Meijer, Peter van Rij
2D Animation: Rink Hof
3D Animation: Nick Groeneveld, Nanda van Dijk
Lead Designer: Maureen van der Hout
Designers: Rachelle Slingerland, Charlotte Vallet, Iris van den Akker
Layout & Storyboard: Nick Groeneveld, Charlotte Vallet
Sound Designer: Joep Meijburg
Composer: Sebastiaan Roestenburg