To properly celebrate the beginning of the festive season, IGA — the largest group of independent grocers in Canada — collaborates with Sid Lee and comes with an animated story that is all about friendship and sharing. The two "Inseparables" (Inséparable) friends are a follow-up to IGA's first story, #laCollationduPèreNoël. The cutest little video has generated three million views, 80,000 shares, and thousands of comments on social media. Now, it is time to see if the Inseparables will also become a bit Christmas hit.
"Last year, we created a story that conveyed a passion for cooking, which is one of the brand's values. This year, we wanted to focus on discovering food and sharing. That's why, once again, we wanted to work towards supporting La Tablée and its mission of culinary education, on top of giving this film as a gift to our customers," says Carl Pichette, Vice President, Marketing at Sobeys, about the background of the two inseparable friends.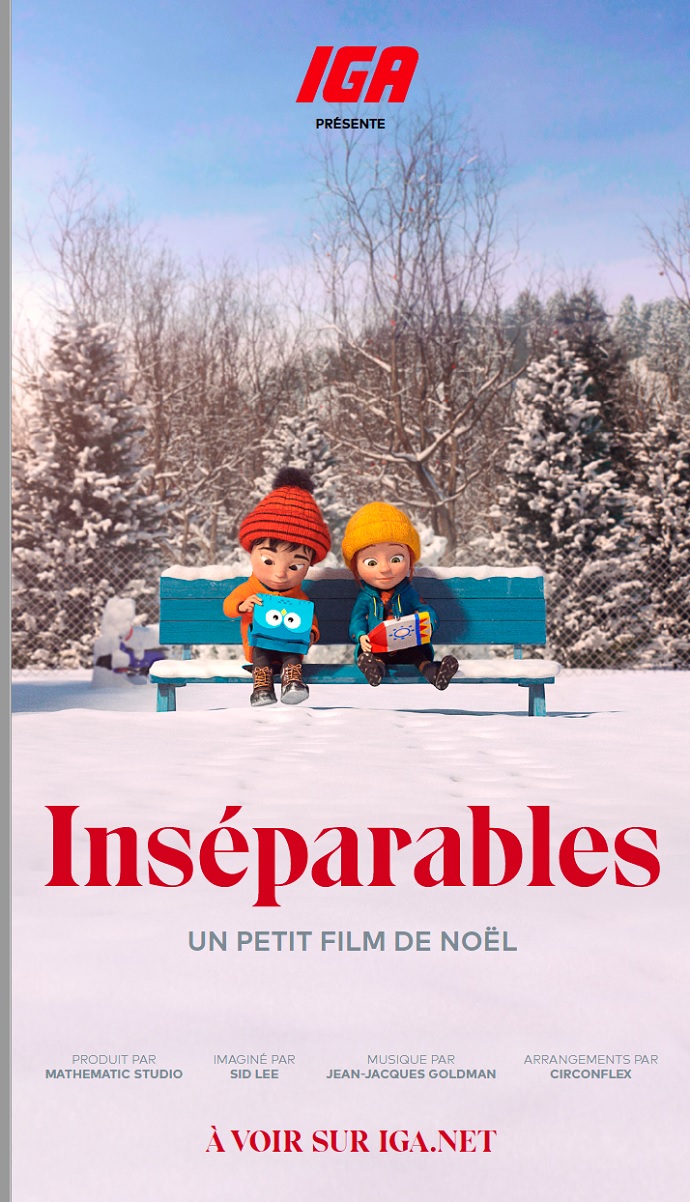 IGA's short 'fairy-tale' explains the importance of giving: a two-minute-long film which the company will use to donate to La Tablée des Chefs – whose mission is to "feed people in need and to develop culinary education for youth." What the public has to do is to share the video online and the group will donate $1 to the foundation for each share.
Inséparables strength lies in the strong bond between Anto and Maxime, two youngsters who see their friendship grow as they trade food from their lunch boxes with each other. To bring the video to life, the creatives worked for six months straight. It took 40 artisans based in Montreal and Paris to finalize every detail of the video, which is set to an almost-completely instrumental version of "J'irai où tu iras" by Jean-Jacques Goldman.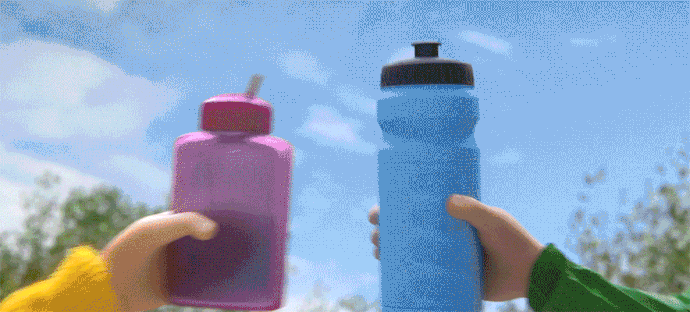 "It's like a nice, little love story between two food lovers. We really wanted to showcase children's curiosity and openness in order to inspire people on Christmas, and throughout the rest of the year too," adds Alexis Caron-Côté, copywriter at Sid Lee.
"By creating a 120-second film, in a way we're giving viewers a break from commercial breaks. It's a rare opportunity for us to share our craft and our passion with people," explains Alexandre Béland, art director for the IGA account at Sid Lee.
In less than 48 hours, the featured film has gained more than 440,000 views, 36,000 shares, and more than 400 Facebook comments organically. Besides being broadcast in its entirety on TV, the mini video will be screened before holiday films in movie theatres across the country. Just watch the two friends as they trade love!
Credits:
Client: IGA
Agency: Sid Lee
Executive creative director: Alex Bernier
Creative director: Julie Desrochers
Creative team: Alexandre Béland, Alexis Caron-Côté
Account services director: Geneviève Boulanger
Account director: Brian Feeny
Account services team: Judith Dupuis, Catherine Savoie
Strategy: Manuel Gobeille-Leblanc
Social media: Odile Archambault, Lea Monaco, Laurent Tremblay
Media: Carat
Production: Mathematic – Alex Pagot, Mélanie Parisi
3D director: Bertrand Bey
Production Sid Lee: Carolyne Goyette
Audio and music: Circonflex – Paul-Étienne Côté,
Dominic Cabana, Olivier Girard
Original song: Jean-Jacques Goldman