"Katy Tur is smarter than she looks, and her career is in surprising ascent," says a headline by The New York Times. We think that "You cannot challenge it: Katy Tur is on the rise" just fits better. Why? Just keep reading and you'll find out!
Even though society has made noticeable progress over the last few decades, sexism against women remains an issue that affects the entire world. Not to mention terrible things still happening in Latin America. Sadly, there, the press doesn't really help women fight this harsh reality and one would think that publishers knew better than to keep posting sexist headlines in the local newspapers.
EL TIEMPO, probably the most significant newspaper in Colombia, has come up with an interesting plan to change the status quo, just in time for International Women's Day. Their efforts revolve around the idea to not let sexism against women from happening. The newspaper's aim is to eradicate any type of discrimination against females from the press and fight towards gender equality. EL TIEMPO wanted — and still wants — to eradicate discrimination from the media. Surely, the newspaper's endeavors improved not just its press quality, but also the life of others.
According to the United Nations for Development (PNUD), Colombia was located as the 95th country out of 188 when it comes to the occurrence of sexism. The problem is so visible that even in the work field only 57% of women manage to get a job, while over 80% of men have one. The worst part being that the press lets sexism rage on its own turf. To battle this, EL TIEMPO launched a campaign in partnership with MullenLowe SSP3, Bogotá, Colombia, and made sure that they make visible an issue that had been long ignored.
That's why, during this week's #ThrowBrandThursday, we'll check how #WomenRewriteWomen (#Mujeresreescribenmujere) – a series that serves as an open invitation to all female journalists of Colombia to come and join Bogota-based agency's attempt to fight gender discrimination. The writers were each asked to choose a sexist headline from any media and rewrite it from their point of view. In just a few days after its launch, it was only journalists but also hundreds of women who rewrote sexist headlines and replaced them with ones elevated with their own words. And the participants did just that while making the use of the #WomenRewriteWomen hashtag.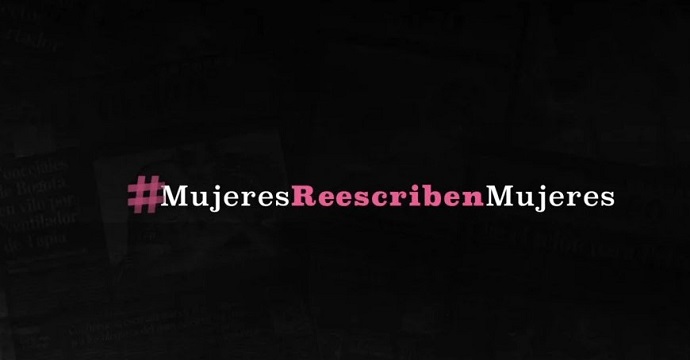 The campaign was split into two phases. The initial one focused on inviting all female journalists to rewrite their own headlines. For the second phase, EL TIEMPO gathered all the 'new' headlines and chose the best ones to create both a printed and online special edition. This way, the participants managed to turn the hashtag into a symbol for women that rewrite history.
With this simple hashtag, the newspaper achieved the impossible: The campaign reached more than 200 million impressions, 17.6 million readers of the special edition, and influenced almost 16 million people – while the contributors rewrote more than 600 headlines and even recorded media coverage from 13 countries that praised the initiative. Moreover, once the campaign ended, a group of journalists started a petition to relaunch it. Have you rewritten your headline?