The year of 2019 has brought many highlights. Aside all the things that have happened this year, 2019 marks the Year of the Pig – a prosperous and plentiful time for those who were born under its sign. The Pig sign represents geniality and compassion, with people born under this sign having a great taste for opulence and gourmet indulgence. To celebrate the eventful year, creative agency A Work of Substance decided to show its appreciation towards the sign that represents 'the year of pig' by designing a series of packaging to illustrate the fortunes that hide behind the symbol.
To send blessings to everyone in the upcoming year, the Hong-Kong-based agency meticulously designed eight auspicious red packets that emulate the personality of the Pig: harmony, morality, happiness, longevity, love, peace, success, and wealth. Oh, and we can't forget the fact that it also symbolizes coziness, as the Chinese character for home "家" utilizes the character for pig "豕."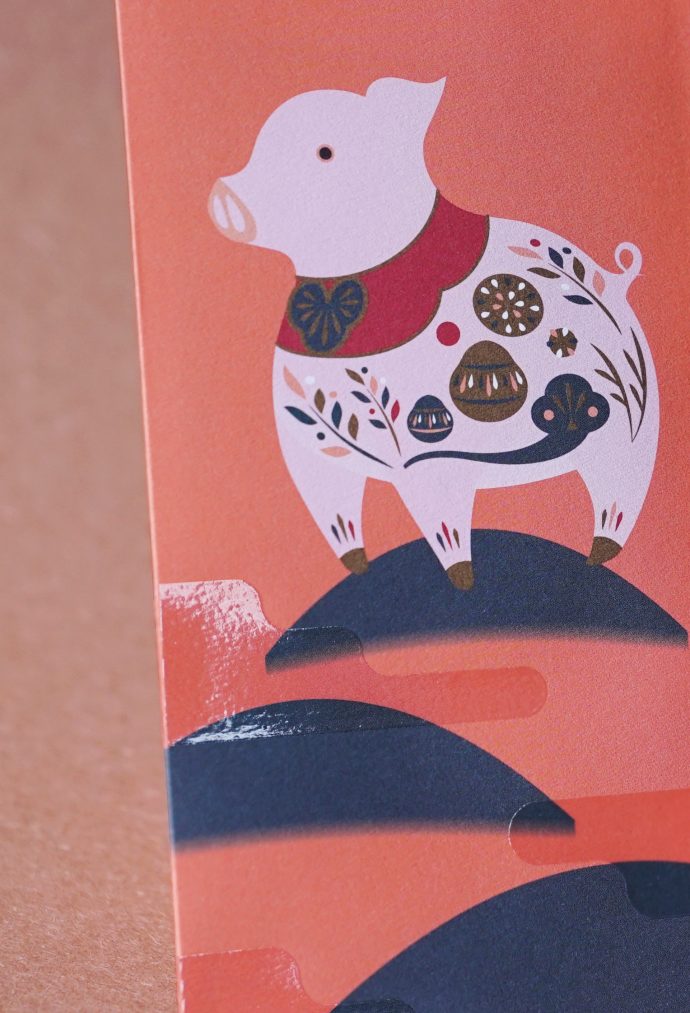 Each box is embroidered with an image of a pig, which Maxime Daustreme — Founding Partner and Creative Director at A Work of Substance — managed to embellish with Hong Kong's cultural and traditional motifs. There are eight cards that celebrate the Year of the Pig and each was carefully crafted in a way that it can be given away as a present to your dearest ones.
According to Chinese mythology, the Jade Emperor set the order of the zodiac by which animal arrived at his party. The pig overslept, which lead to him turning up late. That's why it is the twelfth zodiac animal. It comes last after the rat, ox, tiger, rabbit, dragon, snake, horse, sheep, monkey, rooster, and the dog. Whilst others have their own personalities and abilities, the Pig is associated with luck within the hours of 9 to 11 pm and the animal itself is known to be quite wealthy.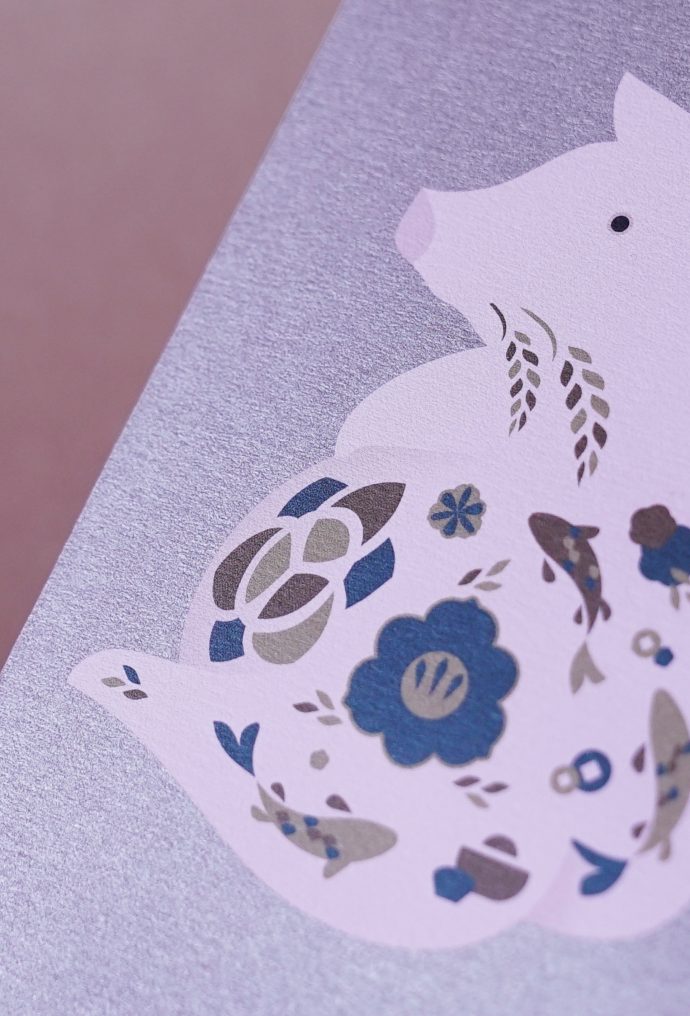 So, if you'll look closely, you'll be able to see exactly these characteristics on the boxes the agency crafted with your naked eye. In order to light up the packaging, the studio applied gold stamping and UV finishing, therefore bringing a sense of crafted opulence within each box. At the end, the packets were individually hand-wrapped in ribbed 'kraft paper' so they would be ready to be gifted to friends and family just in time for Christmas.
In the A Work of Substance's eyes, the Year of the Pig is all about fortune, and this is reflected in the creatives' work. We can probably all agree: The project does, indeed, illustrate the beautiful treasures that lie in the hearts of those born during this year.