How cool would it be if you could have the smartest gadgets at your disposal to shot anything that comes to your mind? Even a short movie. If your answer is "it would be epic," then you are in for a treat. Even nowadays, there are devices on the market that can achieve very similar results, almost like professional gadgets. We don't know if you are aware of this, but Apple's latest ad was shot entirely using nothing else but its latest smartphone, the iPhone 11 Pro. And those who would think that the video's quality is nothing but poor, observe!
To shoot the commercial, Apple hired David Leitch, the co-director and executive producer of John Wick films, Atomic Blonde, and Deadpool 2, and asked him to capture a snowball fight. We don't want to give much away, but we have to say that he kind of nailed it – and the video is a proper "Snowbrawl." So, maybe it's time to stop underestimating the prowess of the latest Apple products. But enough chit-chat: Let's take a look at what the smartphones are capable of doing in 2020:
Indeed, making such a film puts the phone to the test. And we think the device has what it takes with a native 4K video and triple-camera system. Equipped with the latest technology, the phone managed to turn a simple snowball fight into something epic. The short video almost resembles some kind of a trailer for a big-budget Hollywood movie. Whilst the commercial is pretty neat, just watch the "behind-the-scenes" and take a look at how exactly director David Leitch and cinematographer Robert Elswit achieved such amazing images.
Over the years, Apple has shared many "Shot on ‌iPhone‌" photos and videos but their latest effort pretty much outweighs them all. And we are not the only ones to say so. Stuart Sproule, Former President Americas at Landor — and one of the speakers at our sister site Brandingmag's event REBELS AND RULERS 2019 — agrees and has a few words to support our claim.
"It's a stunning, cinematic tour de force that captures all of the action, adventure, and fun of a good old neighborhood snowball fight.  Amazing… and inspiring to see… what a renowned Hollywood director (David Leitch) and a professional film crew can do with an iPhone 11 Pro. Kudos to Apple for again keeping their product front and center which clearly demonstrates the superior and enviable capabilities of said product…and which will assuredly heighten demand. Plus, it's just plain fun, entertaining, and beautiful to watch!"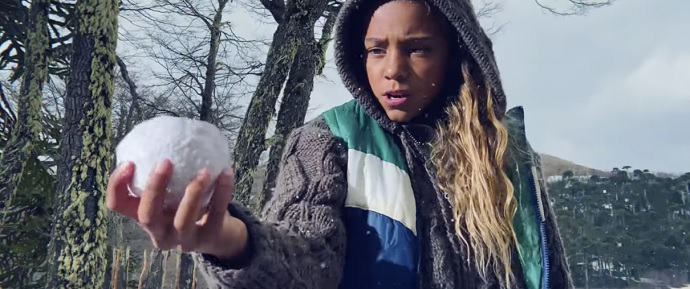 Understandably, Apple's biggest competitor, Samsung, couldn't remain indifferent to the snowy commercial. As a result, the South Korean conglomerate created its own "mobile-shot" ad, using the Samsung Galaxy Note 10. Just watch for yourselves and hopefully we can all agree — that despite Samsung taking a different approach — it is also an artist's dream come true. The Note shows what it's capable of by giving birth to a short animation that could easily have been turned into a Disney movie.
"Receiving a project with a product that is revolutionizing the category was a challenge, so much that it led us to look for an idea that was as complete as possible, and so the product could really show its potential," says Felipe Ortiz, Creative Director from Cheil Chile – agency responsible for the video.
Now, we do have our favorite. But which of the two do you prefer? Let us know your thoughts by sharing your opinions in the comment section below.

Credits:
Samsung, Cheil Chile