As one of Sweden's leading law firms, Vinge uses legal texts to speak about the real challenges they face and the business impact. Put it in other words, for the law brand, it is not about the text. Rather, for the employees at Vinge text is something about creativity: an art of exactness, with its own rhythm and melody.
To prove that Vinge has its own commitment towards its customers and to their craft, the brand joined hands with ANR BBDO creative agency and launched the campaign "The Piano," in which we see business texts nicely morphing into musical notes. "Business law is an art form which builds on the passion of every employee," says the Vinge law firm. To support this statement and to allow everyone to see the beauty of this industry, the company has developed a musical installation that translates laws into the most universal form of communication: music.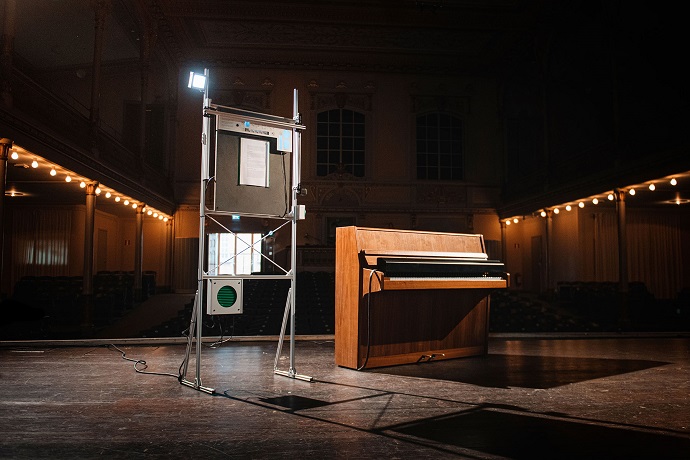 Vinge is the author of a new artificial intelligence tool. This product was designed to give people a new perspective to the breadth embodied in Vinge's practice and the precision carried by every word in a contract. Every day, the brand works with business law in a way that affects and changes society, in both big and small ways. To make it be understood by people easier, the company came up with the idea to translate its documents into music.
"We want to use our AI-operated piano to illustrate the breadth and precision of what Vinge does. We are a full-service firm practicing in all business law genres. We can finally listen to the full range of sounds embodied in our practice. We regard business law as our very own art form. And at Vinge, everyone can play their own tune," says Fredrik Dahl, the partner responsible for HR.
The AI-powered piano was brought to life thanks to designer and musician Axel Bluhme. It contains a large number of neural networks all of which are unique. When the machine is fed, a bunch of sensors activates to scan the document and, depending on the document that is analyzed, the AI chooses a suitable neural network that employs its own 'understanding' of how they wish to be expressed in music. While the machine is learning, a Markov chain is created, making it possible for the AI to play a certain selection of notes with varying probability.
"Through campaigns such as 'The Piano' and last year's 'The Seat,' Vinge dares to challenge conventions regarding how communication is conducted in the business law world. We think it is awesome," says Maria Fager, Account Director at ANR BBDO.
This project inspired us to get a similar piano for us. Only, instead of translating business texts, we'd choose to play with our own texts and see how creativity sounds like. We bet that the piano will deliver a symphony that will make each of our readers go crazy!