A lot of things have happened in 2019: Assange arrest, Notre Dame fire, Trump meets Kim, Epstein suicide, and much more. Sure, each event has shaped the way our society looks right now, but none of them has influenced the environment more than the Amazon rainforest wildfires. When they work normally, "the planet's lungs" produce up to 20% of the Earth's oxygen. But when affected by fires (it is estimated that over 906 thousand hectares of forest within the Amazon biome have been lost in fires in 2019), the forest produced as much as 140 million metric tons of carbon dioxide. Not to mention that the fires have destroyed the biodiversity and affected its indigenous communities.
It is time to act. Now!
Sure, it is difficult to take action by yourself. But you don't have to be alone in this plan for doing good to Mother Nature. Surround yourself with people who are as dedicated as you are to helping Earth regenerate — such as Oscar nominee Joaquin Phoenix, Rosario Dawson, Matthew Modine, Q'orianka Kilcher, Oona Chaplin, Adria Arjona, and Albert Hammond Jr. of The Strokes. Just think of them as the "Guardians of Life." Heroes who join forces to urge the audience to take action on the climate and ecological emergency.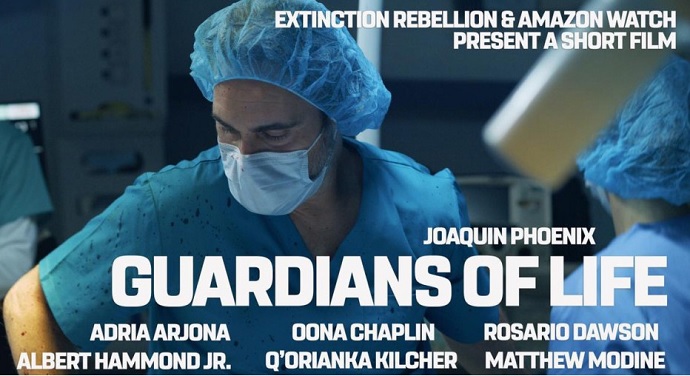 Part of a Nation Earth Production in partnership with Extinction Rebellion, Amazon Watch, and Mobilize Earth, the Earth's protectors star in a 2-minute-long video, directed by Shaun Monson. The action of the video is set in an ER, where we see Phoenix as the lead doctor. He is accompanied by his fellows, who are attempting to resurrect a dying patient. Sadly, the patient's heart stops, so the doctor declares the time of death. Yet, a nurse — played by Q'orianka Kilcher — doesn't want to give up, so she starts fighting for the patient's life. Much to the other doctors' surprise, she successfully revives him — the patient proving out planet Earth.
Commenting on the film, Phoenix said: "It's really a call to action. I did it to raise awareness about the meat and dairy industry's effect on climate change. The fact is, we are clear-cutting and burning rainforests and seeing the negative effects of those actions worldwide. People don't realize there's still time, but only if we act now and make sweeping changes to our consumption. We can't wait for governments to solve these problems for us. We can't wait until the election to try to make these changes. We have a personal responsibility to make changes in our own lives and act now."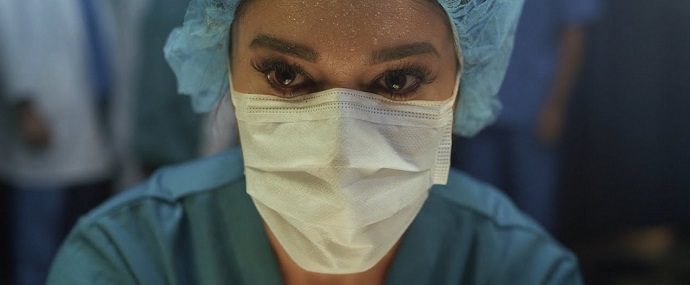 Shaun Monson, the film's director, explained that he felt compelled to make the film because the previous documentary-style PSAs had failed to influence the audiences to take action: "So instead of focusing on deforestation, ice melting, and species extinction, we use a story as a metaphor. The Amazon has been called the lungs of the world, or the heart of the world, but instead of documentary footage, we proposed an ER setting with doctors and nurses trying to save an unseen patient with systemic heart failure. The twist is not only who one of the paramedics is, but what they were really fighting to save all along."
The campaign was launched to engage the public in different aspects of the Climate and Ecological Emergency. The film doubles as a Public Service Announcement (PSA) for the plight of the Amazon and its indigenous communities and also as a call-for-action to stop deforestation and biodiversity loss from happening around the globe, as a result of devastating wildfires, droughts, floods, and storms.
Credits: