Three decades have passed since UNICEF has made a promise towards all children. Via its Convention on the Rights of the Child, the NGO pledged to fight for all kids' rights and give them equal opportunities. 30 years have passed since the Convention was born and we still see UNICEF committed to making every kid happy, regardless of where they are.
To mark this milestone in its life, the Canadian district of the organization joined hands with Toronto-based creative agency Juniper Park\TBWA and launched "The Right to a Childhood" campaign, an initiative that the NGO uses to both advocate for children's rights but also to empower Canadians to join its initiative in its effort to assure itself that every kid on this planet is being raised properly.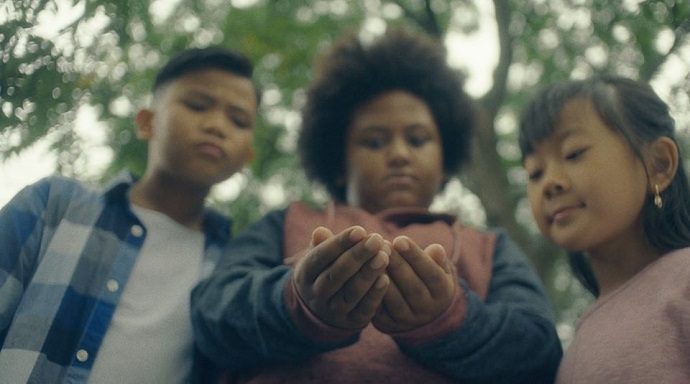 "We want to remind Canadians about the joys of a carefree childhood and inspire them to help UNICEF give every child the chance to reach their potential no matter where they are growing up," says Rowena Pinto, Chief Program Officer at UNICEF Canada. "As the only organization named in the Convention on the Right of the Child, advocating for children's rights is at the core of everything UNICEF does."
Even though the campaign addresses Canadians, we felt that it is our duty to spread the word even further and let every one of our readers join the initiative. That's why we dedicate this week's #ThrowBrandThursday to UNICEF and its commitment to helping kids have a happy childhood no matter where they are born.
The campaign nicely supports the NGO's five brand pillars: children have the right to safe water, education, nutrition, health, and protection. These stand at the foundation of the pyramid. But do you know what else matters too? Running through sprinklers, reading a book that could change their lives, eating their vegetables or not eating their vegetables, be healed with a hug, and even playing outside without fear. These are the freedoms that make a kid be a kid.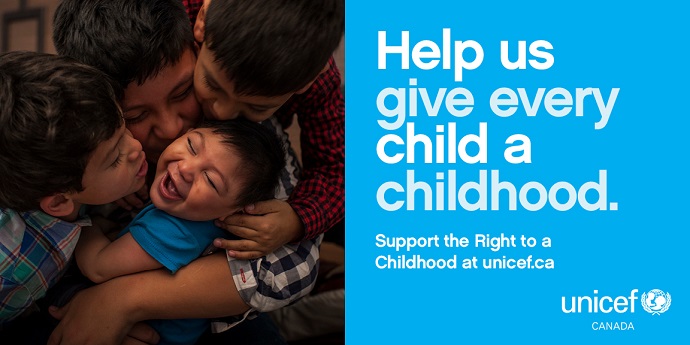 "Our hope is that the campaign brings back your favorite childhood memories, the moments we all might have taken for granted, and the luxuries that went unnoticed to us as children," says Jenny Glover, Executive Creative Director at Juniper Park\TBWA. "We hope this campaign opens your eyes to the drastically different reality that so many kids around the world face every day."
If you had a happy childhood, we feel you; Ours was the same. But we also empathize with those who weren't as lucky as we were. Either way, being adults now, we agree that what we all wish is for kids around the globe to be happy. Still, wishing for them to have it all isn't enough. So why not start donating to UNICEF to help these children have a right to childhood?
Credits:
Client: UNICEF Canada
Agency: Juniper Park\TBWA