People use Google on a daily basis. It has become a habit for us to ask the search engine something that we don't know. According to research, there are 5.6 billion searches per day, 63,000 searches per second, 2 trillion searches per year. These are a lot of questions. Google may be good at math or responding to a user on where they can find yellow-colored socks but still, the search engine encounters difficulties when it is asked life's biggest questions like "Is there a God?", "What is love?", or "How can I find what my life goals are?"
When it comes to such questions, Google's algorithms lose their power. Yet, people don't. Humans do know how to answer most of these challenging questions. So why not ask humans your most burning questions instead of using the search engine?
Although it isn't available to the public anymore, the Human Search Engine, a Google alternative — that featured real people who beat the skills of algorithms — invited internet users to address some of their questions. Instead of getting an answer from a machine, the public was greeted with responses coming from real people.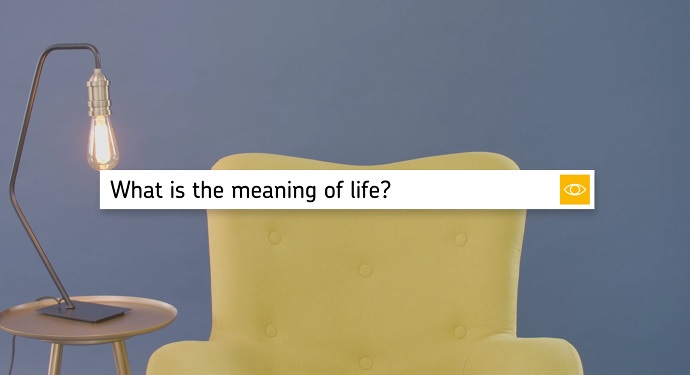 The campaign was made by Remember A Charity in partnership with Atomic London creative agency. Every year, the duo teams up to create the NGO's Remember A Charity Week campaign. In 2018, they came up with the Human Search Engine, a search engine powered by people instead of algorithms.
In the context of the Coronavirus pandemic, it is easy to become a victim of fake news. Having such a tool now would have been great because we would have people answering most of our questions regarding the virus and its spread. And unlike a normal search engine, the people-powered one would provide real information that would help drastically reduce the chaos born from misinformation.
Therefore, we thought that this period is the perfect time to remember this initiative. And, maybe this way, the NGO will resurrect its project. So, during our current #ThrowBrandThursday column, we will speak about the human-powered search engine, which allowed the public to ask questions directly to charities and receive responses from the organizations, their supporters and their beneficiaries. For this project, the NGO worked with over 200 charities.
Many of the replies the public received were in video format. Those who provided the answers are part of the older generation, who is believed to have reached the best wisdom level. They were responsible for delivering feedback on love, loss, relationships, and life goals.
Rob Cope, Director of Remember A Charity, says: "Every day people use Google to find the answers to their questions, but it's real people and charities we turn to when we want answers to life's biggest challenges. This campaign has been designed to showcase just how vital charities are in responding to many of the world's biggest problems and how legacies can help combat those issues. It will encourage the public to think about their deepest concerns for the world we live in and to consider leaving a gift in their will."
Cope continued: "For charities, it's a unique opportunity to talk with supporters about the importance of charitable bequests when it comes to enabling them to achieve their goals."
The search engine was mostly promoted on social media and was supported by promotion materials, media, and social tools for member charities to use and tailor to their causes. As part of the search engine, each charity was provided with its own branded web page and unique URLs. For the experience to feel very much like the one we are already accustomed to, the NGO prepared a series of doodles, all similar to the ones Google uses.