The virus is spreading at an alarming rate in the world, and prisons are at risk too. "Physical distancing and self-isolation in such conditions are practically impossible," said UN a few months ago, when it suggested governments to release "every person detained without sufficient legal basis, including political prisoners and others detained simply for expressing critical or dissenting views." Even though these people broke the law, their lives matter. Just as another person's life matters.
"HELP. WE MATTER," said an inmate who is currently incarcerated in Cook County Jail. This message the young man sent to the outside world gave birth to the #WeMatterToo Movement, an initiative implemented by Anti-Recidivism Coalition (ARC) and Imagine Justice. The campaign is accompanied by a short video, courtesy of international production company Park Pictures' Director Savanah Leaf and Executive Producer Cody Ryder, which was created to honor this man and others like him, who are incarcerated during this global pandemic.
The main goal of the PSA is to fight for better living conditions in prisons and detention centers and also release more incarcerated people, especially those who are at high risk of contracting COVID-19.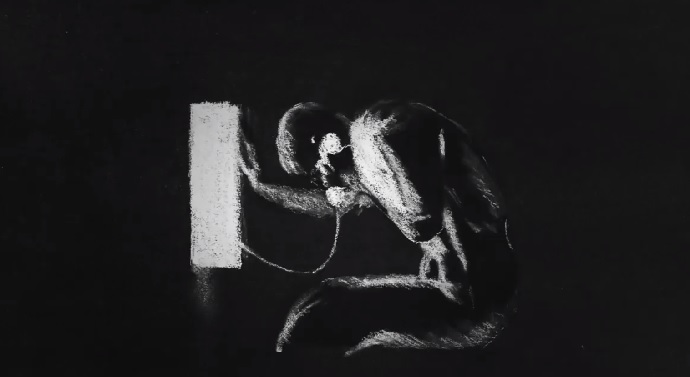 The short film features recordings of people who are currently incarcerated in jail. They complain about the lack of hygiene products and other necessities such as masks or gloves. Not to mention that the term "social distancing" doesn't exist here: There are four-man cells or six-man cells. It is crowded. Having a shower in a clean environment is out of the question, as sometimes, these showers don't get cleaned at all. These spaces are nothing but environments that favor the spread of the virus.
The video concludes: "Every sentence shouldn't be a death sentence." These people still have a right to live and be taken care of in case of illness. "For me, the statement is a powerful summary of the entire point," notes Leaf. "Other people often speak on behalf of incarcerated citizens, and their voices aren't heard. At a time like this, where people remain in their homes, it's important to reach them with the truthful experiences of others in need."
The campaign amplifies the voices of the inmates, whilst the animation illustrates the reality behind the US bars in a world affected by a pandemic. Via #WeMatterToo campaign, the activist organizations want to trigger people's empathy and encourage them to take action, whether by donating or signing a petition to demand better conditions inside the facilities.
Credits:
Filmmaker: Savanah Leaf