People's mentality has changed a lot in the last years, and that's why we see more men helping their wives around the house and more women having jobs in male-dominated industries. We are more tolerant now. Still, our society is pretty far from the ideal state towards which we aim. In India, two out of three women said that they feel an inequality between them and men when it comes to sharing household duties. At the same time, 76% of men believed that doing laundry is a woman's job (one of many others). Ariel is all aware of this, let's say, injustice, so, back in 2015, the Indian division of the brand launched the #ShareTheLoad campaign.
Ariel's first entry in the #ShareTheLoad saga was marked by a simple question: "Is laundry only a woman's job?". The campaign had tremendous success and saw millions of Indian men sharing the load. The following year, the audience was greeted to the "Dads Share the Load" initiative, in which the focus is on fathers who didn't set a good example for their kids regarding the distribution of household duties. In 2019, Ariel continued its action by urging parents to raise their sons like they would raise their daughters so that the future generation is more equal!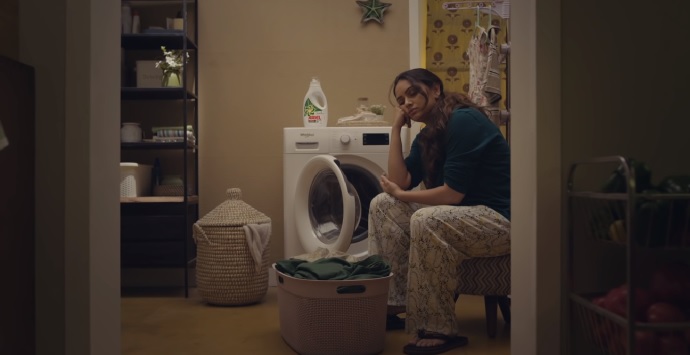 These initiatives of Ariel helped the numbers drop from 79% of men who believed that laundry is a women's job, to 41%. Sure, progress has been made, but the brand wants more. So, together with BBDO India, the Procter & Gamble-owned company continued the #ShareTheLoad movement with yet another chapter. This 4th story of the campaign focuses on the fact that women don't get as much sleep as men, as the ladies are very busy with housekeeping.
Now with most families stuck at home because of the lockdown, ladies' household duties have increased. They have to keep doing their jobs and also keep a clean house. "Women's domestic burden just got heavier with the coronavirus," states the Guardian. But this happened long before the pandemic hit: According to a UN study, women already did 2.6 times more housework than men.
According to P&G Ariel India's research, 71% of women in India sleep less than their husbands due to household chores. This is reflected in Ariel's latest initiative, which is brought to life via a short video. The visual expression of the brand puts the spotlight on Indian women who wake up before the rest of the family does, just to prepare the house. It also sees these women going late to sleep, as they have to make sure that everything is under control around the house.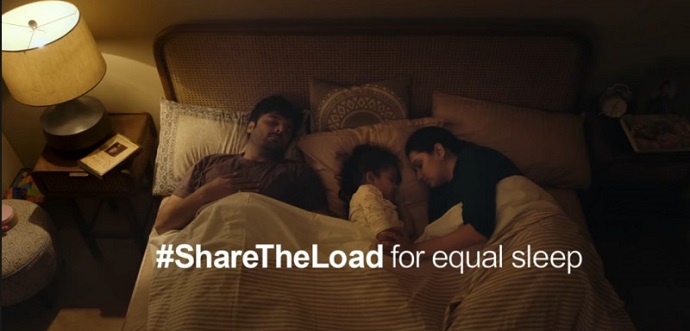 Commenting on this year's movement, Sharat Verma, CMO, P&G India and Head, Fabric Care Indian Subcontinent, said, "This year, '#ShareTheLoad for equal sleep' seeks to give us one more compelling reason to start sharing the load. Uneven division of household chores is getting in the way of women getting adequate sleep and rest, and hence the conversation this year is about bringing this to light to enable conversation. 71% of Indian women are sleeping less than their husbands due to these household chores, as they end up waking up early and/or staying up late in order to get everything done. The film is designed to be a mirror into the daily lives of many women, in order to make this unaccounted time count. And with this, Ariel wants to move us all from intent to action by urging them to #ShareTheLaundry and take the first step towards #ShareTheLoad."
Speaking about the campaign, Hemant Shringy, Chief Creative Officer, BBDO Mumbai, said, "Share the Load has become more than just a campaign, it is a commitment. With an attempt to take the message wider and deeper each year, reaching out to more people and unearthing more cultural truths. And along with every new insight, the brand also incites action beyond the communication. What's heartening is that a movement created to make a shift in mindset has now become a part of the culture."
"Every year we uncover a new truth and offer men one more reason to share the load at home," concludes Josy Paul, Chairman and Chief Creative Officer, BBDO India.
Dear men, please #ShareTheLoad and take at least one burden off your wives' shoulders…
Credits:
Client: Ariel India
Agency: BBDO India