It only takes a virus to change the world as we know it. We are living historical times: pandemical times. And while the authorities focus on the coronavirus during these days, another virus — which erupted a long time ago — is running for the "pandemic" title. The most common symptom is hatred but curiously enough, it doesn't affect the host. Instead, it affects minorities, such as African American people.
The coronavirus crisis will pass; we don't know when, but it will. As for racism, we still have to work on that. The problem with it is that it comes and goes, and has recently reached a new peak through George Floyd's case. Suspected of passing a counterfeit $20 bill, the 46-year-old black man died after Derek Chauvin, a white police officer, pressed his knee to the victim's neck for almost nine minutes. The way he passed away rekindled in people a desire to fight racism again via manifestations that were taken out to the streets. The protests were initially peaceful but they quickly transformed into something violent. More than 100 cities hosted such protests.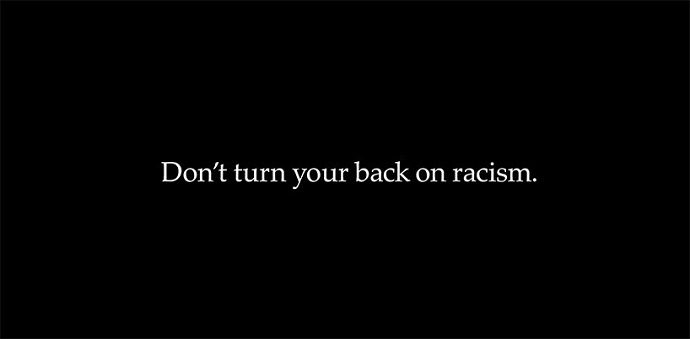 Some of these events have moved online, on social media. Using these platforms, brands decided to join the initiative and show their support for such communities. Ben & Jerry's wants to bring #JusticeForFloyd via Twitter by reminding people of the Brown – Wilson case. "In the wake of Ferguson, we felt compelled to support the #BlackLivesMatter movement. We're heartbroken those words are just as relevant today," says the brand on its Twitter page.
Nike is yet another player that stands up to racism. In light of the recent events, the brand has decided to move its protest online. Known for its "Just Do It" tagline, the sportswear company is switching its motto to "Don't Do It" as a plea to people not to overlook these acts of racism. The campaign is made with the help of Wieden + Kennedy Portland agency and took the form of a video.
The short film is simple and displays messages written in white on a black background. Nike's message reads: "For once, Don't Do It. Don't pretend there's not a problem in America. Don't turn your back on racism. Don't accept innocent lives being taken from us. Don't make any more excuses. Don't think this doesn't affect you. Don't sit back and be silent. Don't think you can't be part of the change. Let's all be part of the change."
"Nike has a long history of standing against bigotry, hatred, and inequality in all forms," Nike said to CNN. "We hope that by sharing this film we can serve as a catalyst to inspire action against a deep issue in our society and encourage people to help shape a better future."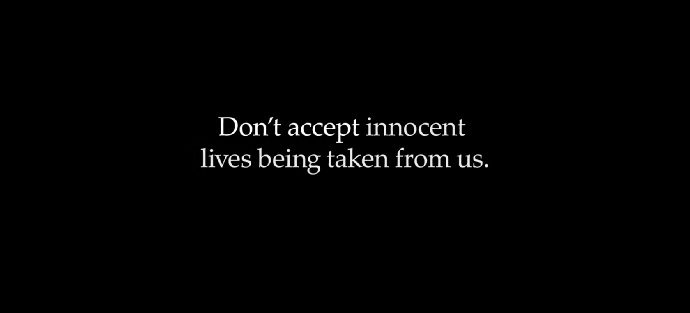 The ad touched so many lives already: Hours after its publication, the video went viral with 35,000 retweets and two million views. Even Adidas, one of Nike's biggest competitors, put its pride aside and retweeted the ad, saying: "Together is how we move forward. Together is how we make change."
What's more important is that Nike really reached to its customers' hearts based on what values are important to them, as American Nike fans are more likely than the average consumer to support Black Lives Matter, according to fresh research from Glocalities.
"The alignment of a brand with customers' values proves not only to be profitable in the long run but also to echo the values and principles of its primary customer base. Reaching clients' hearts and touching their fine strings yields long term results, while staying authentic to the brand and the priorities of its client base," says Martin Schiere, speaker at last year's REBELS AND RULERS conference, in a recent Glocalities report.
Schiere also told us about the values that define Nike consumers and that make the ad very suitable for its audience: "Consistency and self-persuasion. The ad makes good use of both these persuasion tactics. By playing with the slogan that Nike uses very consistently, they actually strengthen it. Playing with slogan and brand images is what you see a lot in communication these days as it catches consumers' attention and makes them think — it stimulates engagement with the ad. The ad also makes good use of self-persuasion: Challenge yourself, don't think you cannot be part of the change."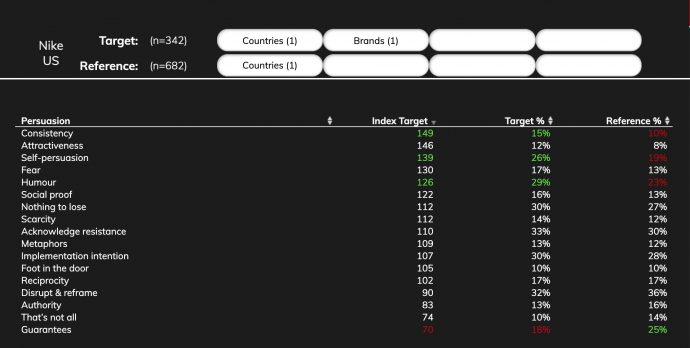 Credits:
Client: Nike
Agency: Wieden + Kennedy Portland