The deforestation process happens because of various reasons: Either we want to expand these spots to make room to agricultural lands, either we cut down the trees to get the raw material, which is used in different cases. Sure, deforestation is good but only when certain parameters are taken into account (the legal ones). The problem with humanity is that we've kind of gotten out of control when it comes to logging.
By now, you probably know that the negative effects of deforestation are: Climate change, desertification, soil erosion, fewer crops, flooding, increased greenhouse gases in the atmosphere, and many more. There's one more, raising people's interest especially in this day and age: Deforestation leads to the spread of more infectious diseases in humans. We're not scientists and we can't say that the SARS-CoV-2 virus erupted from the lack of some forests. But, of course, it could have started like this. Do you know how the Nipah virus reached humans? In short, from a bat, which infected a pig. You know the end of that story…
Yes, deforestation can lead to an explosion of viruses, and this is because some animals that live in the forest are looking for a new habitat to thrive in. Look, National Geographic gives us plenty of examples of viruses that started because of illegal logging. But have we learned our lesson? Apparently, not. A recent study conducted by WWF states that the pandemic didn't stop people from cutting down trees. On the contrary: Taking advantage of the fact that the world is at home and the attention of the authorities is directed towards COVID-19, the wood thieves continued to cut down forests. According to the study, the phenomenon of deforestation rose by 150% this year compared to 2017 — 2019. Around 6,500 square kilometers (2,510 square miles) of rainforest were felled in March. That's seven times the size of Berlin.
It's a vicious circle: Deforestation leads to pandemics which we use to cause another virus outbreak…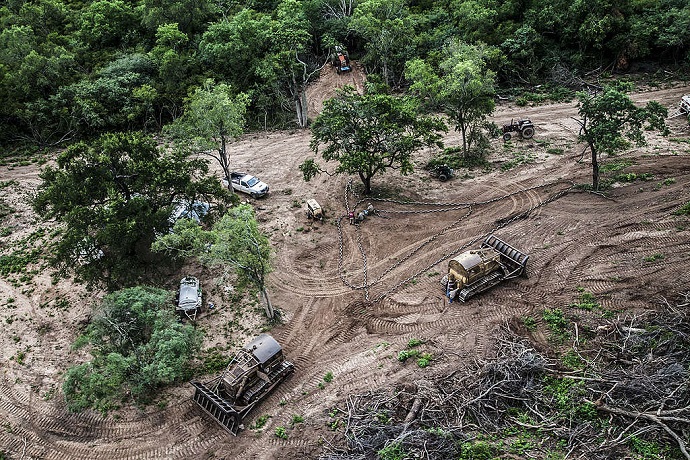 More than 15,000 hectares of forest were cut down in Argentina during the pandemic, joining "gloriously" the eight million other hectares that have been cut down in the last three decades. This propels the South American country to the top 10 countries that destroy its forests. Not a title to be proud of, huh Argentina?
Greenpeace Argentina in partnership with HOY agency launched "The Background of the Problem" campaign, addressing the deforestation issue via the most popular online platforms used these days: Social media and video call apps, such as Zoom. We use these portals whether for business meetings or to keep ourselves entertained. Some of these apps allow users to change their backgrounds as they want, oftentimes choosing beautiful landscapes and other scenes. Given that the natural wealth of the country is under threat, Greenpeace came up with its own backgrounds that are part of the problem.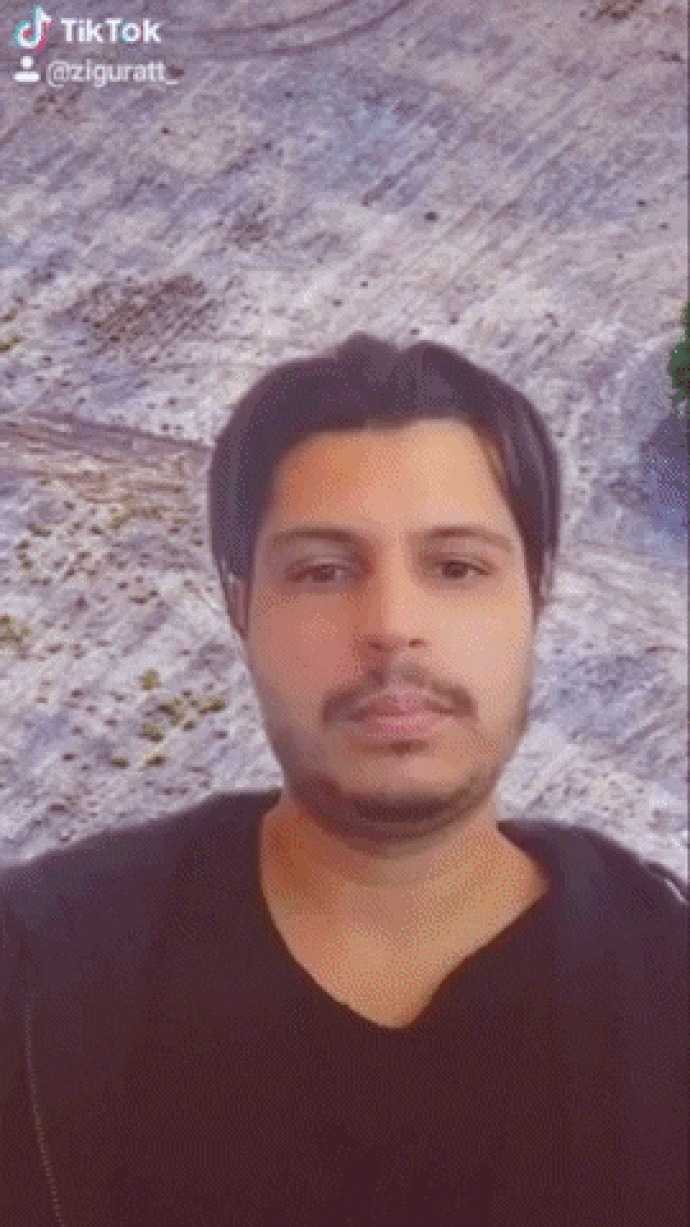 The illustrations are accessible to anyone and depict gloomy images of the disaster that "bloomed" because of deforestation. The pictures can be downloaded from the Greenpeace website, whereas the series of images can be sent by messaging platforms, mail, messenger, video calls such as Zoom, or any social network such as Instagram (use this Filter) and TikTok, making its use accessible to anyone who wants to join to the claim.
Nicolás Zarlenga and Federico Plaza Montero, ECDs of HOY commented: "While all want to believe that nature is recovering, the only thing they are giving us is a blind look to the real situation. That is why we wanted to literally show 'The Background of the Problem'."
The initiative was received with open arms by Argentineans and even local artists have joined it. Luciano Cáceres, Leo Montero, Andrea Rincón, Carolina Peleretti, Guido Zaffora, Evelina Cabrera, Pollo Alvarez, Connie Ballarini, Andrés Ciavaglia, Hugo Lamadrid, Simón Hempe, Melina Budek, Juan Jurado, and Valen Madanes are just some of the famous people to support Greenpeace's campaign. Because only together we can call on governments and make this stop!
Credits:
Client: Greenpeace Argentina
Agency: HOY