We have learned by now that once every 40 seconds a person decides to take their own life. In all, more than 800,000 people turn to suicide as a way to get rid of the burdens that eat them from the inside. But what you may not know by now is that suicide mainly affects young people, being the third-leading cause of death for 15- to 24-year-olds. In the US, suicide is the second-leading cause of death among this age segment. There are many factors that push young people to make such an irreversible decision. Yet, at the same time, many of these youths are showing signs of wanting to do so, just like adults do, who seek help minutes before acting.
Once the suicide takes place, the victim's family and friends might be left wondering if they could have done something to prevent such a tragedy from happening. Creative consultancy THRU and creative production studio Humanaut agree that some measures can be taken to stop such an act. "The secret lies in communication," they say, the glue that helps the family and friends connect.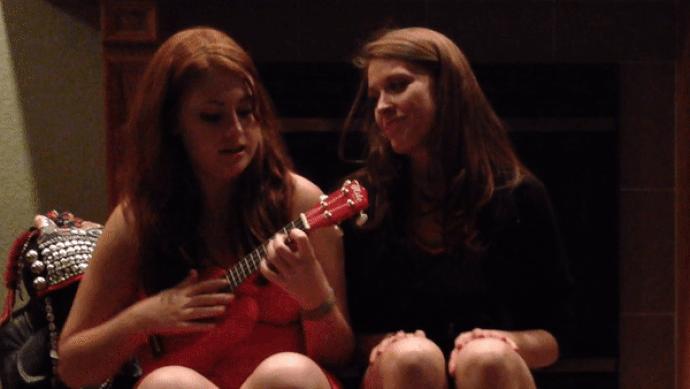 Together, they launched "The LIV Project," which was contoured as "a creative collective creating experiences, games, and products aimed at championing fearless communication." Via the initiative, the duo plans to provide tools that can be used to eliminate the stigma of mental-health issues and reverse the soaring suicide rate.
The campaign is made out of two chapters, both visual. The first one puts the spotlight on a docu-style video called "LIV," developed by Oscar- and Grammy-winning producer/director team Paula DuPré Pesmen and Al Hicks, who co-founded The LIV Project. The movie is narrated by Tess Kunik who speaks to her younger sister, Olivia aka LIV, who experiences the pressures of social media, teen depression, and suicidal thoughts. Besides her is Tess, who accompanies LIV throughout the journey, desperately trying to save her.
LIV was highly awarded at prestigious events, such as Best Documentary Short Film and the Short Film People's Choice Awards at the Boulder International Film Festival, and The Ophelia Jury Award at the Cleveland International Film Festival. The movie will be available for limited private screenings only through July 15.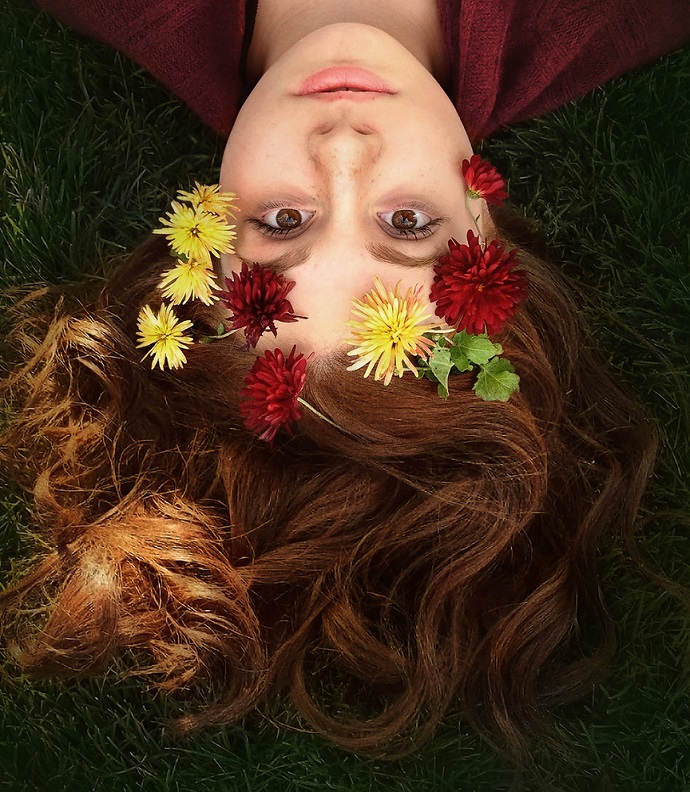 The second chapter is a bit more interactive. It focuses on a game that asks players to guess each other's thoughts. "The Game That Goes There" is a hilarious party game but with a kind message, proving that each of us has a fear, is scared, and experiences different emotions. Developed by Chattanooga, Tennessee-based agency Humanaut, the game's goal is to spark conversations and make players speak about their burdens which, eventually, can lead to suicide. The Game That Goes There is available for purchase at TheLIVProject.com.
"The film is the whole inspiration for the company — it's the story of Liv's life and death — and then the game is really meant to spark the conversation about those uncomfortable, dark, and never-discussed thoughts we all sometimes have," explained David Littlejohn, Humanaut's Co-founder and Chief Creative Officer. "They are two different tools tackling the same issue from different angles, and there will be more to come on the website such as T-shirts, apps, and other interactive experiences."
The creatives plan to complement the project with other ideas, which can be submitted by collaborators. Profits that come from the sale of these products or intellectual property will go to partner companies and creatives. Meanwhile, the project will roll its share of the proceeds back into product development, so that new ideas about how to prevent suicide can be generated. The campaign is supported by a website that provides links to suicide hotlines and medical professionals. Careful though, Jim Moscou, Co-founder of THRU, says that the online portal is not a crisis service. It is rather a repository of products and ideas.
"Great creativity and ideas can engage young people and give them permission to talk openly about their concerns and feelings," said Pesmen, managing director of The LIV Project. "That's what we're making at The LIV Project."
The COVID-19 pandemic has made things even worse. The number of people showing signs of depression and anxiety has tripled compared to last year. That is why it is important to spread this message now when people's mental health is intensely shaken by the pandemic.
Credits:
Project: The LIV Project
Agency: Humanaut
Chief Creative Director: David Littlejohn
Chief Strategist: Andrew Clark
Executive Producers: Tommy Wilson, Dan Jacobs
Associate Creative Director: Bethany Maxfield
Copywriters: Austin Howe, Emily DeMario, Steven Preisman
Senior Art Director: Carrie Warren
Art Director: Steven Preisman
Illustrator: Bethany Maxfield
Designer: Coleson Amon
Brand Producer: Fritsl Butler
Creative Producer: Jes Shipley
Creative Coordinator: Rachel Bohanon
Associate Producer: Thomas Stroud