After so many months spent in isolation, the whole world wants to return back to normal. And although the COVID-19 restrictions were quite harsh, somehow, we managed to trick the law and get closer to what was normal, without endangering anyone. We summoned normality with a series of candles, created to remind us of the period before the pandemic: These Scents of Normality were designed to send us back to a bar, at a festival, or at the cinema.
Sure, these are some of the normal actions of ours that were taken from us. Yet, the coronavirus had taken other habits away from us, which were quite toxic but which we considered normal because we grew up with them. We were taught to accept that this is how the world works: Polluted due to our destructive actions upon nature, for our own evolution. Now, as the restrictions relax, people seek to "get back to normal." But "what is normal?", UNESCO asks us in its latest campaign? According to the organization, normal is to see one kid dying of pneumonia once every 39 seconds, 43 years after the vaccine was found. Or see heritage sites getting destroyed by wars.
Normal is not wearing a condom, because it is considered shameful. How many of you, female readers, have been put against the wall because you carried a condom with you? Or, how many of you, male readers, have given up condoms because they ruin your intimate experience? And because a condom is not used, how many cases of STDs are discovered daily?
The sexual wellbeing brand Durex wants to put an end to these misunderstood concepts so, in partnership with creative agency Havas London, it asks people to not go back to normal, because the normal we knew wasn't good enough for us. The sex-positive company released a short video, in which it argues the fact that the current crisis represents a unique chance to reset what is considered to be normal. This is our moment to start things all over because none of us wants to return to a normal where protection wasn't on our list.
"By launching the 'Let's Not Go Back to Normal' campaign we hope to inspire and encourage people to reflect on their time in lockdown and think about the positive behaviors they will take forward, but the established attitudes to protecting ourselves and others will remain. Whether it's us as a brand making the condom experience better for users; individuals feeling confident enough to discuss more protection with their partners and stopping to make bad excuses for not using one; or young people having an education on, and access to condoms, we all have a role to play in keeping STIs in lockdown," explained Ben Wilson, Durex Sexual Wellbeing Global Category Director.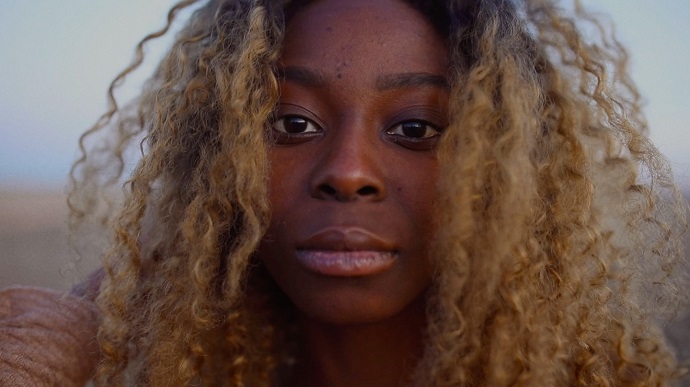 The film was designed by Greg Ormrod and Thomas Worthington and creatively directed by Elliot Harris at Havas London. Produced by Tubby Brother Films, the video will be promoted worldwide, starting with Italy and Greece and continuing to Russia and the UK in the following weeks.
The "Let's Not Go Back to Normal" campaign is the successor of Durex's previous initiative "Challenge the Norms," in which the brand repositioned itself via a new visual identity. The relaunched saw Durex playing the role of a mainstream activist against sexual taboos, stigmas, and outdated, non-inclusive attitudes, pushing the brand to vow to showcase the "positive reality" of sex.
We all want to get back to normal, but careful which normality you choose. Durex has been protecting people since 1929. It's your turn to protect yourself and others, now.
Credits:
Client: Durex
Agency: Havas London
RB Global ECD: Elliot Harris
Copywriter: Greg Ormrod
Art director: Thomas Worthington
Account team: Stephanie Smith, Global Brand Director; Ainhoa Wadsworth, Managing Partner; Nick Boyle, Business Director; Bella Macdonald, Senior Account Manager
Agency producer (film): Adam Henderson
Strategy Partner: Chantelle Begley
Production company: Tubby Brother Films
Producer: Mark Gibbons
Director: Ben Tubby and Dan Tubby
Editor: Ben Tubby and Dan Tubby
Post-production: Time Based Arts
Producer: Mark Gibbons, Simone Grattarola
Audio post-production: NO8 London
Sound Engineer: Dave Williams
Sound Producer: Ollie Usher
Soundtrack composer: Neil Myers at Music Motion Productions