The pandemic kind of took away our freedom: Even though the restrictions have relaxed in many parts of the world, we are still not allowed to do some things that we love, such as hugging, stay more than four persons at a table, go to a concert, or doing shopping. These restrictions have angered even introverts, so it's only fair to assume that no one likes to receive orders. But, no matter how frustrating this situation is, these laws were implemented to protect us. Our recommendation is to simply obey them.
Now with the restrictions easing, we are allowed to return to some of the activities we usually did before the lockdown. But you know what we missed most? That feeling of driving. Of getting back on the road. Of course, it is possible that some of us may be a little more restrained in doing this activity. Don't you worry though, because the AA is here to bring you comfort so that you can safely hit the road again!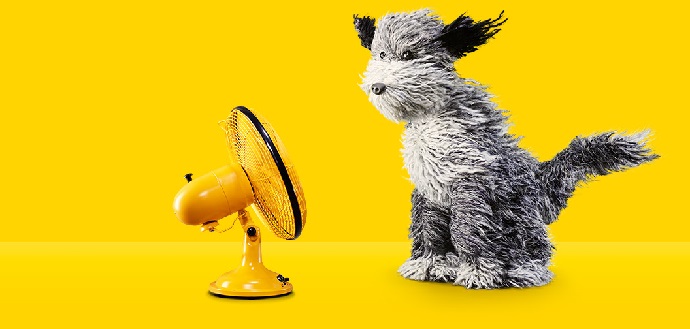 In the association's latest campaign, courtesy of adam&eveDDB and Goodstuff, the experience of being on the road is at the spotlight. The company celebrates "That Feeling" of joy we all have when driving, by summoning the dog, the true definition of happiness when it comes to riding a car. Like, have you ever seen what a dog looks like when it comes to car rides? Honestly, it's a delight!
If you don't have a dog to share your ride with, then check out what Tukker, the AA's protagonist, does to experience a similar adventure in a 50-second ad. The four-year-old dog that loves long walks and chewy toys also likes that feeling when the wind blows in its fur. Tukker wants to revive that sensation of being on the road, but because it is stuck at home, there's nothing much to do, except being creative. Thus, the furry pal is spotted playing some music (Drinkee by Sofi Tukker), turning on the fan, and crawling to the chair, only to enjoy the feeling of the wind rushing through its fur.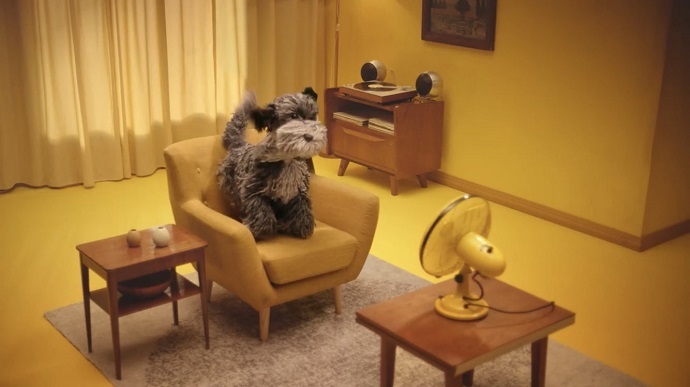 Speaking about the campaign, Will Harrison, The AA's Head of Brand Marketing remarked: "Everyone has had different challenges during the lockdown. It's been tough. We wanted to put out a wholeheartedly positive (and yellow!) message to remind people that when they're ready, they can get back on the road with complete confidence with membership from the AA."
The initiative reinforces the AA's market-leading place at the heart of the nation's driving life. It conveys a positive and confident message which says that getting back on the road after months of limited movement in the lockdown can bring a huge relief to each and every one of us. The campaign is further supported by a Radio and Spotify partnership, featuring road trip playlists. As for Tukker… You'll still get to see the dog via a series of slow-motion gifs distributed on social media.
Credits:
Client: The AA
Agency: adam&eveDDB
Group Marketing Director: Tracy Abraham
Head of Brand Marketing: Will Harrison
Senior Marketing Manager:  Ria Purser
Senior Marketing Manager – Media: Alexander Brown
Marketing Executive: Nikita Marlow
Group Executive Creative Director: Ben Tollett
Chief Creative Officer: Richard Brim
Managing Director: Paul Billingsley
Copywriter: Matt Woolner
Art director: Steve Wioland
Social creative: Lauren Booty
Agency producer/s: Charles Woodall, Stephen Mead
Planning Partner: Heather Alderson
Senior Planner: Claire Strickett
Business Director: Victoria Ellis
Account Director:  Lesley Smith
Account Manager: Megan Hill
Business Affairs:Gemma Davies, Martin Eels
Design Agency: King Henry
Designer/Typographer: Olly Watts
Artwork: Dave Callow
Animator: Ed Christie
Media agency: Goodstuff, Brainlabs & The Specialist Works
Media planner/s: Izzy Rhys-Davies, Hannah Brady, Hamish Kydd, Joe Wood, Lucy Cook, Carly Shrubb, Sara Gonzalez, Paul Sweeney, Robert McGovern, Victoria Stroud
Production company: MJZ
Producer: Alicia Richards
Director: The Perlorian Brothers
Puppeteer: Santa Didžus & Dana Lāce
Production Designer: Juris Zukovskis
Cinematographer: Jānis Jurkovskis
D.O.P: Jānis Jurkovskis
Editing Company: Trim
Editor: Dominic Leung
Post Production: ETC
Post Producer: Jon Purton
VFX Supervisor: Giles Cheetham
Colourist: Luke Morrison
Music Supervisor: Tom Stanford @ Theodore
Audio Post Production: Factory
Soundtrack name and composer: Drinkee by Sofi Tukker
Photographer: James Day & Martins Cirulis
Print Producer: Siobhan Squire