The New York Lottery is celebrating its great state with a new series of scratch-off game tickets. The tickets' prizes consist of money. But the beauty of these tickets also lies in their design, which pays homage to some of the most spectacular landmarks in the state. While the overall odds of winning are of 1 in 3.93, we can say that the purchase of such a ticket makes you somewhat a winner, because it offers you the chance to celebrate some of New York's famous icons via beautiful black-and-white illustrations.
To introduce the tickets to the audiences, the Lottery joined hands with McCann New York, that worked with local New York artist, Vi Luong, who is responsible for the tickets' design. The New York Series Scratch-Off Game includes five tickets, each dedicated to one of the most iconic places, from the Brooklyn Bridge to the Niagara Falls, and beyond. The illustrations' detailed line art mirrors a minimalistic yet amazing approach, "an eye-popping departure from the typical multi-colored Scratch-Off," states the agency.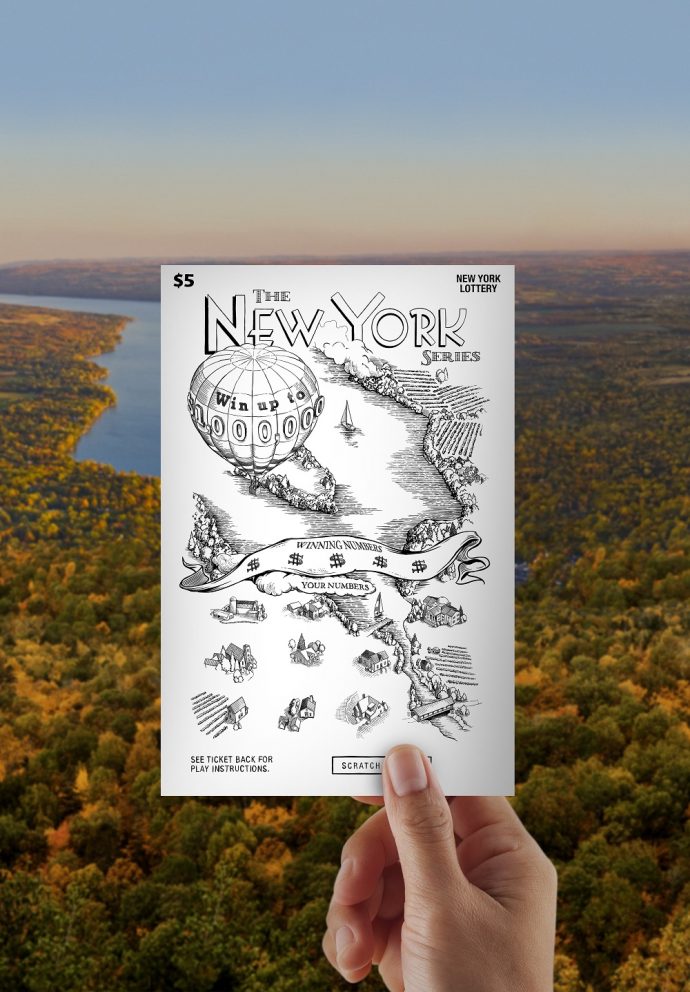 According to Mat Bisher, Executive Creative Director at McCann, this series represents a love letter dedicated to the state. "We were lucky enough to have the talented Brooklyn-based artist Vi Luong design a series of tickets that reflect our collective pride for New York. His style of intricate line art really helped bring the different regions of the state to life," are his thoughts regarding the campaign's illustrations.
The Lottery's first major campaign since the quarantine also includes a short, animated film, directed by Yves Geleyn from Hornet. Titled "All Aboard," the one-minute-long video brings the illustrations on the tickets to life. In fact, it is thanks to one of these limited-edition tickets that our protagonist, a lady, discovers the magic of New York by traveling on a flying train across the state. The scenario unfolds on the timeless song "Autumn in New York," a season that "always renews a love of New York."
Speaking about the movie and the tickets' design, Bisher continues: "It's something we were able to carry over to the animated film, which is really just a magical journey through each of the five tickets. Creating everything from the ticket design to the campaign made for a really cohesive story and a true celebration of the place we call home."
"Win or lose the lottery, we think viewers will feel like a million bucks just from watching this film," adds Geleyn. Play and win up to $1,000,000. Collect the tickets and feed your imagination with some of the most inspiring views in the state.
Credits:
Client: New York Lottery
Agency: McCann New York
Production: Hornet
Environment Designer: Vi Luong