Volvo cars have a good reputation, especially when it comes to safety. And the brand earned this title fair and square, as it introduced the three-point safety belt in 1959. The invention sparked debate among media and the public, who somehow, concluded that "the seat belt is a violation of human rights" or that "it's better to be thrown out than to be trapped inside."
Seat belts saved more than a million lives worldwide, even of the protagonists of Volvo's latest ad, made with the help of agency Forsman & Bodenfors. In a new, global brand campaign, the automaker invites us to listen to car crash survivors' reactions to the quotes once said about the car device that kept them safe while in an accident.
Shot in black-and-white, the two-minute-long film puts the audience face-to-face with the survivors, who share their emotional stories about the accidents in which they were involved. They explain how it all happened and what they felt then. They also remember the silence that followed the impact. But this "ineffective, inconvenient, and uncomfortable" device that seemed to be "a terrible idea" when first introduced, was the thing that made the difference between life and death for these people.

The video marks Volvo's next step to save more people. This year, the brand introduced speed limits on all its new cars and now, the plan is to update its vehicles with in-car cameras to prevent intoxicated and distracted driving.
"Safety has always been at the core of Volvo Cars but it's not uncommon for some of our innovations to face resistance when they are first introduced. Like the safety belt in 1959, the 180 kph speed cap introduced on new cars this year faced criticism for its perceived intrusion on personal freedom but they are both there to save lives. Sometimes it takes uncomfortable and controversial decisions to do the right thing," said Mike Johnstone, Head of Brand Management at Volvo Cars.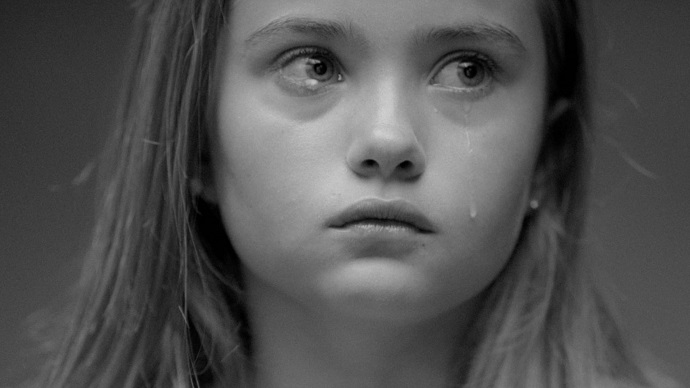 "Using critical voices from the past became a creative bridge to Volvo's safety vision and future technology. And the reactions from survivors who have experienced a car crash allowed us to talk about this in an emotional yet hopeful way," said Leo Dal, creative at Forsman & Bodenfors in Gothenburg, Sweden.
The music in the background, developed by renowned European composer Jacob Mühlrad, complements these people's experiences and suits their emotions. "My ambition was to find a tone that suited the emotional stories shared in the film. I watched the uncut interviews and found inspiration in the slow tempo, the fragility, and the tone in their voices. It was an interesting challenge," explained the composer.
Credits:
Client: Volvo Cars
Campaign Manager: Louise Ahlström
Global Chief Marketing Officer: Andreas Malm
Global Brand: Mike Johnstone
Global Brand Strategy: Agustin Soriano
Creative Strategy: Auste Skrupskyte
Agency: Forsman & Bodenfors
Art Directors: Sophia Lindholm, Karl Risenfors, Leo Dal
Copywriters: Hampus Elfström, Nicholas Düfke
Client Director: Magnus Wretblad
Account Executive: Ewa Edlund, Katarina Klofsten
Agency Producer: Anna Junker Lundin
PR Strategist: Bjarne Darwall
Planner: Daniel Sjöstrand
Digital Strategist: Peter Gaudiano
Web Design: F&B Inhouse
Artwork: Martin Joelsson, Christian Sundén
Media Agency: Mindshare
FILM:
Title: XC60 "Family Safety"
Director: Laerke Herthoni
Producer: Kalle Wettre
Production Company: New Land
D.O.P: Mattias Rudh
Executive Producer: Sophie Tamm Christensen
Stylist: Johanna Borggren
Production Designer: Catharina Nyqvist
Editor: Johan Söderberg, Miguel Angel
Grade: Joakim Rissveds
Sound Design: Adrian Aurelius, Ballad
Online: Peter Törnestam, Chimney
STILLS:
Photographer: Mattias Rudh
MUSIC:
Song title: A Million More
Composer & Artist: Jacob Mühlrad
Copyist: Frej Wedlund
Piano: Markus Jägerstedt
Strings: Erik Arvinder, Andrej Power, Albin Uusijärvi, Riikka Repo
Engineer: Mickey Hurcombe
Produced by: Markus Jägerstedt
Music Supervisor: André Brink, Universal Music Publishing
Published by: Universal Music Publishing