"Oftentimes, we feel that Black women are leading the way in beauty and culture. That tension of the past, the present, and the future are what we really tried to highlight with this campaign," Cara Sabin, SheaMoisture CEO, said about the brand's recent campaign "It Comes Naturally." Created with the help of BBDO NY and JOY Collective, the ad celebrates the beauty, strength, and growth of black women, for which six black female artists, such as Monica Ahanonu, Rachelle Baker, Bisa Butler, Alexis Eke, Linda Mawala, and Reyna Noriega, lend their imagination to help this project be born and faithfully reflect the traits of these women. Together, the artists brought black ladies' stories, legacy, and heritage, carried throughout generations, to life.
Each of the artists poured their hearts into their artworks, nicely highlighting the essence and boldness of this community. The drawings depict real business black women who create a significant impact worldwide. In fact, black ladies have been inspiring SheaMoisture since its beginnings, so it really comes naturally to put them at the heart of the campaign and celebrate their courage and work.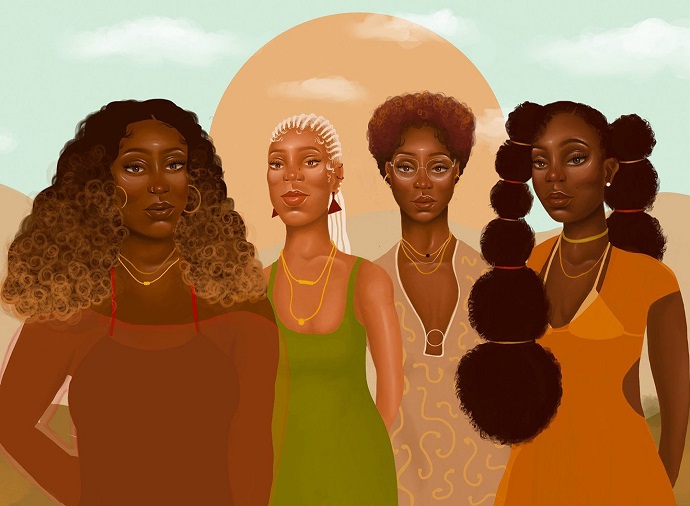 "Since day one, SheaMoisture's mission has been to invest in, support, and empower Black women. Today, we're proud to introduce this campaign, a true labor of love and an uncompromised collaboration with other Black voices and storytellers, as we continue our mission of supporting our community through impact," continues the CEO.
With the launch of this campaign, the company announces its promise to direct proceeds from their products to helping black women entrepreneurs fulfill their dreams. The pledge is part of the brand's Community Commerce program, SheaMoisture's way of saying thank you to these ladies by investing in their bold ambitions.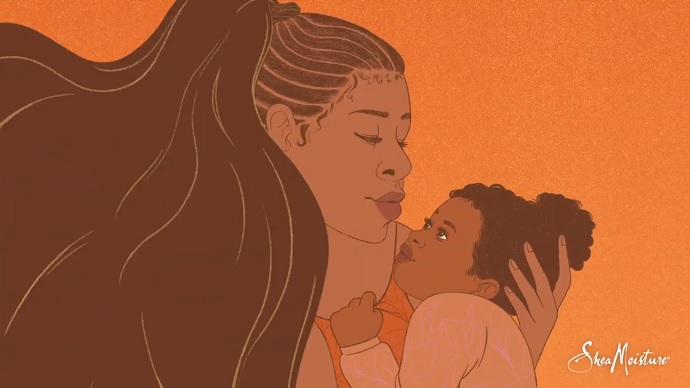 "Community Commerce is rooted in the belief that commerce can bring true economic independence and empowerment to our communities," says Simone Jordan, SheaMoisture's Head of Community Commerce, Sundial Brands. "We are excited to begin a new chapter of our story and dedicate even more resources and support so that those in need can succeed and thrive."
Both agencies are proud of being part of this project. "As a Black and women-owned creative firm grounded in cultural understanding, we are honored to be a part of this purpose-led work to support one of our most cherished brands, SheaMoisture. We take pride in the opportunity to showcase the brilliance of our community through beautiful artistry of Black women, by Black women," says Kelli Richardson Lawson, CEO, JOY Collective.
SVP, Senior Director, Khari N. Mpagazehe of BBDO NY says that working on this visual story for SheaMoisture "was a passion point for our team. With that came the immense privilege of creating the kind of representation that Black women, like me, want to see in our media and in business leaders in our communities. We took our dreams and made them a reality."
The brand's "It Comes Naturally" national campaign celebrates the beauty of black women while also giving consumers the power to be part of the empowering process, who, by now, have helped SheaMoisture build the image of the leading brand it is today.
Credits:
Client: SheaMoisture
Agencies: JOY Collective, BBDO NY