Cats might send us the message that they are brave, but these furry little creatures have so many fears… Loud noises, for instance, make cats panic. The sound of a washing machine, a dryer, or a food mixer might freak your feline friend out. Oh, let's not forget about the vacuum cleaner, which simply "sucked" Tom's nine lives. The scene is part of the "Scaredy Thomas!" episode, in which we find out Tom's biggest fears, a thing which amuses its opponent, Jerry, that decides to have a bit of fun on this matter.
Now, if that wasn't enough for you and your cat, then you are in for a treat, as TEMPTATIONS™ brand premiered the first-ever horror movie for cats. Titled "Scaredy Cat," the short movie, made in partnership with adam&eveDDB, BlinkInk, and Zombie Studio, sends shivers down the spine of your feline buddy. And probably on yours too!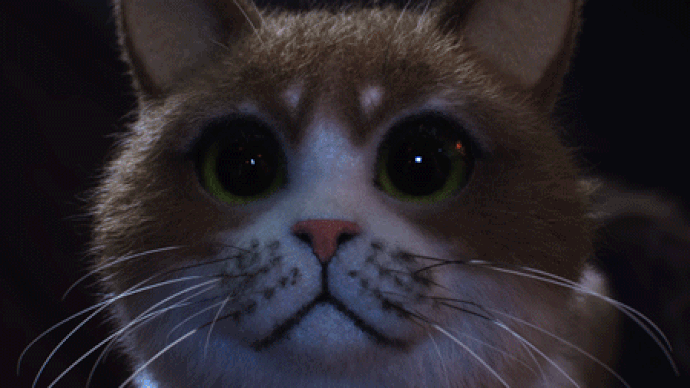 The story stars Lucky, a cat that follows a wool ball that mysteriously stretches around the house, leaving behind a thread. Of course, having an affinity for such objects, the cat starts to follow the ball. The whole action takes place on a rainy night, our protagonist being a bit skeptical about its new "mission." Throughout the action, we are greeted by all sorts of motifs that are somehow synonymous with horror movies: A creaking door, long, empty halls which look like being haunted, things falling from the walls, words written on the walls, swinging chairs, and so on. The cat's adventure ends in the kitchen, and whether or not the story has a happy ending, that's up to you to find out.
But the delight of this film is the sound, which scares us, the humans — by increasing and decreasing in intensity — as well as the furry friends. The team behind this video worked with the Waltham Petcare Science Institute, which added a number of specific sound frequencies just to get cats' attention.
"If you're a cat lover, there's a good chance you've gone down the rabbit hole of internet videos of cats jumping in fear at the sight of a cucumber," said Craig Neely, Vice President of Marketing at Mars Petcare. "Those very entertaining clips were the inspiration behind 'Scaredy Cat.' We expanded on that insight and turned cats' fear of these seemingly ordinary vegetables into a tongue-in-cheek horror movie for cats and their owners to enjoy together during the Halloween season."
"This Halloween, don't trick your cat, treat them. As cat lovers prepare to snuggle up with their pets for the premiere of 'Scaredy Cat,' they can grab a bag of the new TEMPTATIONS Creepy Catnip Treats. They're the purr-fect snack to enjoy during a 'Scaredy Cat' movie night," continues the brand.
Directed by Paulo Garcia and co-directed by Luiza Queiroz, the video, which is based on "real events," takes viewers "for a ride with world-class 3D animation, cinematic atmosphere, and incredible sound design."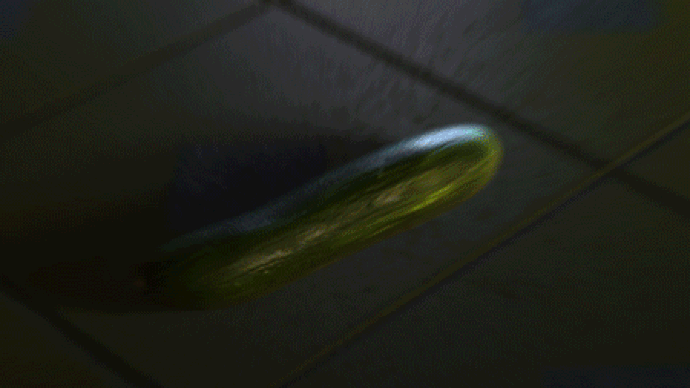 Credits:
Client: TEMPTATIONS™
Agency: adam&eveDDB
Production: BlinkInk, Zombie Studio