What is it with old houses and why do some of them inspire us fear? This feeling appears, in general, around decaying Victorian mansions, which have become a horror symbol. A few days are left until "the scariest night of the year," Halloween, and Samsung summoned the supernatural to scare its audience outside of a 300-year-old mansion. Of course, the brand added a modern twist to the scarry show, so that everything runs according to 21st-century expectations.
Samsung Electronics UK Ltd decided to celebrate this year's Halloween by demonstrating the connective power of Samsung SmartThings technology and how it can be used to send shivers down people's spines. Based on a poll the brand did on 2,000 Brits, looks like 55% of those surveyed will be finding new ways to celebrate this year's festivity. 63% are planning to stay at home, of which 49% think of using technology as a form of "upgrading" their homes. Amongst the devices they consider including are smart lighting, smart speakers for spooky playlists, and smart cameras to watch out for trick-or-treaters.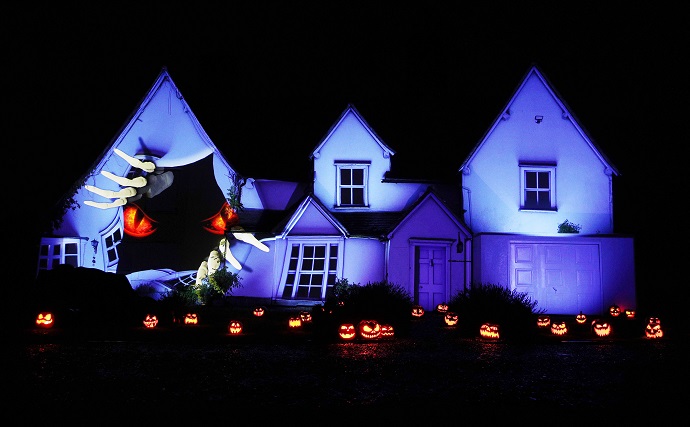 Based on this, Samsung came up with an original Halloween display, centered around an old house, which was touched by the brand's hands. To implement its idea, the company worked with Taylor Herring agency and a team of engineers, who spent two days rigging the Old Bury house — which is believed to be the oldest property in Stevenage — with devices to control the lights, sound, and the security cameras. The SmartThings tech was controlled via the Smart Things app on a Samsung Galaxy S20 and a QLED TV. The gadgets "behaved" as members of a group, each with a task that had to be completed in order to deliver a unique experience. Aside from lighting, fog, music, sound effects, video-mapping, skeletons, and rotating pumpkins, the spectacle featured the dance band Empire alongside leading SFX make-up artist and influencer Ellie Hand-McCready.
Kyle Brown, Head of Connected Living Solutions, Samsung UK, said: "We wanted to showcase how SmartThings technology works in a fun and interactive way. The Halloween House display demonstrates the simple capabilities on a mass scale and the how-to guides simplify further how people can replicate this at home. SmartThings allows you to control the tech in your home with a touch of a button and is compatible with a wide range of connected devices. Check out our video guides on how to use SmartThings to get your home Halloween ready, from lighting up pumpkins to activating smoke machines and keeping an eye out for trick or treaters."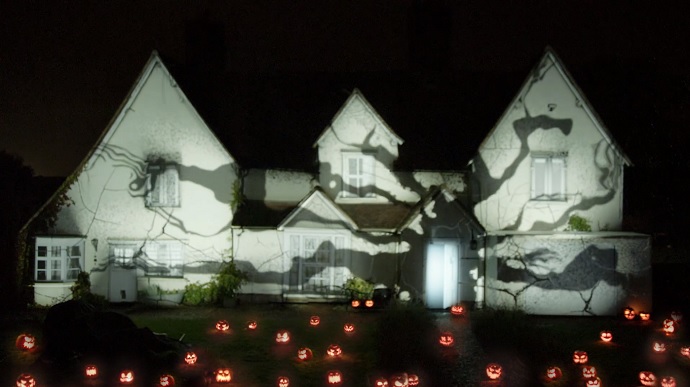 SmartThings has more than 150 million users worldwide, being one of the largest open ecosystems of connected devices, says the brand. The app is available for both iOS and Android devices and the platform allows users to connect and manage smart devices directly from the phone.
Visitors are expected at Samsung KX this Halloween, a place where they will be able to be part of a themed AR treasure hunt. There will be sweet rewards for those who solve a series of AR tricks. Plus, guests will enjoy the limited-edition phone cases inspired by Ellie Hand-McCready's unique makeup design.
Credits:
Client: Samsung Electronics UK Ltd
Agency: Taylor Herring