Even though vaccines are available in countries such as Afghanistan, their importance is, somehow, underrecognized by mothers and caregivers. The levels of infant and child mortality here are high because the vaccination rates are low. Because parents do not keep a record of their child's vaccinations, doctors find themselves in the face of a lack of immunization history. Yet, there is an Afghan tradition for kids to wear an evil-eye bracelet, which is considered to protect them against evil spirits.
The Afghanistan Ministry of Public Health (MoPH) used this lucky charm and, together with McCann Health and McCann Worldgroup India, developed the Immunity Charm™, a bracelet that empowers moms to get their kid vaccinated while also helping them keep a record of their immunization. During this week's #ThrowBrandThursday, we are going to see how cultural beliefs can be used to save lives in Afghanistan.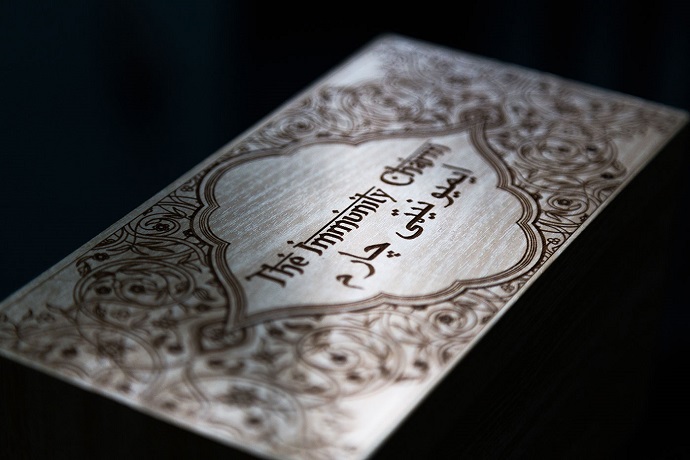 The teams started by "turning the evil eye on the disease," creating a bracelet preloaded with a nazar charm and a series of black beads. Each time a kid got vaccinated, colored beads representing each vaccine were added on the thread. The bracelets were provided by healthcare workers, giving them to the moms so that they can place the charm on their newborn's wrist. With each visit to the doctor for immunization, the bracelet was upgraded and, therefore, increasing its degree of protection and becoming stronger in the face of evil — and not only symbolically.
"Every year, nearly 20 million children do not receive the vaccines they require to protect them from preventable diseases. The Immunity Charm™ will help mothers and doctors be sure that every child gets the vaccines they need," said Dr. Daniel Carucci, Senior Medical Advisor, McCann Health, and Dr. Harshit Jain, Country Head (INDIA), McCann Health, co-creators of The Immunity Charm™.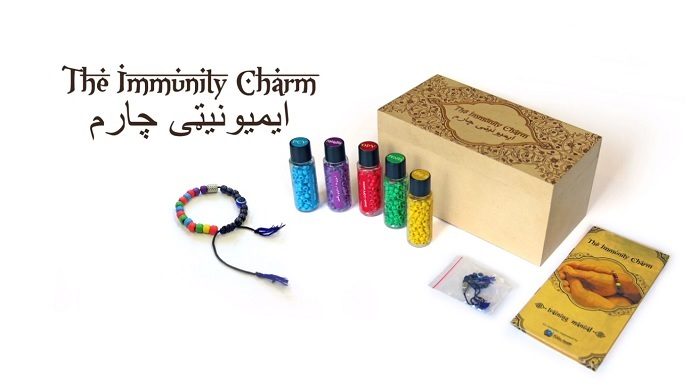 The campaign for MoPH won many awards at prestigious events: A Grand Clio for Product Design, a Black Pencil at D&AD Impact Awards, and Grand Prix for Good at the 2017 Cannes Lions Health International Festival of Creativity among others. Prasoon Joshi, Chairman McCann Worldgroup Asia Pacific CEO & CCO McCann Worldgroup India, said: "I'm very proud that The Immunity Charm has been recognized not only for creative excellence but for making a real and positive difference in the world. When an idea is seeded into the culture and plays a meaningful role in people's life, the impact and salience are far-reaching."
"In Afghanistan, we are faced with many traditional biases against vaccinations. The Immunity Charm provides us with a simple and powerful tool that is based on the traditions in our communities so that we can create greater confidence in vaccines among mothers and their families. It's a wonderful idea that will save the lives of many children," Dr. Shafiqullah Hemat, Director of Health Promotion at the Afghanistan Ministry of Public Health, added.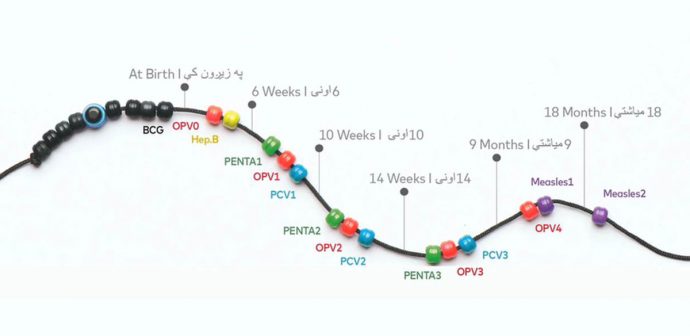 A similar visual reminder to see who was immunized was developed by UNICEF in partnership with the Afghan Ministry of Public Health and WHO. Back in 2014, a young girl in Kabul was discovered to be infected with the poliovirus. As a response, the partners launched an emergency campaign to stop the virus from spreading. Helped by some volunteer vaccinators, the collaborators aimed to vaccinate children aged 10 and under. Each vaccinated kid received a purple ink mark on their fingers, a visual proof that they have been vaccinated against polio.
Credits:
Client: Afghanistan Ministry of Public Health
Integrated Agencies: McCann Health and McCann Worldgroup India