Creative production company Where the Buffalo Roam (WTBR) embarked on a journey to tell some inspiring stories from people around the world and how they unexpectedly achieved their dreams and what role Android played in their adventures. To bring these experiences to life, the team worked closely with radio producers, editorial illustrators, and a team of composers and sound designers.
Their brainchild is an animated docu-series, directed by Nico Carbonaro and Tuesday McGowan. The five episodes, collectively titled "Being Human Is," are available on Android's platform, YouTube, and social media channels, and tell the stories of five real people who followed their passions and how Android helped them in their way to fulfill them.
"This campaign puts an exciting twist on both branded content and documentary storytelling," says Carbonaro. "I like to call them documentary fables, as each film has a magical storybook feel yet is rooted in real people and their own words and experiences. For 'Being Human Is,' we weren't just telling these remarkable stories, we were doing it in a way that could never be done in live-action."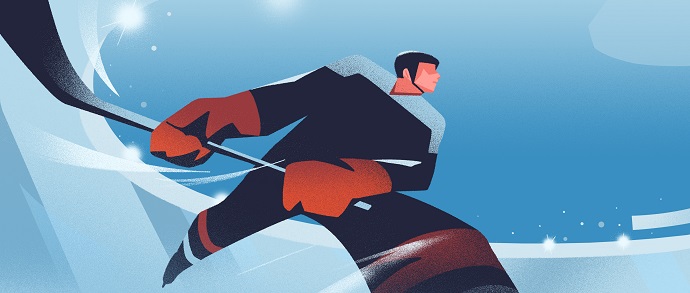 WTBR's vision for this project was to create stories with an animated aesthetic that faithfully reflects and celebrates the protagonists as they see themselves. To do this, the team saw in journalism a great source of inspiration. Focusing on nuanced human stories, the team worked with acclaimed radio producers to help them sculpt the episodes in audio format.
Also, moved by The New Yorker and the New York Times's classic illustration styles, the crew hired renowned editorial illustrators with the task to bring these adventures to life. While working on this, they combined illustration styles and animation techniques, from digital and hand-drawn assets to 2D, 3D, and cel animation.
"These films needed to be rich, evocative, and resonate from the heart, so authenticity played a big role in developing the visual style of each film," adds McGowan. "We had to stay mindful that we were dealing with real people and respect the sanctity of who they are. We were fearless in our approach, embracing abstraction, symbolism, metaphor, and non-linear storytelling to create fantastical animations that bridge nonfiction and magic realism."
Composers and sound designers, led by Space Lute's JR Narrows, were in charge of each story's nuanced soundscape. The agency also created the branding and naming of the campaign, even the opening title sequence, which is adapted to each title with visual and sonic "easter eggs."
Hundreds of artists and creative companies across four continents and seven time zones worked on the project and not even the pandemic stood in their way. "While we had to adapt to a completely new way of creating and collaborating during the pandemic, we shared a lot of love and camaraderie rallying around this project for six months of our lives," says Carbonaro. "At the same time, the remote nature of this project afforded us to bring together talent from around the world; moreover, being isolated created a sense of autonomy for all of the artists involved, which led to everyone bringing their best work forward. We all fed off of each other's ideas and instincts as the creative just kept evolving organically and for the better."
Sure, the campaign shows the determination each protagonist has to bring their dreams to life. But seeing how much effort the team put into creating this project, we can all agree that if one works hard on something they want, the impossible can really be possible.
Credits:
Project Title: Being Human Is: Android Docuseries
Client: Google Marketing
Product Marketing Managers, Android: Danh Ly, Lolu Bodunwa, and Noelle Chun
Brand Lead, Android & Google Play: Sydney Thomashow
Director of Product Marketing, Android: Jason Fass
VP, Marketing: Nick Drake
Ad Agency: Where the Buffalo Roam / Oakland, CA
Executive Producer: Tim Pries
Producer: Taraneh Golozar
Production Company: Where the Buffalo Roam / Oakland, CA
Directors: Nico Carbonaro (represented by Nonfiction Unlimited), Tuesday McGowan
Executive Producer: Tim Pries
Producer: Taraneh Golozar
Coordinator: Eden Cooney
Where produced: Ontario, Canada ("On Silent Ice"); Rio de Janeiro, Brazil ("Na Cor"); Massachusetts, USA ("Ramblin' Man"); Kaduna, Nigeria ("The Magic Makers"); London, England ("Chez Elyse")
Story Producers: Von Diaz, Elisheba Ittoop, Ciara Zoe Long
Editorial Company: Where the Buffalo Roam / Oakland, CA
Editors: James Boger ("On Silent Ice," "Na Cor," "Ramblin' Man," "The Magic Makers," "Chez Elyse"); Mahoko Kumakasu ("Chez Elyse," "Ramblin' Man"); Bruno Tore ("Na Cor")
Animation Company: Oddfellows / Portland, OR ("On Silent Ice," "Chez Elyse")
Executive Producer: Erica Kelly
Executive Creative Director: Chris Kelly
Creative Director: Fabian Molina
Producers: Jen Szeto ("On Silent Ice"); Dennis Samatulski ("Chez Elyse")
Animation Company: Giant Ant / Vancouver, BC ("Na Cor")
Executive Producer: Teresa Toews
Executive Creative Director: Jay Grandin
Producer: Cory Philpott
Animation Company: Meister / Portland, OR ("Ramblin' Man")
Executive Producer / Producer: Samantha Cook
Creative Director: CJ Cook
Animation Company: Where the Buffalo Roam / Oakland, CA ("The Magic Makers")
Executive Producer: Tim Pries
Producer: Taraneh Golozar
Post Producer: Michael Schultz
Coordinator: Eden Cooney
Illustration: Oddfellows / Portland, OR ("On Silent Ice"); Tracy J Lee / San Francisco, CA ("Na Cor"); Keith Negley / Bellingham, WA ("Ramblin' Man"); Leonard Dupond / Lille, France ("The Magic Makers"); Emiliano Ponzi/Milan, Italy ("Chez Elyse")
Technology Used: Adobe Animate, Photoshop, Illustrator, In-Design, Premiere, After Effects; Maxon Cinema 4D; Autodesk Flame, Maya; Sidefx Houdini
Music & Sound Design Company: Space Lute
Audio Director / Sound Supervisor: JR Narrows
Composers: JR Narrows ("The Silent Ice," "Ramblin' Man"); Rodrigo Coelho ("Na Cor"); Troy Herion ("Chez Elyse")
Composers: JR Narrows with Campos de Luz ("The Magic Makers")
Performed by: Budapest Scoring Orchestra
Orchestration: Bálint Sapszon
Sound Designers: JR Narrows ("On Silent Ice," "The Magic Makers," "Ramblin' Man"); T. Terressa Tate and Amanda Fuentes ("Na Cor," "Chez Elyse")
Audio Mix Company: Machine / New York
Senior Producer: Alek Rost
Sound Mixer: T. Terressa Tate
Sound Assistant: Amanda Fuentes
Audio Producer: Kyra Hendricks