Aiming to provide entertainment access to those with hearing and vision impairments, Charter Communications, Inc. announced the launch of Spectrum Access, an app that allows customers to further immerse themselves in a movie's story, thanks to the audio description or closed captioning played by the app directly from phone or tablet.
To promote Spectrum Access, the broadband company which serves its customers through its Spectrum brand, joined hands with Something Different agency, helping it introduce a new campaign with a dramatic spot. The "Desert" video, the first of four ads for the company, each with a focus on a single solution to real customer problems, begins as a visionary movie, which later turns out to be the imagination of a visually impaired woman, as she uses the app's audio description to follow the action of a film.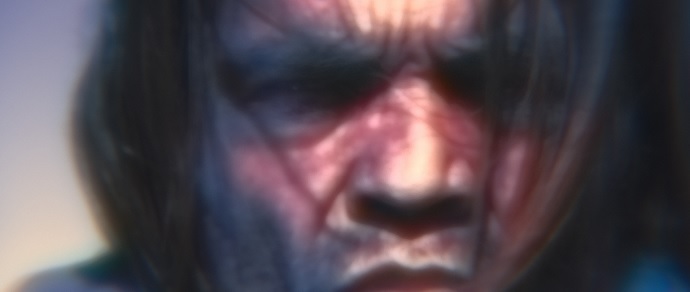 The curtains of the video reveal images dressed in purple colors, merging to contour a desert landscape. A black car speeds on a dusty road. A man walks to the top of a large dune. But when he turns his head, he sees a band of armored vehicles waiting to spring a trap, leaving the viewers uncertain about what may happen next.
The video's action then moves to a visually impaired young lady, played by Natalie Trevonne, who is clearly captivated by the movie. Narrated by the app, the viewers notice that the images at the beginning of the video campaign are actually born out of the woman's imagination.
"There has never been a more important time for brands to be empathetic, and there are a lot of brands out there talking the talk, but Charter is actually living it," says Richard Ryan, Something Different's Creative Director. "This product is a perfect example of that. The spot is essentially a product demo, but it's very powerful because it's seen from inside the mind of a young woman. By creating thoughtful solutions to everyday predicaments, Charter made it very easy for us to tell four fun stories of how the right products can make our lives so much more enjoyable."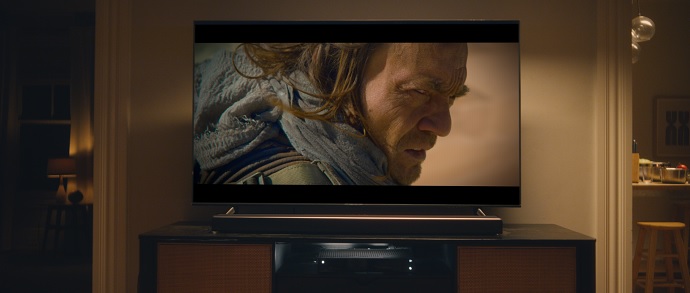 The campaign was directed by Noam Murro through Biscuit Filmworks. Speaking about this specific ad, Murro said: "When I read the script for the first time it got me really emotional. I think the beauty of this wonderful service that Charter offers, and the beauty of this specific script lies in taking the word disabled and completely diffusing it. It's different but abled. This is celebrating the human spirit. It reminded me of one of the greatest quotes I've ever read, where J.D. Salinger explains that Beethoven wasn't disabled, he was unencumbered by a sense of hearing."
Available for free for iOS devices, the app was developed by the company's Accessibility Center of Excellence team, who is focused on designing inclusive products and services for Charter's Spectrum brand of TV, broadband, voice, and mobile products.
Credits:
Client: Charter Communications, Inc.
Agency: Something Different
Co-Founder / Managing Partner: Patti McConnell
Co-Founder / Chief Creative: Tommy Henvey
Creative Director, Writer: Richard Ryan
Special Ops / Producer: Garrett Crabb
Director of Accounts: Meghan Linehan
Director: Noam Murro
Partner / Managing Director: Shawn Lacy
Executive Producer: Andrew Travelstead
Producer: Emily Skinner
Head of Production: Sean Moody
Director of Photography: Eric Schmidt
Production Designer: Brock Houghton
Work Editorial
Editor: Biff Butler
Assistant Editor: Audrey Weiner
Executive Producer: Erica Thompson
Producer: Brandee Probasco
VFX: Parliament
Halo Music and Sound
Founder / Creative Director: Peter Gannon
Sound Designer: Gus Koven
Color Collective
Founder / Colorist: Alex Bickel
Elevensound
Mixer: Jeff Payne