It is the driver's duty to keep their car clean. A dirty windshield might cause an accident as it may obstruct the driver's visibility. And, some license plates that can't be read because they are dirty may attract some fines. While it is critical to keep your car clean to ensure safety, others do this because they feel like it is common sense. Also, a properly washed vehicle can slow down the aging process of the car's paint.
Oftentimes, it is the immediate response of a perfectly clean car that makes the surroundings reflect in the vehicle that might influence some of us to get back at a car wash regularly. The images that the car's body capture are something else, even magnificent. Although slightly distorted due to the contour of the car's silhouette which can generate some optical illusions, these figures "trapped" inside a car's visual genetics can be easily interpreted as classic paintings.
In Éléphant Bleu's campaign, courtesy of its agency Serviceplan France (House of Communication France), we can see how a clean automobile can narrate what it sees through its car body. And even though no figure of speech and no pompous words are being used, viewers can still enjoy some pieces of art that can "recall certain Impressionist paintings," says the agency, thanks to the car's ability to reflect the landscape around it.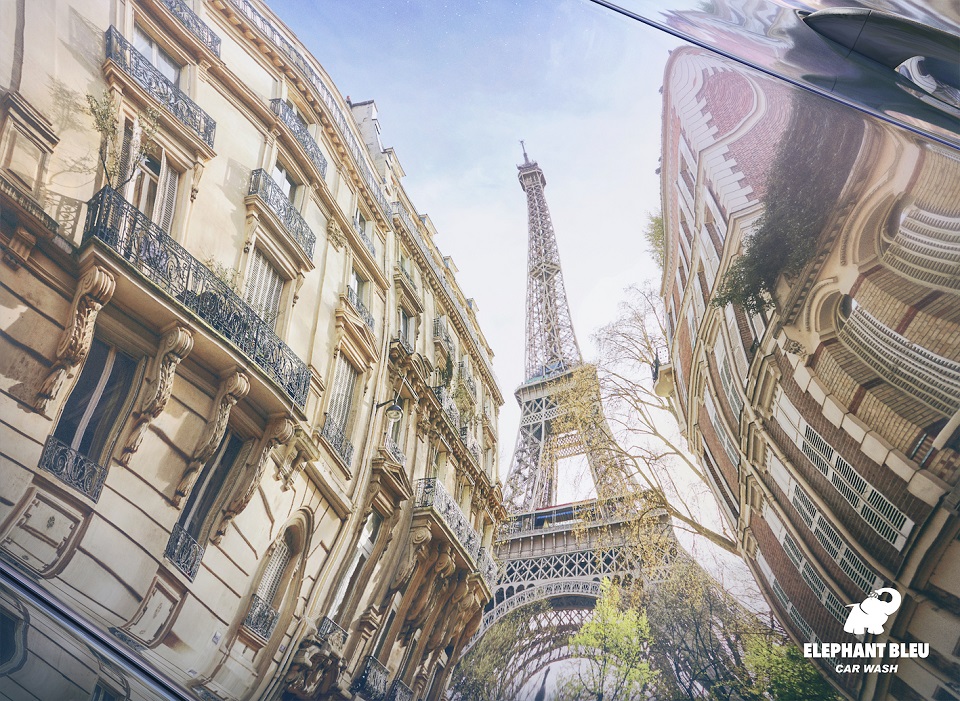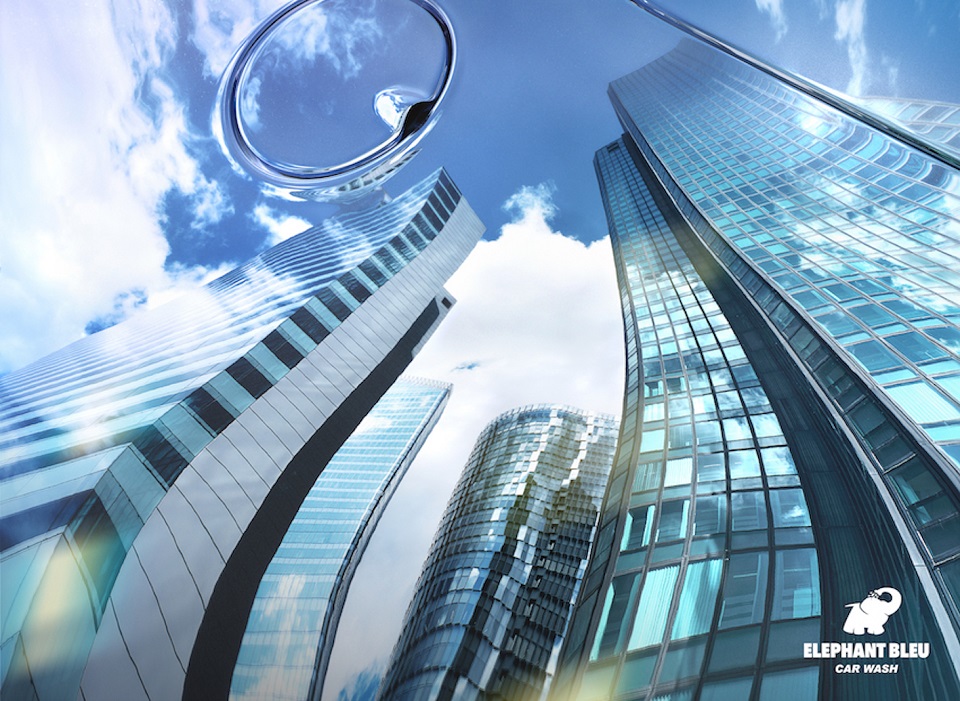 At first glance, people see a twisted version of the Eiffel Tower, a windmill, or of some buildings. But once we look closely at the images, we can find the real explanation behind their deformity as some key elements found within the images lead us to finding the truth. A door handle or a wing mirror are actually clues that reveal that the canvas on which these illustrations are "painted" are actually cars.
"The poster campaign has been constructed with four double-reading visuals: If at first, the eye recognizes a distorted landscape reminiscent of certain Impressionist paintings, then a clue, a car detail (such as a door handle or windscreen wiper) makes it clear that the image is in fact a reflection of the environment on a shiny bodywork. This creative mechanism gives rise to four visuals that are as elegant as they are surprising, highlighting the ultimate result of having your car washed at an Éléphant Bleu center," adds the agency in a press release.
Éléphant Bleu, the leading car wash network in Europe, has its campaign published in the daily press and DOOH on the Imediacenter in-store digital network.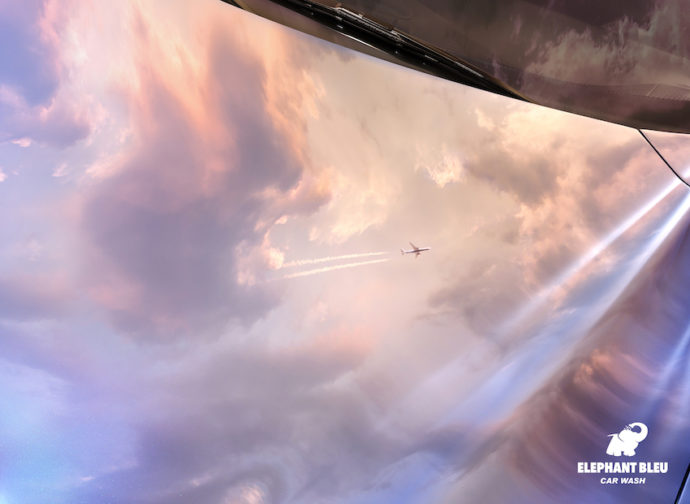 Credits:
Client: Éléphant Bleu
Agency: Serviceplan France
Media Agency: Mediaplus
Creative Director: Daniel Perez
Artistic directors: Aurélien Bigot & Benjamin Le Coz
Artistic director: Tram-Ahn Nguyen
Account Manager: Solen Eckle
Account directors: Stéphane Perrot, Anabelle Cornillon
3D designer: Rodolphe Février