In the search to feed our soul with positive energy and to purify our thoughts, nature is the one we choose to "confess" our stress. An outdoor session helps us recharge our batteries. Being close to nature doesn't always mean going outside. Drawing inspiration from Mother Earth — that source of abundant power and energy — Ertha meticulously works on its botanical infuses with the aim of strengthening the connection between nature and humans.
AG Design Agency, a group of "dreamers, thinkers, designers, writers, and makers who believe that great products can only be made by people who really care," joined the brand in its way to manifest its botanical infusions — for which it uses natural and high-quality ingredients — in a visual way. As such, the Athens-based agency is helping the brand introduce a strong visual language for a new product line of CBD herbal infusions and also to pave Ertha's path into the EU by giving it a strong personality.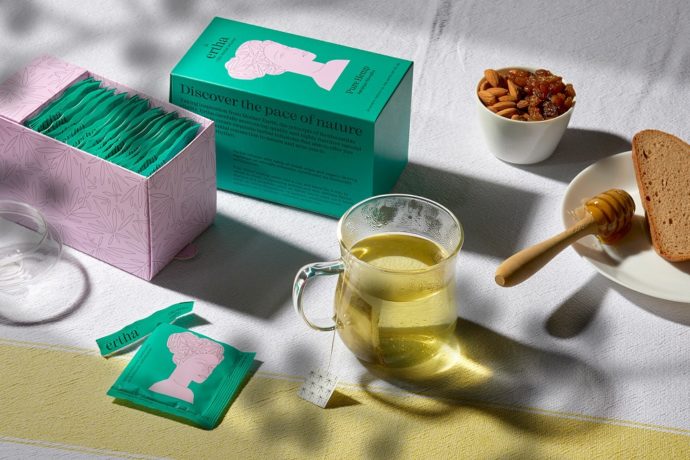 Making the products stand out in a market that's usually described by cannabis leaves and other similar clichés was a challenge. Before embarking on the design process of both the packaging and other communication needs, the creative team studied the name and the visual identity. A woman, called Ertha, is the main character in this story. She keeps her head covered with a scarf that follows a monochrome design which changes depending on the aroma represented.
"Our approach in order to meet the challenge was to give the brand an elegant, bright, and expressive orientation in order to avoid the extreme use of cannabis stereotypes," says the team behind the project.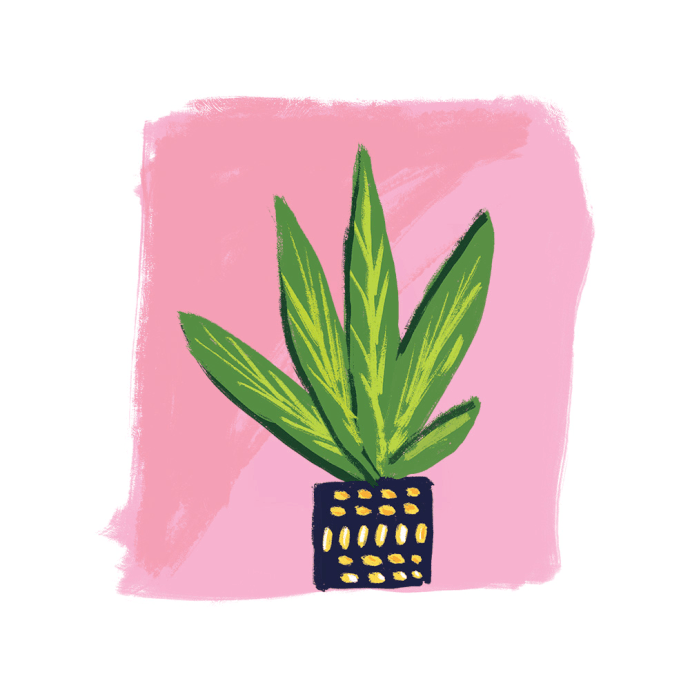 Ertha is a citizen of the world, caring for the environment, according to the agency. Therefore, Ertha's packaging is born from eco-friendly materials, such as uncoated paper and biodegradable tea bags, and a lack of varnished surfaces. Ertha is committed to supporting the planet and chooses to donate annually to NGOs through an initiative called "Ertha for Earth." Simply put, Earth and Ertha work in perfect symbiosis.
Credits:
Client: Ertha
Agency: AG Design Agency
Creative Direction & Design: Alexandros Gavrilakis
Illustration: Panos Nikolakakis
Copy: Olympia Aivazi
Photo: Giorgos Vitsaropoulos