In a bid to combat food waste and continue its mission to become a circular and climate-positive business by 2030, IKEA Canada teamed up with agency Rethink Canada and asked 10 North American chefs to help "assemble" some special dishes following unique recipes. Why unique, might you wonder? Because the ingredients are actually kitchen scraps.
The brand believes that the kitchen is the heart of a home. And rightly so, as this room is where the family gathers to eat, being the place where members create and share moments with each other. Because of how much time we spend here, it shouldn't come as a surprise to hear that it is in the kitchen where the most waste is produced — particularly, food waste.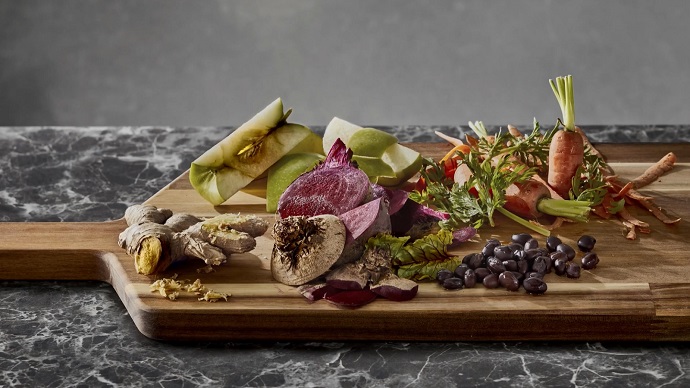 Sadly, the kitchen tends to be a wasteful place, "but it doesn't have to be," says IKEA, which decided to encourage Canadians to live more sustainably at home by cooking following the recipes in the "IKEA ScrapsBook." Johanna Andren, Head of Marketing, IKEA Canada, said: "In Canada, research tells us that almost two-thirds of food scraps that end up as kitchen waste could have been eaten. Seeing how much waste is created in one of the most important rooms in the home, we set out to inspire Canadians by giving food scraps another look and offering new, creative ways to reduce food waste at home."
The cookbook is designed to feature recipes that include ingredients people usually throw away. It includes 50 recipes, showing what amazing dishes we can prepare from the food we normally get rid of. Get inspiration for your daily breakfast, sides, mains, soups, salads, snacks, and desserts from the book which also offers information about the chefs and lists some waste-saving tips.
A limited-edition physical book has been printed for giveaway to IKEA Family members. Those who want to add one more nice, interesting book to their shelves are invited to join the club before April 14 and get a chance to win a hardcover copy, made using sustainable materials and methods. The ScrapsBook is also available online and can be downloaded for free on the brand's website, Apple Books, and Google Play Books.
"Food is valuable and precious. We believe that everyone in the food chain has a role to play in preventing and reducing food waste," said Melissa Barbosa, Sustainability Manager, IKEA Canada. "By providing new solutions and drawing on the passion of our co-workers and customers, we can help tackle Canada's food waste challenge."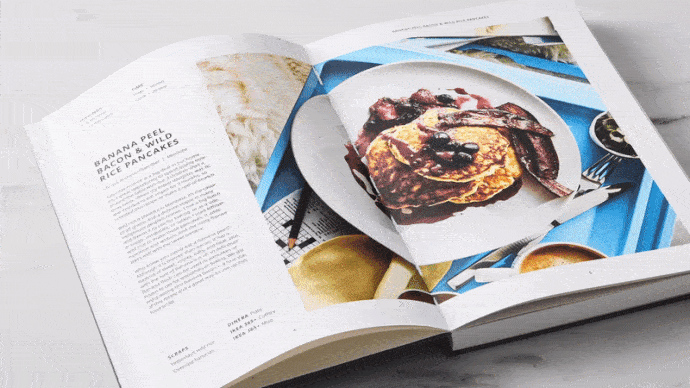 Estimates show that 2.2 million tons of food are wasted in Canada. The brand wants to reduce food waste both at home and also in its restaurants and food services. The company has managed to reduce food waste by 31% across its kitchens nationwide and is on a journey to achieve a 50% reduction in food waste by the end of 2021.
In support of its initiative, IKEA launches #Scrapcooking Sundays, during which contributing chefs will prepare one of their recipes featured in the book on Instagram Live.
Credits:
Client: IKEA Canada
Agency: Rethink Canada