CBD products seem to be almost everywhere lately, becoming one of the most exciting new developments in the health and wellness industry. With lots of benefits associated with CBD, such as easing pain and reducing anxiety, these products are on the rise. Yet, there's a downside to this success: Oversaturation, which makes it difficult for the brands to stand out and make their message heard. Aiming to reinvent the category on such a background, Qualis Standard, one of Nevada's fastest-growing hemp-based CBD manufacturers, reached out for digitally-native branding agency Zero's support to help introduce the launch of its latest brand, Enjjoy.
Qualis saw in Enjjoy a chance to use its considerable capabilities to introduce a direct-to-consumer product at a price no one else can match. Considering the agency's past success in launching outstanding CBD brands, the company trusted the agency to develop a multi-tiered approach to help Enjjoy communicate its mission. With this in mind, the agency delivered not only the designs — branding, packaging, content creation, and website design — but also a full go-to-market strategy.
"We've been able to work with them on everything, from their name to their mascot 'Roy,' to the tone of the visuals, to their approach to e-commerce," explains Zero Studios Creative Director, Chelsea Goldwell. "From the start, it was clear that Qualis Standard trusted the process and our collaboration together, which allowed us to try some really interesting ways of telling their story and injecting some fun into the category."
One of these fun and surprising elements is a compilation of songs titled "Now That's What I Call CBD Volume 10." Developed by the agency and recorded by Justin Krol & Quinn Scharber, the EP includes five mini-tracks, featuring songs that cover topics ranging from educational to absurd. Standouts include "Enjjoy Theme," transporting the listeners on a pleasant audio journey where guitar riffs and lilting harmonies await them whilst the "No, It Won't Get You High" song explains what CBD is about.
"Originally, we were going to put together a list of things people don't know about CBD, as a 'commonly asked questions' resource that would also function as a way to explain Enjjoy's value proposition," says Zero Studios Creative Director, Mark Goldwell. "But eventually, that idea evolved into something more ambitious. We wanted to help people enter Enjjoy's world of CBD — one that's a happy party where everyone's invited — so we decided to make a theme song to ease people into the brand. And then the concept just grew from there."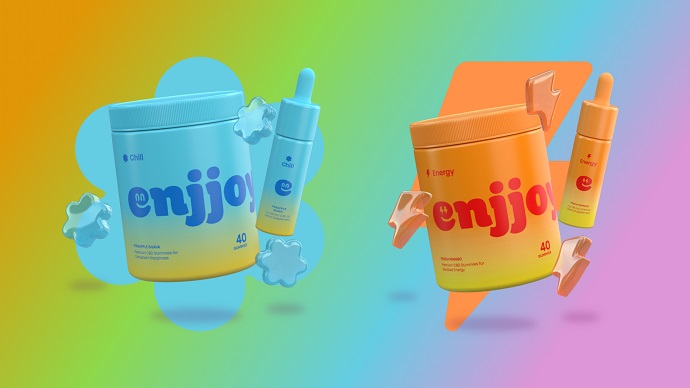 Zero's work for Enjjoy reflects the agency's ability to take a client from an idea all the way to the launch, working closely with designers, stylists, photographers, and musicians throughout the process. "We love building brands that everyone can enjoy," continues Chelsea Goldwell. "This was a brand and project that was close to our hearts, both as believers in the benefits of CBD and the power of a great brand to champion a fun, positive message. When we can work together with a partner who really believes in our expertise and the collaboration we have together, that's when we're able to really make something special. We can't wait for everyone to see, feel, and hear what Enjjoy has to offer."
The highly colored brand identity helps Enjjoy express good vibes and positive energy. So, let the brand's mascot Roy be your guide to a vibrant world, a place that once explored helps you reach a state of pure joy and no worries.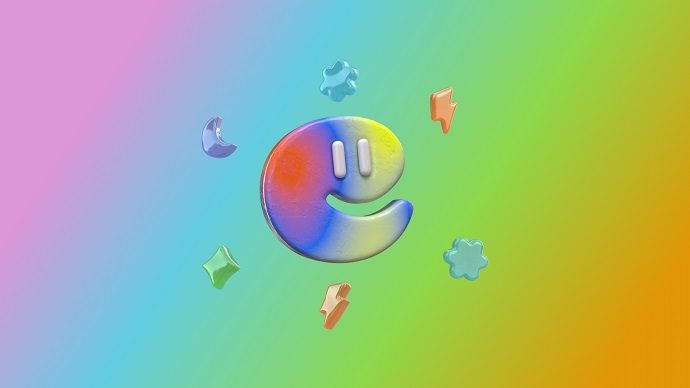 Credits:
Client: Enjjoy
Agency: Zero Studios