Wanting to ensure that everyone has access to superior sweat protection, the Unilever-owned brand Degree Deodorant, also known as Sure, Shield, and Rexona, introduced the world's first adaptive antiperspirant designed with disabled people in mind. The brand strongly believes that "no one should be held back from breaking a sweat and enjoying the transformative benefits of movement," so it partnered with an inclusive team of designers, therapists, engineers, consultants, and people living with disabilities from around the world to build the Degree Inclusive prototype.
Collaborating with award-winning design studio SOUR, the concept was co-developed with agency Wunderman Thompson and their Inclusive Experience Practice, guided by Christina Mallon, Wunderman Thompson's Global Head of Inclusive Design. "As a disabled person, I've experienced first-hand the challenges of living in a world of conventional design, where most products and services are not designed with the disabled community in mind," said Christina Mallon.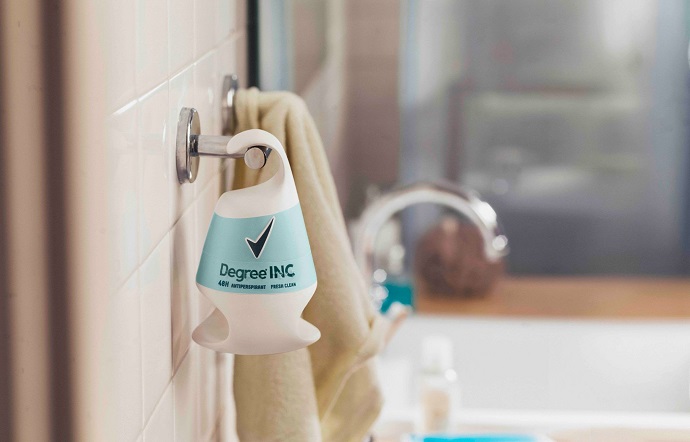 One in four Americans has a disability and even though it is the largest minority community across the globe, products and experiences are not developed taking into account the needs of this community. Regarding the beauty and personal care industry, there is still no suitable deodorant that people with upper limb disabilities can use. An antiperspirant is a product that gives people the confidence to move and, sometimes, disabled people don't move as much as they would like to because there's the fear of sweating.
Twisting a deodorant's cap, turning a stick, and pushing down on an aerosol can are real challenges for people with disabilities. That's why, the brand embarked on a journey to make the deodorant application process more accessible, launching a product with some revolutionary features: The recipient is built with a hook for one-handed usage; users with limited grip and/or visual impairment would find it easier to take the deodorant's cap off thanks to the magnetic closure; it features an enhanced grip placement for easier application for people with limited grip or no arms; there's a larger roll-on applicator so as to cover a larger surface area per swipe; and it is easier to identity thanks to a braille label that has instructions for users with visual impairment.
"Being unable to access a basic utility like deodorant — something most people take for granted — has a huge impact on your ability to move, and therefore your quality of life in general. That's why we're incredibly proud to have partnered with Unilever to create this innovative and life-changing product: The very first deodorant designed by people with disabilities — for people with disabilities. We hope this will inspire more brands to take an inclusive and accessible approach to design," continues Mallon.
The team at Wunderman Thompson Buenos Aires, who came up with the original idea of developing an inclusive antiperspirant, is behind an inspiring campaign that highlights how a simple, everyday product can help change movement for disabled people. Viewers are invited to find more about this via Nicolás and María's stories, showing that there are no limits when it comes to movement.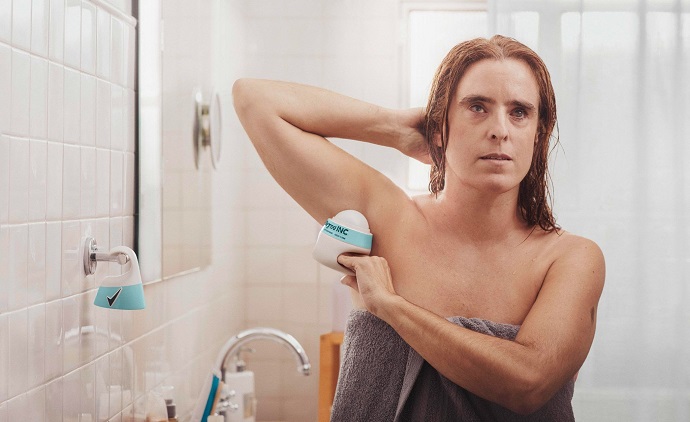 "We are in this industry because we want to make a difference," said Bas Korsten, Global Chief Creative Officer, Wunderman Thompson. "For our clients, for the people they serve. And I don't think I've ever worked on a project that will make more of a difference to more people than this one. It has been such an unforgettable journey with the amazing Degree team, our talented Buenos Aires office, and my incredible colleague Christina Mallon. I hope this is the start of inclusive design thinking at scale. Because inclusive design leads to better design for everyone."
"More than 60 million people in the US live with a disability, yet products and experiences are still not designed with this community in mind. With Degree Inclusive we hope to inspire bold action across the industry to ensure that people with disabilities have an equal playing field," says Kathryn Swallow, Global Degree Brand Vice President.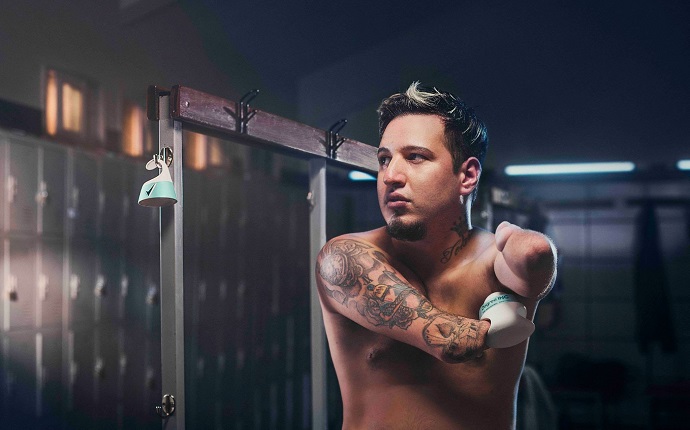 To ensure the effectiveness and accessibility of the prototype beyond the initial team of co-creators with disabilities, the brand launched a beta program to interact and get input from other people living with disabilities. In a partnership with The Chicago Lighthouse, Open Style Lab, and Muscular Dystrophy Association, Degree invited 200 users with disabilities in the US to trial the concept and give their feedback and help improve the innovation for the future commercial launch.
Credits:
Client: Unilever
Product: Degree Inclusive
Global Brand Vice President, Rexona:  Kathryn Swallow
Global Senior Brand Manager, Rexona: Emily Heath
U.S. Senior Marketing Manager, Degree: Chiara Grillo
Global Senior Brand Manager, Rexona: Denise Savoia
Global Assistant Brand Manager, Rexona: Stephanie Bau
U.S. Ass. Brand Manager, Degree: Teri Minogue
Global Ass. Brand Manager, Degree: Edward Jones
Global Brand Director, Rexona:  Lucy Howdle
Global R&D Director, Rexona: Andy Butterworth
Global Senior Technical Manager, Rexona: Laura Hutcheon
Global Senior Consumer Market Insights Manager, Rexona: Alex Harrison
Agency: Wunderman Thompson Buenos Aires
Concept: Wunderman Thompson Buenos Aires
CCOs LATAM: Sebastián Tarazaga /Dany Minaker
CCO Argentina: Natalia Benincasa
CEO: Victoria Cole
Creative Directors: Andrea Ventura / Gastón Cánaves / Agustín Alba / Pablo Maldonado
Head of Art: Fernando Rossini
Integrated Production Leader: Josefina Espil
Production Manager: Mariana Jauregui
Editor/Animator: Leandro Ramírez
Graphic Production Manager: Daniel Gatto
General Account Director: Eliana Kaplan
Account Director: Dana di Lello
Sr. Account Executive: Ramiro Pannunzio
Strategy Lead: Ronny Weter / Aurelia Sisinni
Project Manager: Ana Laura Rodríguez
Head of Social Media: Silvina Coto
Content Strategist: Daniel Alaniz
Community Manager: Vincenzo Mazzei
Creative Operations Leader: Paula Akel
Wunderman Thompson Global credits
Global CCOS: Bas Korsten / Daniel Bonner
Global Lead inclusive Design: Christina Mallon
Global Client Lead Unilever: Inge Selawry
Global Planning Lead: Nicky Buss
Global Project Management: Bart Etcheverry
Director of Global Creative Operations: Nora Farley
PR Director: Jessica Hartley
Product credits
Product Design: SOUR Studio
Occupational Therapist: Michael Tranquilli
Disabled co-collaborators US: Keah Brown /Keisha Greaves /Natalie Trevonne/Lissa Loe
Disabled co-collaborators Argentina: Lidia Beatriz Peyronnet/Andrea López de Mora /
Mercedes Monjaime/Cecilia Rizzo
Creative Collaborators: Santiago Estevez/Nicolás Trapanese
PR Agency credits
Unilever PR Agency: Edelman
Vice President David Brigandi
Senior Vice President Sharelyn Devonish
Senior Account Supervisor, brand: Jill Condulis
Account Executive: Caitlin Gronski
Film production credits
Production Company: LaDoble
Director: Martin Donozo
CEO: José Arnal
Executive Producer: Agustín Gutierrez
Producer: Marco Pilosio
Director of Photography:  Sebastian Cantillo
Post Production: Luis Staffolani
Sound post production: Porta Studio
Music: Perra Santa