American singer Miley Cyrus strongly believes that each of us has our own layers. Whether it's "complex" or a "mosaic piece," reality is that we are different and that our life experiences or of those around us impact who we are as individuals. Trying to understand others is what makes us "the kind of piece of art that is you," she says in a Q&A session. To underline that "Pleasure Has More Than One Layer," Miley joined forces with the Magnum Ice Cream for a global campaign that engages the public into a one-of-a-kind virtual experience.
Working with a brand that's empowering authenticity and that is in line with her philosophy of supporting people to be who they really are, Miley's mission is to encourage each of us to embrace our layers and express ourselves. To show that there is more than one layer of pleasure, the artist invites us to her first 8D sound performance, coming June 10.
The live performance is part of the "Miley In Layers" campaign made with the help of LOLA MullenLowe Madrid and MullenLowe Profero, alongside IPG agencies GOLIN and ITB Worldwide. Set on the virtual scene of Miley's YouTube channel and also available for streaming on the Magnum Instagram channel, the concert uses 8D sound technology. Played through headphones, fans will get the feeling that they are in the same room with the artist.
"This year, we brought creativity and innovation together seamlessly. Pairing Magnum's most decadent ice cream with one of the most iconic pop artists ever, in a live stream with 8D sound technology, was a challenge, but the result is one of the most innovative digital experiences we've created for the brand," says Tomás Ostiglia, Executive Creative Director, LOLA MullenLowe Madrid.
MullenLowe Profero supervised the digital experience, allowing fans to interact with Miley's performance in a unique and original way. In addition to enabling the public to participate in the virtual concert, a lip-sync challenge is introduced, developed in partnership with Google and Bit.Studio, allowing fans to sync with the artist's exclusive track and then receive the results based on their performance. The public can then share a gif to their social media channels.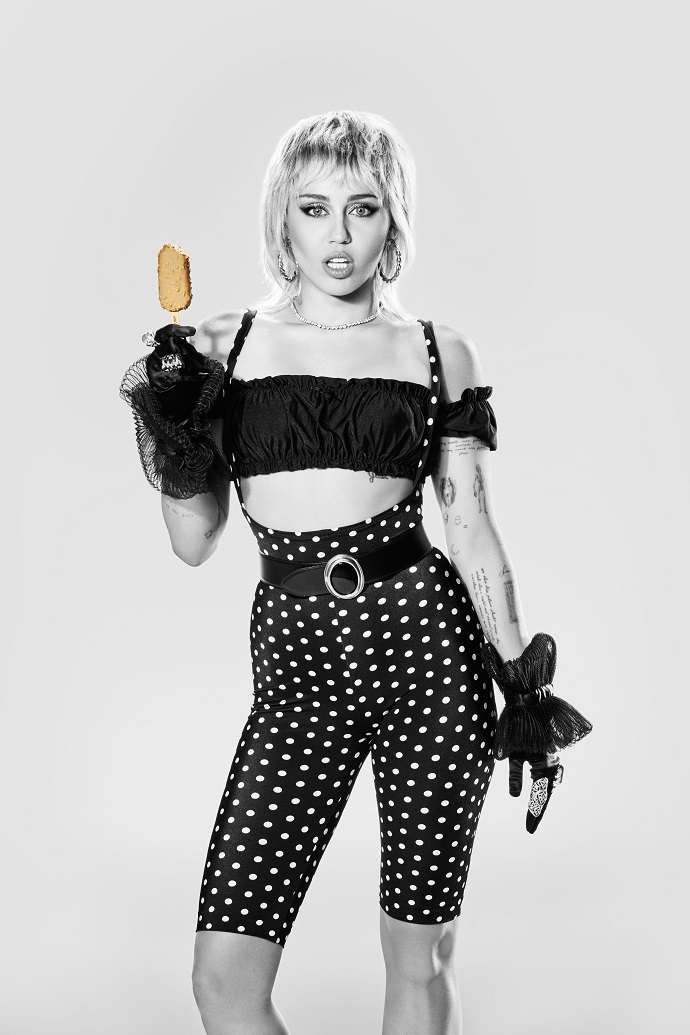 The global customer experience agency also created the campaign's website, a series of CRM emails to engage the audience before and after Miley's performance, as well as allowing participants to receive a personalized voice message from the singer via Whatsapp. Rachel Wells, Executive Creative Director at MullenLowe Profero, said: "Working with our partners Google and Bit.Studio, we have been able to develop an engaging and interactive brand experience across social, video, web, and CRM."
"Our long-standing relationship with Magnum has seen us push the digital boundaries year in, year out. This year has been our biggest test yet with an innovation-led, digital-only campaign featuring multi-Platinum selling recording artist, songwriter, and trailblazer Miley Cyrus," Wells explains.
Sophia Boudjemaa, Executive Director at GOLIN, continues: "We are proud to have partnered a series of industry trailblazers across fashion, film, art, and music to deliver Magnum's point of view on pleasure, globally, for more than a decade. It has always been our collective ambition to communicate the brand's ethos in a way that is authentic and credible but also fun and aspirational. The past 18 months has changed the way consumers engage with brand comms and we are incredibly proud of how we have collaborated with our IPG partners to deliver a campaign that is a first of its kind for Magnum."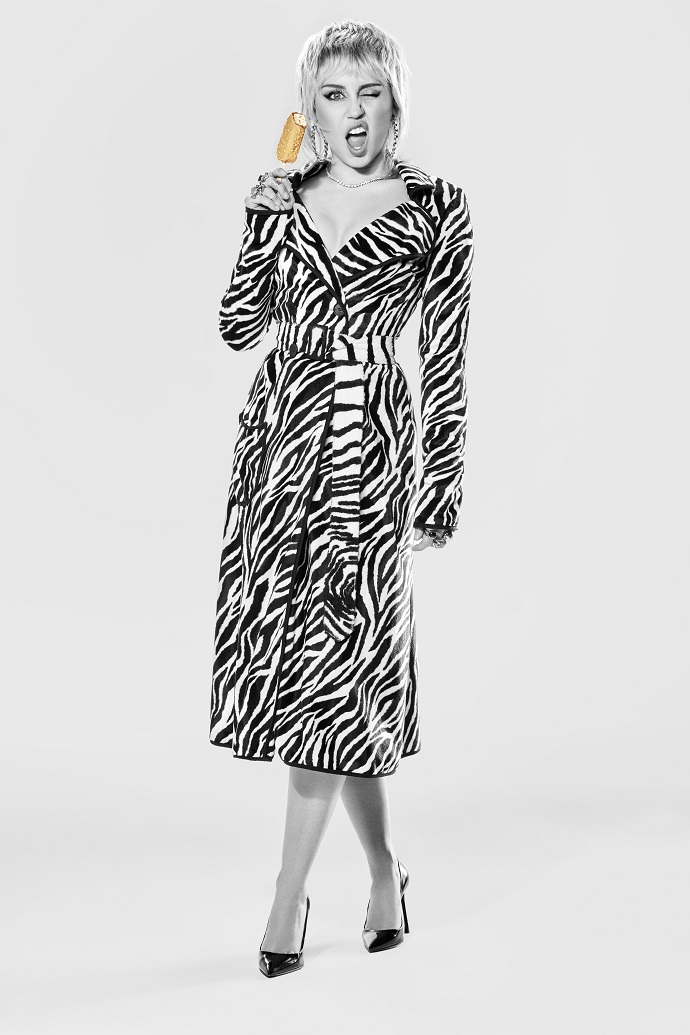 The Miley x Magnum concert will see the singer performing some of the biggest hits from her latest album "Plastic Hearts." In addition, fans will hear her play an exclusive cover of "Midas Touch" by Midnight Star but re-mastered as "Miley's Touch."
Expressing her thoughts about the initiative, Miley said: "The greatest super-power we have is our individuality. As I've evolved as an artist, I've been able to explore the different layers of who I am and what brings me pleasure — whether I'm writing, in the studio, performing on stage for thousands of fans, or wearing something that makes me feel empowered. My biggest pleasure in life is music and I'm so excited to be performing in 8D for you all. I hope this campaign with Magnum ice cream inspires everyone to embrace their own layers and proudly go after whatever it is that brings them pleasure."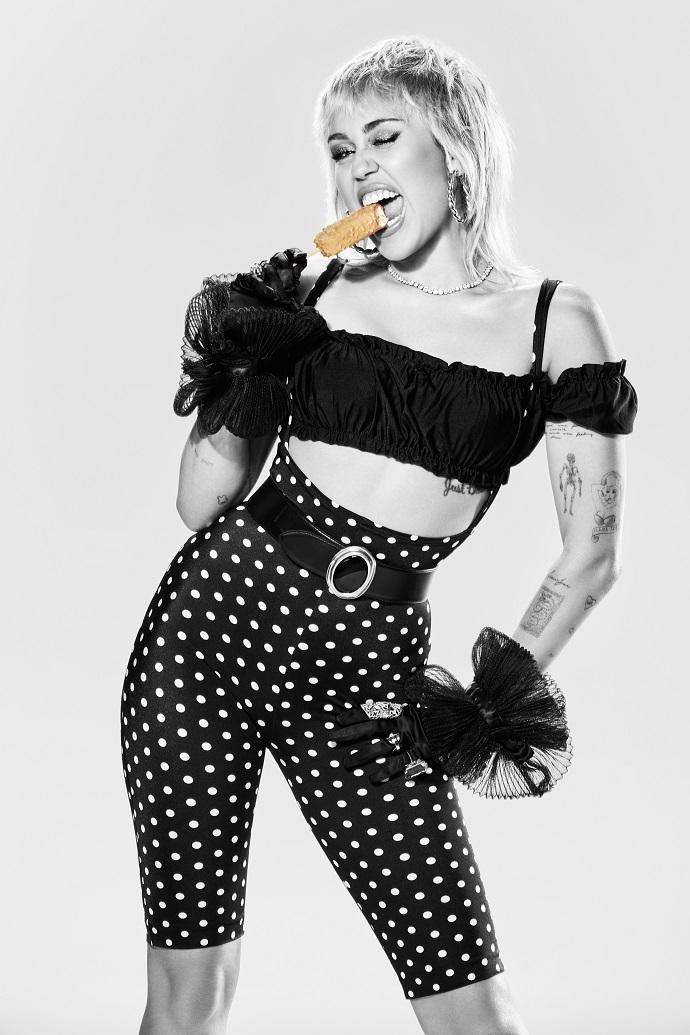 The singer says that her partnership with the brand has really inspired her, confessing that she loves the fact that when "Magnum thinks of layers they think of [her]," which makes her proud of who she is.
The "Miley In Layers" performance will stream on YouTube on June 10 at 7.30pm BST. So, are you ready for the concert? Don't forget to grab your headphones — or order the limited-edition Magnum headphones — and some ice cream, and immerse yourselves in the 8D performance.
The campaign that aims to inspire people around the globe to #ShowYourLayers is accompanied by black-and-white photography, for which the brand and Miley collaborated with fashion photographer and director Vijat Mohindra. An exclusive preview of the concert is also available and you can watch it below.
Credits:
Client: Magnum Ice Cream
Global Brand Vice President, Magnum: Julien Barraux
Global Brand Director, Magnum: Ben Curtis
Global Brand Manager, Magnum: Tugce Aksoy
Global Assistant Brand Manager, Magnum: Rosie Festus
Global Digital Experience Lead, Magnum: Sara Paixão
Creative Agency: LOLA MullenLowe
Executive Creative Director: Tomás Ostiglia
Managing Director: Tom Elliston
Creative Directors: Kevin Cabuli, Jorge Zacher
Supervisores Creativos: Manu Castillo, Enrique Torguet
Designer and Art Director: Yan Graller de Oliveira
Copywriter: Kiki Holshuijsen
Global Account Directors: Flora Bell, Oscar Fernandez-Baca
Account Supervisor: Mar Roig
Head of Production: Felipe Calviño
Production Company: The Good Company
Executive Producer: Brian Welsh
Director: Vijat Mohindra
Editor: Vijat Mohindra / Manuel Dondas
Post Production: Serena
Music partner: Big Sync
Music Supervision: Andrew Stafford & Philip Lawlor
Photographer: Vijat Mohindra
Photography agent: Pam Katz/Geoff Katz for CPi
Digital Transformation Agency: MullenLowe Profero (part of MullenLowe Group UK)
Executive Creative Director: Rachel Wells
Group Account Director: Lucy Hollingsworth
Account Director: Ben Selby
Account Manager: Jessica Parish
Account Manager: Lucy Coleman
Strategy Director: Rowan Kisby
Art Director: Ellie McCulloch
Lead Copywriter: Helen Sharp
Senior Copywriter: Karen Munnis
Senior UX Designer: Florence Opara
Lead UX Designer: Jessi Talbaba
Designer: James Ring
Designer: Emrah Onal
Designer: David Nwokedi
Senior Project Manager: Gwen Penverne
Head of Digital Production: Karen Franklyn
Global PR Agency: GOLIN
Executive Director, SVP: Sophia Boudjemaa
Senior Manager: Bayley Kite
Talent Agency: ITB Worldwide
Senior Account Manager: Georgia Iliff
Senior Account Director: Jan Taubert
Media Agency: Mindshare