There's no such thing as boys are more interested in sports than girls. This is a myth, as there are no studies to prove this. A lack of encouragement, opportunities, or costs are some of the factors that contribute to girls dropping out of sports at an alarming rate compared to boys: A study by Canadian Women & Sport in partnership with Canadian Tire Jumpstart Charities discovered that one in three girls drops out of sports during teen years while only one in ten boys does the same.
Women represent 40% of the world's athletes, yet they receive only 4% of sports media coverage. "Girls deserve all the hype boys get," says creative agency Sid Lee in a campaign for Tennis Canada. The initiative, a partnership between the national sports association and the National Bank of Canada, is set to keep girls in the game. The partners' ambitious mission is to encourage them to imagine a future in tennis, having as inspiring model US and Canadian Open Champ Bianca Andreescu.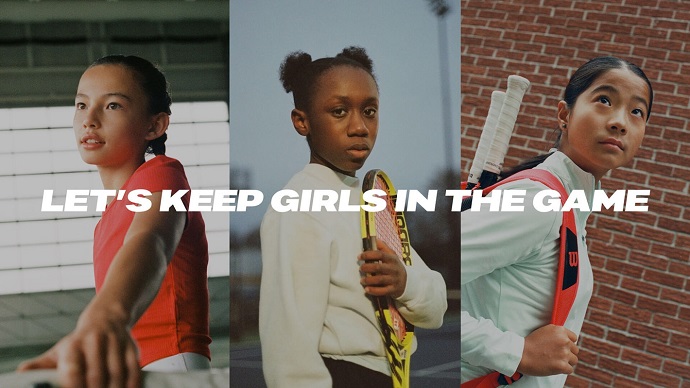 The "Girls. Set. Match." campaign features a 30-second-long video where viewers are invited to see Andreescu in her moments of victory, while not avoiding the athlete's flickers of imperfection: Those times when she falls to the court floor, expressing her negative emotions openly. The public learns that girls need to see more than just winning, to learn that failure is part of the whole experience, but also that it is normal to express their emotions on the court. Three other young girls appear in the spot, all competitive tennis players, replicating the Canadian tennis player's moves.
"Men's tennis content is twice as likely to refer to 'battle' terminology, 70% more likely to mention a player's physical prowess, and 50% more likely to mentioned the term G.O.A.T. (greatest of all time)," said Isabelle Allard, Creative Director at Sid Lee. "But what if we told these young women just how strong and capable they are by using the same language we usually use for boys? That's something that Tennis Canada, National Bank, and Sid Lee really wanted to explore as part of the creative process."
"We celebrate Tennis Canada for its commitment to showcasing the power and success of women and girls in tennis through the 'Girls. Set. Match.' campaign," said Allison Sandmeyer-Graves, CEO, Canadian Women & Sport, an important partner of Tennis Canada's. "We are proud to be working with Tennis Canada to help them bring their vision for gender equality in tennis to life. This campaign will be particularly meaningful within the context of Tennis Canada's multi-year gender equality strategy, which we are confident will contribute significantly to the long-term growth and development of the sport in Canada."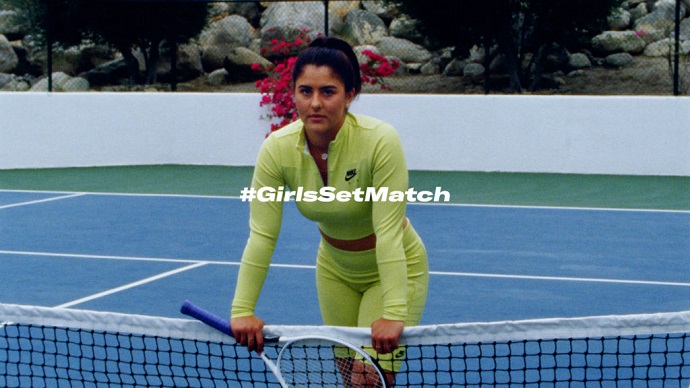 The campaign marks the start of Tennis Canada and the National Bank's program of trying to bring gender equality to tennis. The strategy, stretching for the next ten years, will create new opportunities for girls and women in tennis, inspiring them to pick up a racquet and keep playing. This way, they will get to experience the many benefits they can unlock through the power of sports.
Aside from staring in the #GirlsSetMatch campaign, Andreescu has also been named the program's first honorary Ambassador. "It is a true honor to be named the inaugural Ambassador of this program. I hope that through this work, we can inspire more women and girls to play tennis, lead a healthy lifestyle, and even pursue a future in the sport, whether that be on the court or off it," the athlete said.
According to the agency, more and more sports brands are giving women athletes the attention they deserve. Some of the companies that Sid Lee had a chance to work with are The North Face, delivering the "Move Mountains" campaign, celebrating women in extreme outdoor sports, and Canada Basketball, joining the fight for equity in women's basketball with the "Mad Love" initiative.
Credits:
Client: Tennis Canada // National Bank of Canada
Agency: Sid Lee