For Pride Month, Harry's launched the limited-edition "Shave with Pride Set," which, according to the men's care brand, "this year, is prouder than ever." As part of a new collaboration, "Never Been Prouder," the company commissioned talented artist Zipeng Zhu to design the box of the shaving kit, celebrating the LGBTQAI+ community and their voices.
"More than a boxset or a campaign, Harry's Prouder Than Ever creates an atmosphere in which we can celebrate the beautiful differences of the LGBTQIA+ community, and how those differences unite us," says the artist.
A bottle of foaming shave gel, three German-engineered blade cartridges, and a travel blade cover reveal themselves within a yellow inner box. The pièce de résistance, a shiny razor, can also be found in the center of the casing. It is carefully packed in a brightly colored case that seems to have been borrowed its looks from the razor and its iridescent handle, a unique design that's "a true positive reflection of Pride."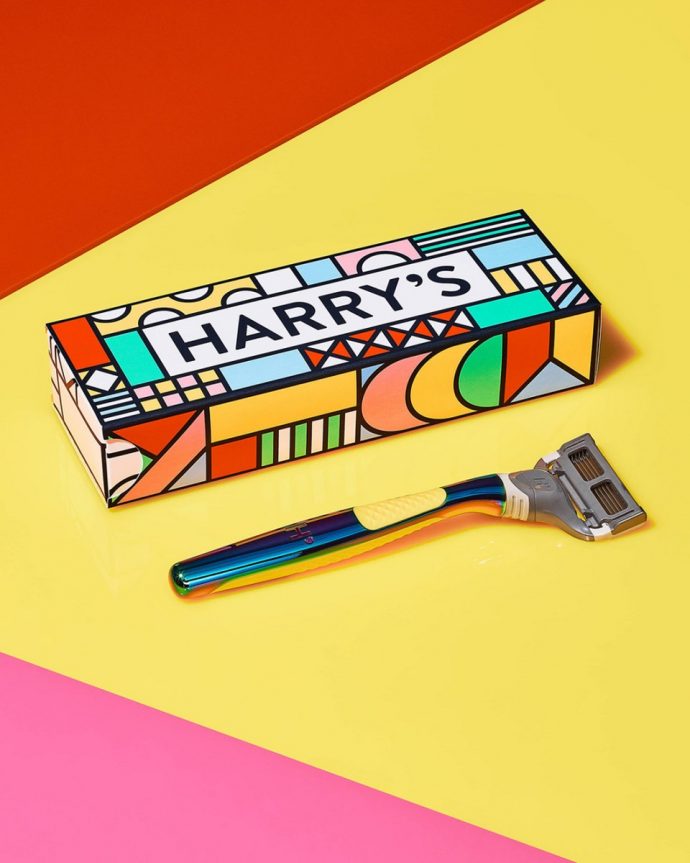 All wrapped up in a packaging that features fabulous illustrations, the outer box is proudly decorated with geometric patterns. Thick lines drawn in black delimit the shapes from each other, making the colors following the rainbow palette that fill each structure to be strongly visible.
Onto the box, various words that describe this community are printed such as "unity," "vivacious," "courage," or "bold" for which Zhu used a writing style in which each letter carries a weight, width, and own inclination. "The box is covered in typography that represents all the people in our beautifully diverse and colorful community with my dazzling pattern," says the artist "who wants to make every day a razzle-dazzle musical."
"As an artist, I create things that are meaningful, impactful, and that generate the right energy for the right situations. As a queer Asian man, I feel we are extremely underrepresented in the community. I am also an immigrant and freedom of speech is something that I latch onto — I am a visual communicator," explains Zhu.
The Chinese-born art director, illustrator, designer, and animator, who runs his own creative practice Dazzle Studio and gift shop Dazzle Supply, has also collaborated with Harry's on pride merch which includes mugs, tote bags, hats, and fanny packs.
The two also worked together to develop the Stride with Pride site, a web platform that communicates and strengthens Harry's commitment to supporting the LGBTQ + community. The stories of the artist Madam Adrienne Muse and the author Jamie Windust are hosted here, enabling the audience to hear about the places that helped shape them.
As with every year, the brand will direct 100% of the profits from the sales of this shaving kit to The Trevor Project in the US and £10 from every set and razor purchased will go to The Albert Kennedy Trust (akt) in the UK.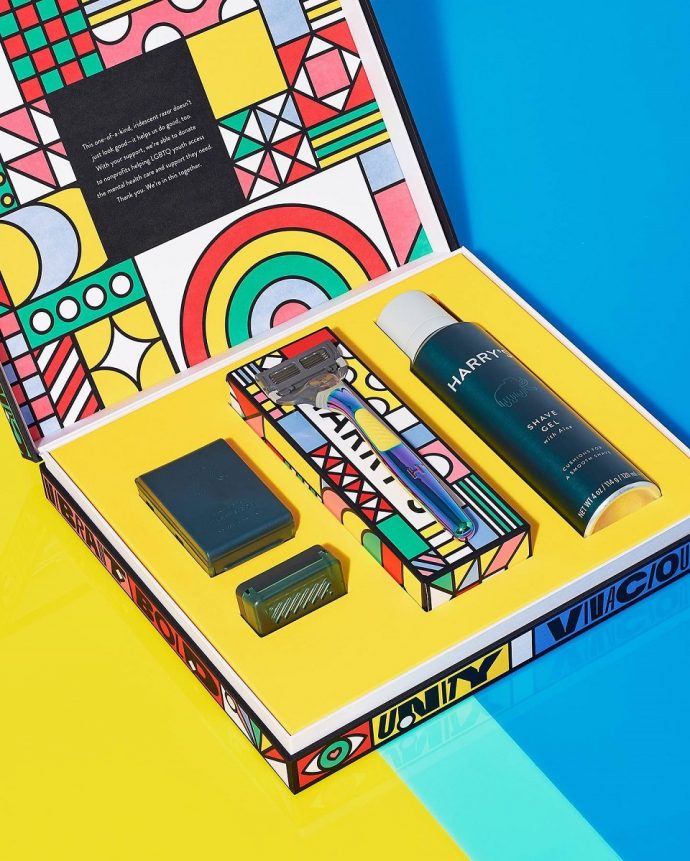 Credits:
Client: Harry's
Designer: Zipeng Zhu