"Live Well for Less" was Sainsbury's motto for ten years. Now, with a new brand commitment in the spotlight, the brand is unveiling a slogan: Wanting to make healthy and sustainable meals accessible to everyone, Sainsbury's embarked on a journey of "Helping Everyone Eat Better." Its effort to help both the people and the planet "One Plate at a Time" is supported by a campaign created with the help of Wieden+Kennedy London, featuring a one-minute-long TVC voiced by Stephen Fry.
The brand's commitment, which is in line with the government's Eatwell Guide, comes as only a quarter of Britons consume five pieces of fruit or vegetables a day, with many families relying on just six go-to recipes. With this campaign, Sainsbury's hopes to inspire customers to make more sustainable choices and try recipes based on more fruit and vegetables over the summer.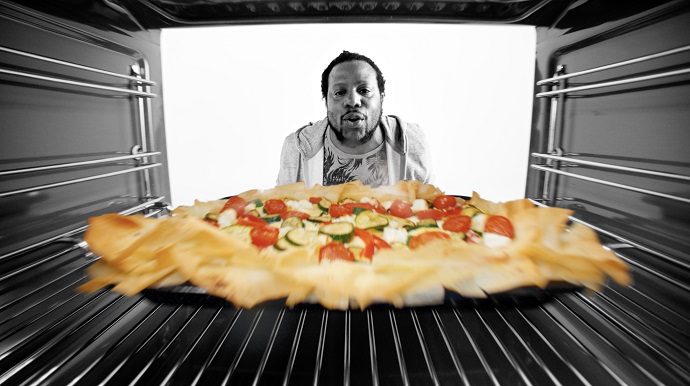 Mark Given, Chief Marketing Officer, Sainsbury's, said: "At Sainsbury's, we believe everyone should have access to food that is better for them and the planet. As a supermarket serving communities across the country, working with a global supply base, we recognize that we have a responsibility and a once-in-a-lifetime opportunity, to help drive lasting change. With our new commitment, we want to help our customers make healthier and more sustainable food choices. From providing new, healthy recipes and offering incentives for eating more fruit and veg, we can't wait to bring the nation on this journey with us."
The retailer's brand commitment is built on Sainsbury's strong visual branding and features a video in which the English comedian addresses the nation, inviting them to eat like "the world depends on it. One plate at a time." Directed by Filip Nilsson and produced by Object & Animal, the short film's opening shots make the audience think that what lies before their eyes are a series of captivating images of the Earth taken from the sky. When "zooming out," the public discovers that the shots are, in fact, images of healthy meals people are cooking, an excellent option that helps improve their health and contributes to reducing their impact on the environment.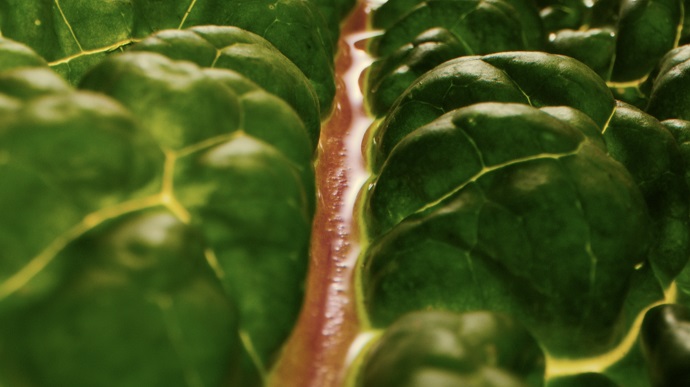 Darren Simpson, Creative Director, Wieden+Kennedy London, explained: "Sainsbury's came to us with a new commitment that would reconnect them to the power and impact of food, and give them a clear direction for the future. Helping everyone eat better, is a brand commitment to make a difference. The new 'One Plate at a Time' campaign aims to empower customers to make a positive change for their own health and for the planet too."
"Working with Sainsbury's we've evolved the brand to have more of a point of view on their products, on the planet, and on the health of their customers. Together we've got to a place where we've retained the strong visual brand but moved it into a place where Sainsbury's voice stands out across all channels. It feels good to be playing our part in helping our clients make a positive impact on customers' lives," Simpson added.
The global food system is responsible for an estimated 20-30% of total greenhouse gas emissions with research showing that if the nation switches from the current UK average diet to one that is in line with the Eatwell Guide could help deliver reductions in greenhouse gases of around 30%.
For more than 150 years, the retailer has been offering quality food at affordable prices. Its new commitment highlights how healthy food can be a delicious way to show people's care for their health condition and the environment.
The brand has made a pledge to reach Net Zero by 2040 in its own operations, aiming to develop and deliver sustainable recipes for all. Moreover, Sainsbury's has been announced as the Principal Supermarket Partner for the UN's international climate change conference, COP26, taking place in Glasgow in November.
The film runs until 12th July and is supported across print, social, OOH, digital, VOD, and radio. Now that you know that more fruit and veggies a day help keep the doctor and environmental issues away, what do you have in mind for dinner?
Credits:
Client: Sainsbury's
Chief Executive Officer: Simon Roberts
Chief Marketing Officer: Mark Given
Senior Campaign Manager: Emma Bisely
Campaign Manager: Hannah Taylor
Campaign Executive: Rebecca Kent
Agency: Wieden+Kennedy London
Creative Director: Darren Simpson
Senior Creatives: Freddy Taylor and Philippa Beaumont
Executive Creative Directors: Iain Tait and Tony Davidson
Group Account Director: Katherine Thomson
Account Director: Ollie Pym
Account Manager: Eldar Chen
Account Manager: Johno Fagan
Chief Strategy Officer: Dan Hill
Planning Director: Georgia Challis
Planner: Rory Foster
Comms Planning Director: Martin Bassot
TV Producer: Richard Adkins
Creative Producer: Rebecca Herbert
Project Director: Mark D'Abreo
Design Director: Karen Jane
Design Director: Ryan Teixeira
Lead Designer: Phil Rosieur
Designer: Jon Barnett
Studio: Zee Kerry & Dave Brodie
Business Affairs: Alex Coomer & Jo Woodford
Production Company: Object & Animal
Director: Filip Nilsson
Executive Producer / Managing Director: Dom Thomas, Morgan Clement & Laura Hegarty
Production Company Producer: Malachy McAnenny
Production Manager: Michael Choudhury
Production Assistant: Portia Abatan
Director of Photography: Stephen Keith-Roach
Food Stylist: Tanya Sadourian
Production Designer: Lou Corcoran
Costume Stylist: Florence Jones
Editorial Company: WGT Artists + Mgmt
Editor: Andreas Arvidsson
Editor's Agent: Sofia Misgena
Editorial Company: Tint Post
VFX Company: Untold Studios
VFX Executive Producer: Tomek Zietkiewicz
VFX Producer: Nathan Hoad
VFX Creative Director: Ben Cronin
VFX 2D Lead: Bruno Fukumothi
VFX Artists: Vanessa duQuesnay, David Ince, Marko Perendija, Nicolas Gresland, Jack Harris, Ash Tilley, Răzvan, Teodor Cristea, Mathilde Dallamaggiore, Adam Leary, James Primhak
Colourist: Alex Gregory @ The Mill
Sound Company: 750mph
Sound Designer: Sam Ashwell, Marcin Pawlik, Jake Ashwell
Sound Producer: Martin Critchley
Music Company: Mr Pape
Music Supervisor / Producer: Paul Brown
Food Photography
Photographer Agent: Mini Title
Food Photographer: Bobby Doherty
Food Photographers Agent Producer: John Haywood
Food Stylist: Claartje Lindhout
Food Stylist Agent: Renda van der Burg @ fotoformation.com
People / Food Icon Photography
People Photographer: Nadia Correia
Food Icon Photographer: Frankie Turner
Production Company: Wrack
Head of In-House Production: Ardith Birchall
Producer: Rowland Kimber
Post Production:
Retouching: Stanleys Post