With trips canceled during the pandemic, we unintentionally neglected one of our most trusted companions we had while on holidays, storing it in a closet and leaving it there. Perfect to pack the stuff we need for when we travel, the unused suitcase has a lot to unpack now. And in a recent spot signed by the Battery agency for the Royal Bank of Canada and its travel rewards credit card, Avion, tourists get to find out what the suitcase did while being temporarily on a break.
The "Forgotten Suitcase" is a 30-second-long ad directed by Finn O'Hara of Holiday Films, Toronto, in which a small dose of humor is used to describe a suitcase and how the pandemic pushed it to live in a closet for the past 16 months. The amusing spot was developed to celebrate the fact that Canadians can travel again and book their flights with the RBC Avion card.
The out-of-use luggage is presented in a dimly lit closet while a voiceover describes the suitcase feeling blue (literally!). Complaining about the past months, the luggage recalls with melancholy the days when it rolled down the streets of Paris or when it saw Florida from the top of a tiny car. And when nothing seems to be able to lift its spirits, lights flood the room where it is stored and a woman grabs it by the handle, signaling that the luggage's retirement days are over. "Let's get ready to travel again," the narrator enthusiastically announces.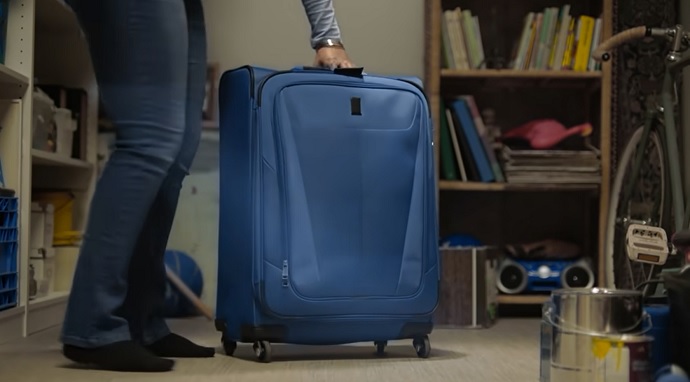 This isn't the first time the agency which creates "advertising that stands out for its entertainment value" has collaborated with RBC. Previous work saw the agency having delivered multiple TV and digital initiatives across Canada and the US, including bringing RBC's Future Launch program to life via the "Dear Future" campaign — an initiative through which the RBC prepares the next generation for the fast-changing world of work.
Also, Battery marked its debut for RBC's Golf Division with a campaign featuring American professional golfer Dustin Johnson, drawing connections between RBC and the 24-time PGA Tour winner in order to express how the wealth-management business of the financial services company attracts similarly high-achieving and competitive people.
The recent campaign aired on Canadian TV during the first week of the Olympic Games, bringing the emotions of joy and adventure that embrace us knowing that we are able to travel again into the spotlight, showcasing Avion as a reliable partner when booking on any airline, any flight, any time. So, are you ready to quench your wanderlust?
Credits:
Client: RBC
Vice President: Jennifer Howard
Sr. Director, Marketing: Kristel Chalmers
Sr. Manager, Marketing: Alene Van Der Hoop
Manager, Marketing: Aparajita Kaicker
Agency: Battery
CEO: Anson Sowby
CCO: Phil Khosid
Partner/Head of Brand Management: Mike Parseghian
Head of Strategy: Sean McNamara
Creative Director/Writer: Joe Sgro
Creative Director/Art Director: Andy Lam
Executive Producer: Stan Hill
Jr. Producer: Jacky Norris
Nimble Content
Executive Producer: Michael Corbiere
Director: Finn O'Hara
Line Producer: Hayley Taylor
Recess Post
Executive Producer: Connie Dercho
Editor: Mark Hajek