Whether we like it or not, first impressions matter. The way you look and behave when you first meet someone can make a difference, setting the tone for your future opportunities. The same formula applies to product packaging as well, an important factor that can influence a consumer's decision. In fact, it only takes about seven seconds for a potential buyer to make an impression about a product. But, if you're having a good hair day and you are confident in your forces, the chances of your product grabbing people's attention are probably much higher.
Coincidently — or not — during our weekly #ThrowBrandThrusday column, we are bringing to your attention Russian artist Nikita Konkin's packaging design project: Good Hair Day Pasta, an interesting design concept in which he completely reimagined pasta, reinterpreting different shapes of the noodles as fabulous hairstyles.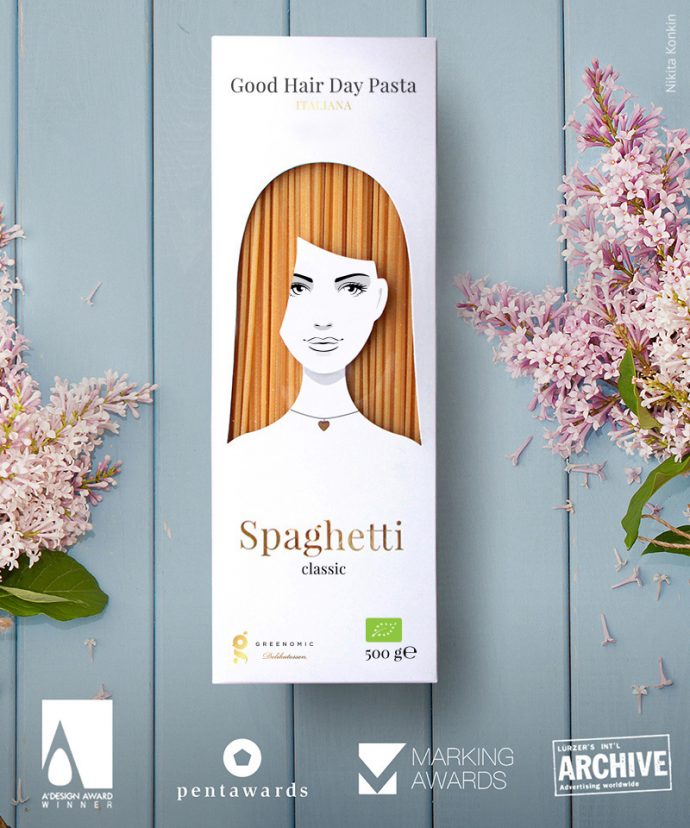 "I use the strands and shapes of pasta to create an interesting series of packaging that capture attention on the shelves. It emphasizes the high-quality & naturalness of pasta. And of course, it should bring good mood for people with good taste," said the artist.
Made when Konkin was "in love and perhaps this influenced [him], though it could be just a coincidence," he confesses, the white boxes are assembled from paper and transparent plastic. The face of a female figure is carefully outlined onto the surface of the box. Her face is nicely framed by different types of noodles, imitating classy hairstyles and which are visible through cut-outs. The spaghetti type is turned into straight hair, fettuccine is great to create a voluminous hairstyle, and cavatappi is just perfect to illustrate curly hair.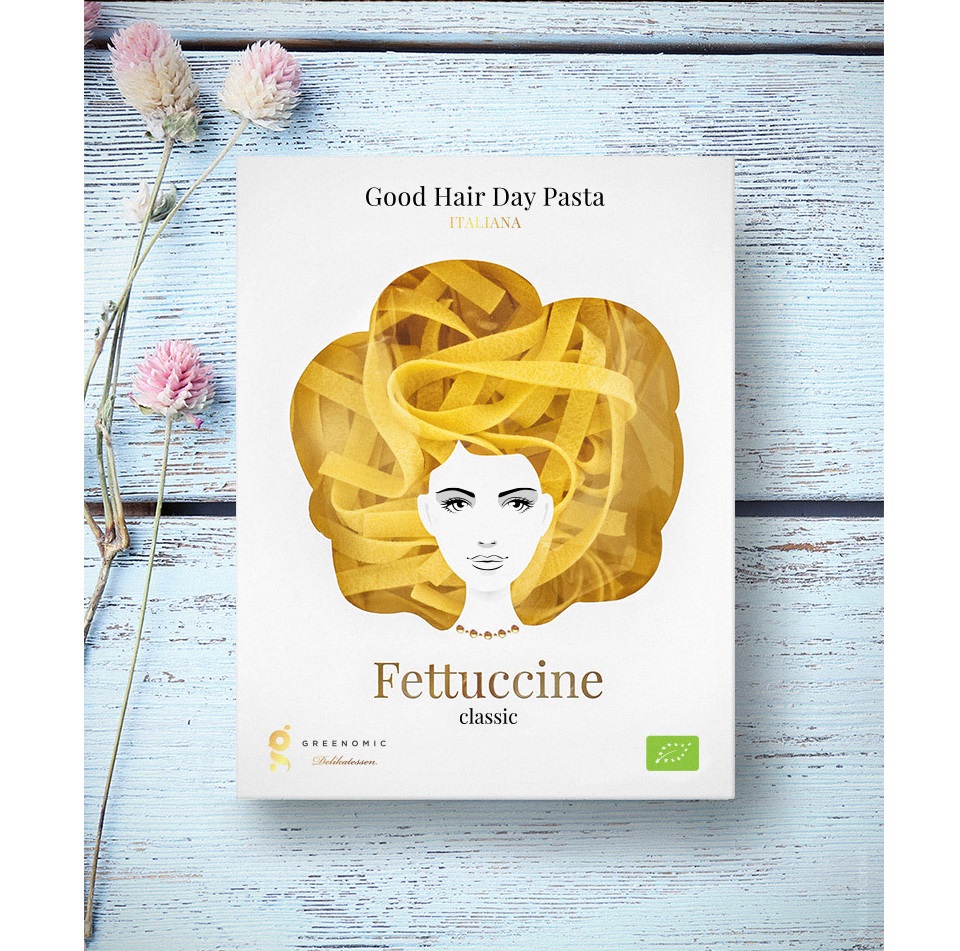 While the plastic-made windows offer consumers a chance to see the content of the boxes, it makes the recycling process more difficult. Yet, we can't help but admit that its design is eye-catching and consumers who find it ingenious can find other creative ways to give it a new meaning and, why not, turn the packaging of the pasta into a beautiful collection. German company Greenomic Delikatessen purchased the project, launching the Good Hair Day Pasta product line.
The artist surely had a good hair day(s) with this project. The packaging design brought Konkin numerous prestigious awards, including Gold at A' Design Award & Competition in 2017 and Silver at Pentawards in 2016.
Credits:
Client: Greenomic Delikatessen
Design: Nikita Konkin