Traveling from one point to another is easier these days, especially thanks to navigation apps, which usually suggest us the fastest or the shortest routes. Yet, the results these apps offer are not always in line with what our minds want. Fortunately, there's a navigation system that instead of listing shortcuts surprises travelers with the most beautiful routes.
During this week's #ThrowBrandThursday, you are about to travel — well, at least digitally — around UNESCO's Jeju Island thanks to Cheil Worldwide's "Slow Road" campaign, a navigation map designed to offer the most beautiful route to travelers visiting the South Korean island. Commissioned by the Jeju Tourism Organization, developers analyzed the island's destination points of interest, crossed them with info from social media and online searches via demographics, weather, time, and more with the goal of delivering memorable travel experiences, while also helping tourists enjoy safe trips throughout pandemic times.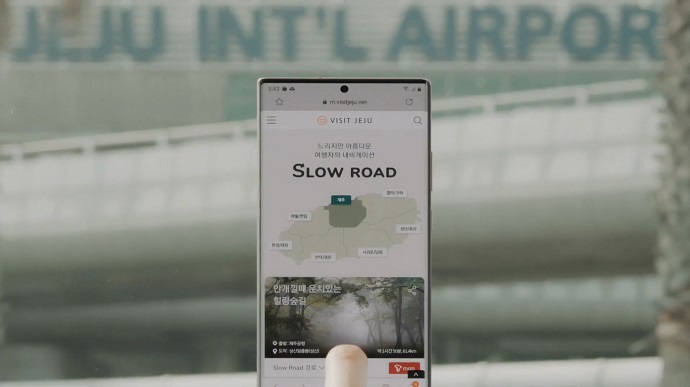 Known as hosting some of the most picturesque landscapes in South Korea, the interest in Jeju Island has grown during the COVID-19, as traveling abroad has become quite difficult. 87% of the tourists who visit the island prefer to do it by car, a number which was increased because of the travelers' preferences of practicing socially distanced tourism while using their own vehicles.
There are a total of 50 different routes recommended by the tourism organization, paving vacationers' roads to the island's popular attractions with lesser-known places. Exploring Jeju Island's beautiful destinations is easier (and slower — after all, isn't this the purpose of a journey?) for tourists who, by relying on this tool, can make the most of their trip.
"We developed the 'Slow Road' campaign to raise awareness about the diverse beauty of Jeju Island, and to help safe travels by guiding travelers to different parts of the island while dispersing tourist population that was usually concentrated in only a few famous attractions," explained Eun-Sook Koh, President & CEO, Jeju Tourism Organization.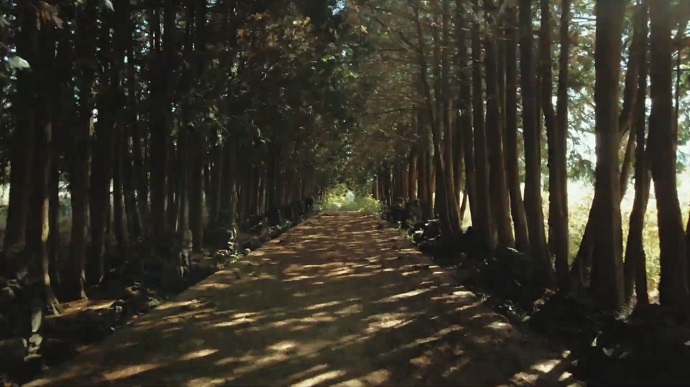 The routes connect popular destinations across seven different regions, with each journey featuring a distinctive theme. There are five to eleven waypoints "planted" on each circuit with the goal to offer a wide selection of eye-pleasing places to appeal to different demographics.
To use the service, tourists arriving on the island are suggested to activate T Map — the most used mobile navigation app in the country. Then, they are directed to a dedicated Slow Road page where they can choose the route with the theme that suits them best. For example, the Slow Road adds 40 extra minutes to the one-hour trip that starts from the airport to the Seongsan Ilchulbong volcano — the island's top attraction.
A similar initiative was taken by Neste sustainable energy company when, following an experiment, it concluded that traffic-related CO2 emissions can be reduced if drivers choose a route that's approved by Mother Nature. This is how the CO2-Friendly Route concept was born, a route suggestion that could help reduce the CO2 emissions in urban driving.
Unfortunately, not all of us can travel to Jeju Island, but that shouldn't stop us from applying this formula to enjoy a memorable trip around our hometown, for example, right? To enable a better experience for the environment as well, you can always consider updating your journey with an eco-friendly route option.
Credits:
Client: Jeju Tourism Organization
Creative Agency: Cheil Worldwide
Creative Directors: Seontaeck Kim, Joohee Lee
Copywriters: Hyewon Hyun, Jeongsil Lee
Account Executives: Choongok Lee, Jeehee Yang, Hyeonmun Kim
PR Manager: Donghan Kim
Film Director: Churl Gwon / THE SHOT
Director of Photography: Inkyu Lee / THE SHOT
Developer: Bokyeom Kim / T Map Mobility
Service Planner: Yonghun Kim, Serin Son / T Map Mobility
Product Manager: Hyojeong Jang
UX Designer: Sooyeon Baek
Big Data Analyst: Keeduk Kim / BOXTREE