(Re)decorating your house should be fun; while you put your skills to work and maybe learn something new, you don't get that feeling of joy at the sight of the result. Why does that happen and where did you go wrong? Wanting to save money, some owners decide to cut costs on some essential products which only leads to a disastrous result.
Premium paintbrush and roller brand Harris has developed its products for DIY decorators, providing high-quality tools specially designed to help workmen achieve excellent results while having the best decorating experience. The brand wants to show DIY craftsmen who is really to blame for situations where the results are not the most pleasant ones. So, in an initiative launched at the end of last month, the #BlameTheBrush campaign signed by WeAreFearless agency, the company brings a gang of cheap brushes in front of the audience, tools that do such a bad job that the result can only be terrible.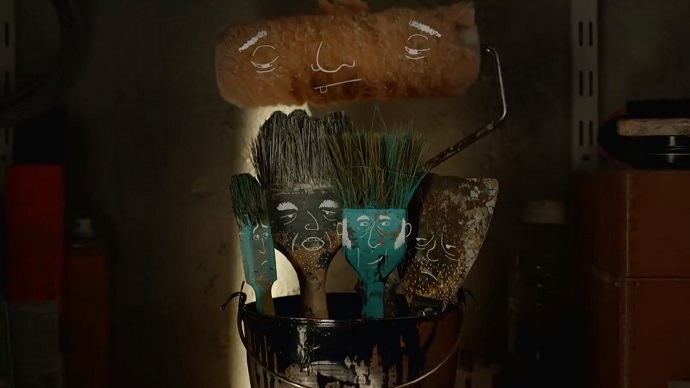 Among the rebel members who conspire against successful DIY decorating are Threadbare Tony, Rolly Lintloss, Slapdash Sid, Rusty Ronnie, and Drippy Steve each with their own plan on how to ruin the decorating process. For example, Slapdash Sid AKA Shoddy Stan is responsible for terrible lines and paintwork. Drippy Steve specializes in runs, blobs, and disasters. But the brain of this terrifying group is Threadbare Tony, the boss of cheap brushes whose mission is to leave bristles wherever he goes.
The characters are brought to life in a short video, through which the brand wants to emphasize the consequences of buying cheap tools. People think that all brushes are the same, so they don't see the point in paying more money for a similar product.
Using its HumanValues™ psychology tool, the agency tried to understand why some people are willing to compromise on quality despite the fact that they want to get the best results. This perspective pushed the team to work on a consequence-led idea, using a myth from the decorating world to show what cheap choices mean. A good workman never blames his tools — unless the brush is a cheap one.
Philippa Pawson, Marketing Director at Orkla House Care UK, said: "We approached WeAreFearless because we definitely wanted to do something brave but we were not expecting to see a gang of Guy Ritchie paintbrushes! But as soon as we did, we loved the idea. We're so excited to be doing something so different in the decorating world. It's fun but it's also creating the exact behavior change we want to see from our audience."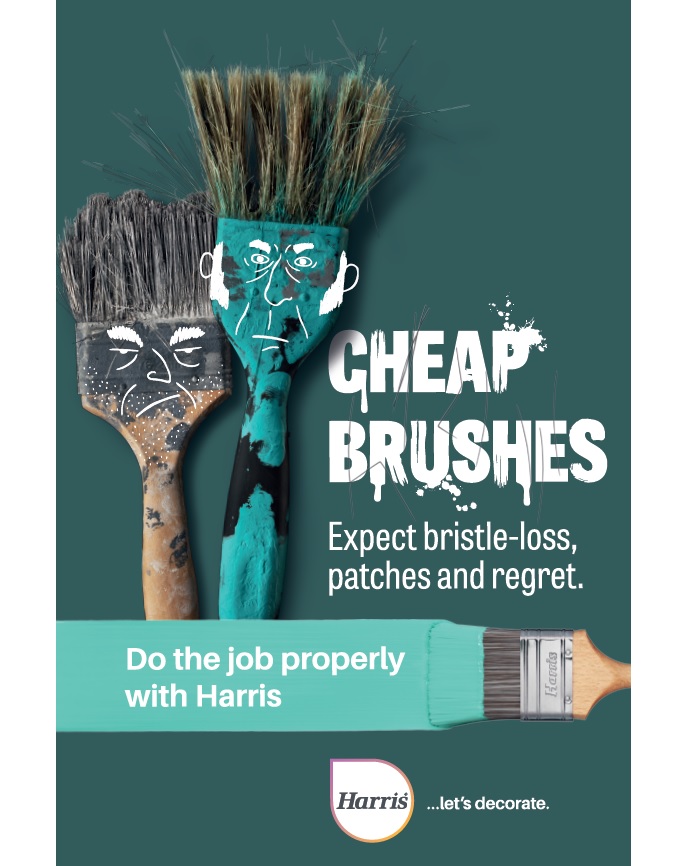 Garry Dods, Founder at WeAreFearless, adds: "At Fearless, we promise our clients Boldness with Backup: Bolder ideas, rooted in strong human and cultural truths, backed up by our scientific approach. We knew we needed to spark interest in a pretty low-interest category. And we have absolutely done that. It's a brave idea and we had a brave client who trusted us. We look forward to the results and continuing to do great work in this space."
The #BlameTheBrush initiative places Harris as a professional alternative people can trust for their DIY home decor projects. The audience can see the gang of incompetent brushes across TV, VOD, social, and digital.
Credits:
Client: Harris
Agency: WeAreFearless