Ahead of the Halloween celebrations, the British luxury fashion house Alexander McQueen launches a themed video, in line with not just the spooky season's spirit but also with the house's aesthetics. Directed by Isabel Garrett via PRETTYBIRD UK, who is also a resident artist at The Sarabande Foundation — established by the famous designer to support creative talent — the short animated video sends viewers into an enchanted forest, teeming with glossy insects and snakes.
The animation director used moths, beetles, spiders, and snakes to bring to life the magical world of the brand alongside its famous skull and butterfly visual elements. A darkly lit forest lies ahead of us, with the small nocturnal creatures guiding the viewers to McQueen's new gifting collection of jewelry and handbags.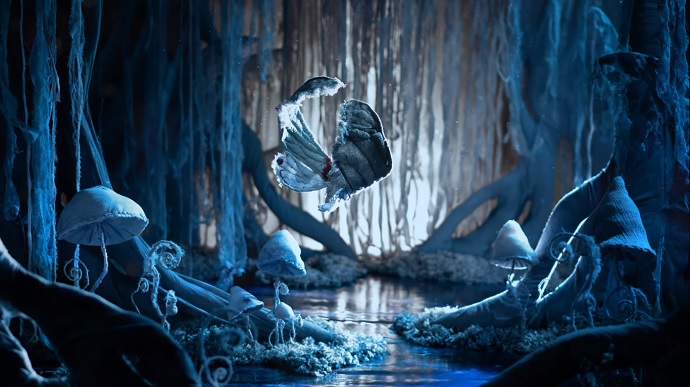 Commenting on the video, Garrett said: "This ad was such a joy to work on. I've loved McQueen's visionary designs since being a teenager, and from the first meeting about this project, I knew I wanted to try and create something which captures the magic darkness of the brand. McQueen are known for their exquisite embroidery, meticulous attention to detail, and an affinity with the natural world — it felt important to pay homage to this in some way."
This is Garrett's last month at the Foundation and this project "feels like the perfect end to an incredible time at the Sarabande studios." In outlining the film, the director worked with a "team of incredibly talented makers." "To name a few; the beautiful Art Direction is by Rachael Olga Lloyd; everything is made by hand; embroidered and sewn using lots of different fabric manipulation techniques. Cinematographer Daniel Morgan did an extraordinary job of lighting each shot, and animator David McShane brought all of the creatures to life with amazing patience and skill. The film was produced by Chris Murdoch and the wonderful team at PRETTYBIRD," says Garrett.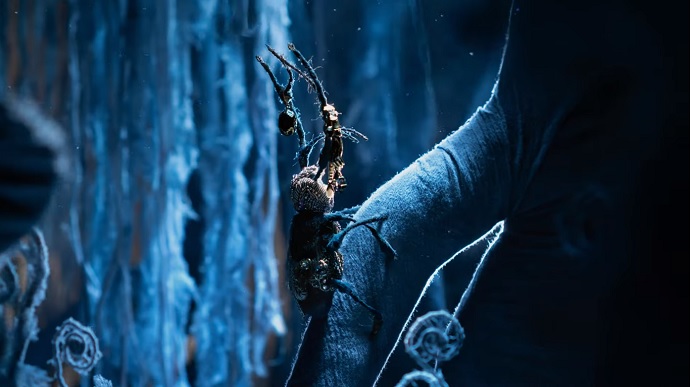 The film's story takes us to a surreal place, where we see a moth getting out of a Curve Mini "cocoon," a beetle that has jewelry in its horns, a spider that crawls on a web with threads made of precious stones, and a snake that seems to be very protective with the Small Skull bag. They are all part of an amazing play, in which the "natural world and hidden treasures find their way into the tangled undergrowth of the forest floor." The McQueen's seal is visible at the end of the video, beautifully framed by the brand's bag, talismans and charms — symbols of luck and love.
The gifting collection is available as of October 25 at the company's stores worldwide and online. But before you get to a shopping session, how about a stylish walk through a dark forest first?
Credits:
Client: Alexander McQueen
Alexander McQueen Creative Director: Sarah Burton
Alexander McQueen Communication & Marketing Officer: Paolo Cigognini
Director: Isabel Garrett
Production Company: PRETTYBIRD
MD/Exec. Producer: Juliette Larthe
Producer: Chris Murdoch
Director of Photography: Daniel Morgan
Production Designer: Theo Boswell
Set Construction: Free Form Design
Art Director: Rachael Olga Llloyd
Modelmakers: Rachael Olga Lloyd & Anita Bruvere
Animator: David McShane
Puppet Maker: Daisy Collingridge & Rachael Olga Lloyd
Colourist: Thomas Mangham
Colour Producer: Tamara Mennell at Black KiteSound Designer: Ines Adriana
Composer: Will Turner
PRETTYBIRD UK PR: Lee Sharrock