Whether it is about a wedding, a car, or a house, more Australians than ever are turning to social media platforms to find inspiration to plan their dreams, stacking their findings on "inspiration boards" on Instagram or Pinterest. Unfortunately, many of these ideas remain stuck in the digital world instead of being turned into something real.
The country's most appreciated consumer lender, Plenti, wants to help Aussies to think outside the inspiration box and work on fulfilling their dreams. So, in a campaign made with the help of Howatson+Company, the fintech lender launched the "Destroy Your Dreams" campaign, encouraging people to stop dreaming and start fighting for their big ideas to be real.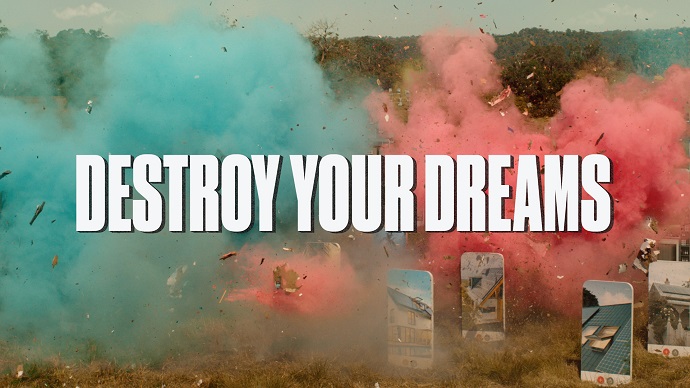 In the short film accompanying the campaign, the brand defines dreams as a series of such inspiration boards. Placed on a field, they look like being part of an outdoor art gallery, in which the art objects are replaced with inspiration panels. The unlikely exhibition showcases ideas people collect as inspiration for their dream wedding, house, or car. One by one, these boards start exploding, creating an eye-pleasing show that feels comforting rather than destructive.
"We all have that Pinterest board that's gathering digital dust. A dream reno, the perfect wedding. This campaign is about shaking people out of their complacency and inspiring them to take action. And by creating it, we got to fulfill one of our very own dreams, blowing stuff up in an ad," says Gavin Chimes, ECD, Howatson+Company.
Plenti Head of Marketing, Samantha Saunders, says: "Plenti is the biggest fintech lender in the country: We were founded seven years ago and we're an established business, but our brand is young and still relatively new to the consumer marketplace. We needed a cut-through brand campaign that would resonate with our affluent customer base. As a modern lender, with modern customers, we were prepared to take risks with the creative, so long as the work reflected who we are and where we're going."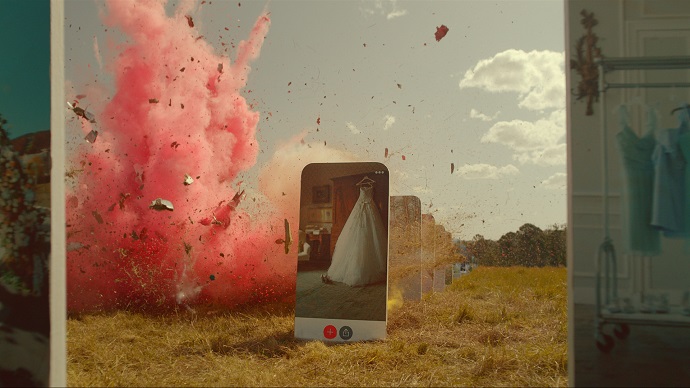 The initiative marks the first work the agency has launched for Plenti, since coming on board in June, and is coupled with a competition implemented to help bring one Aussie's dream to life. Daniel Foggo, CEO, Plenti, explains: "We're excited to be launching a major brand campaign and customer competition that highlights how Plenti can help people achieve their dreams. This has been an incredibly strong year for Plenti during which consumers have continued to maximize their financial freedom. We anticipate as we move into the final weeks of the year, we will see record numbers of Australians looking to make their dreams a reality."
Destroying your dreams doesn't necessarily mean giving up on something you are aspiring to but rather a bold way to encourage you to unlock them from being just some ideas (whether on paper or digital) and dedicate the resources they need to materialize into something real.
Credits:
Client: Plenti
Agency: Howatson+Company
Production Company: Scoundrel
Director: James Dive
Exec Producer: Adrian Shapiro
Producer: Julianne Shelton
DOP: Ross Giardina
Prod Designer: Sam Lukins
Editor: Dan Lee
Post Prod: ARC
Music & Sound: Rumble Studios