Domestic abuse can take many forms, it doesn't resume to physical violence only. Yet, regardless of the shape it takes, abusive behavior will always have manipulation and control at its foundation. For five decades, the UK charity Refuge has been providing support to women and kids experiencing domestic violence in an effort to end this phenomenon.
Despite working hard to combat this problem, the evolution of technology has made things even more complicated, so the struggle to help survivors have a life free from fear, violence, and abuse continues. As perpetrators adapt their manipulation techniques to these days, those who are involved in the fight to stop this issue from spreading have to do the same.
Between April 2020 and May 2021, the charity saw a 97% increase in the number of complex tech abuses cases compared to the first three months of 2020, with tech devices revealing a smarter side of domestic abuse. In response to this, Refuge dedicates its 50th anniversary to raising awareness about tech abuse, "a fast-growing form of domestic abuse," with a new campaign led by BBH London.
The initiative highlights how abusers use smart tech devices to control and monitor their partners, manipulating the victims remotely. The campaign's centerpiece is a 40-second-long video, developed using a similar style to other smartphone ads. Showcasing a phone's high-tech, yet disturbing features, Refuge's spot depicts how such a device — if in the hands of the wrong people — can be used as a tool to keep another person in a toxic trap.
The audience is given some details about the gadget: It comes with a Maps feature, which helps the user keep up to date with traffic in their area. A change in the narrator's voice gives us clues about the sinister truth that lies behind this smartphone — the maps feature can also be used to track the victim's movements. The short film's ending lets the public know that "Domestic abuse is getting smarter," the charity reminding people that this only means that their job is getting bigger. And one way the audience can get involved and help the organization in its mission is by providing financial support.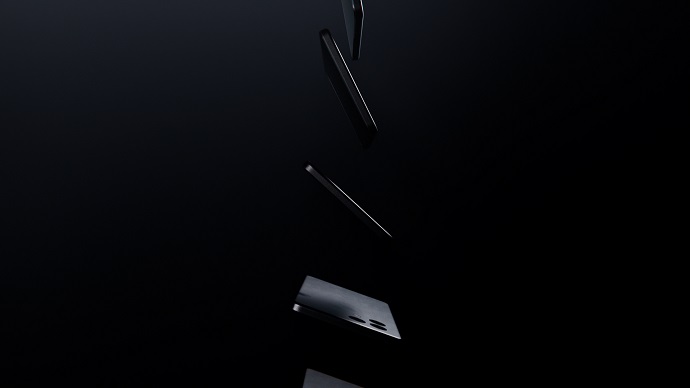 "Fifty years on from opening the world's first Refuge there is sadly little to be celebrating. The numbers of women experiencing domestic abuse appear to be rising, not decreasing, and Refuge has never needed support from the public to support its work more," says Ruth Davison, CEO, Refuge. "The rise of tech and smart products are of major concern to Refuge. While it is a massive enabler in our lives, for women experiencing domestic abuse it is an ever-growing tool used to create fear, harass, intimidate, and control them," the CEO adds.
Kimberley Gill, Creative Director & Partner at BBH London, explains: "It's chilling how much control an abuser can take of their partner's life without anyone suspecting a thing, and when you think of how much we rely on our devices these days, it makes you realize it can be almost impossible to escape. So, while we would have loved to send out a celebratory message about Refuge's achievements on their 50th anniversary, the fact is there is still so much work to do, and they can't do it unless we support them."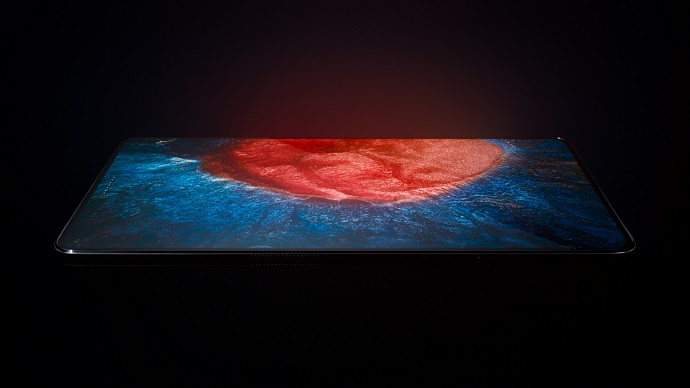 The full-length video runs throughout TV, cinema, and social media and is complemented by a 15-second-long version shared by influencers, such as Ayesha Perry-Iqbal. Additionally, the campaign sees the influencers donating their Instagram Stories to Refuge for a day to showcase content on how far abusers can go to control their victims. Also, through radio and OOH, the charity plans to make its message heard even louder, with posters that look similar to tech ads but are accompanied by haunting lines like "Watch for your deliveries. Watch her every move."
Credits:
Client: Refuge
Client name and title: Lisa King, Refuge communications and External Relations Director
Agency: BBH London
BBH Creative Team: Jennifer Ashton, Oliver Short
BBH Creative Director: Kimberley Gill
BBH Chief Creative Officer: Joakim Borgström
BBH ECD: Helen Rhodes
BBH Strategy Director: Lucy Moody
BBH Business Lead: Karen Martin
BBH Account Manager:  Phoebe Kennedy, Caitlin Quigley
BBH Account Director: Bella Bertolotti
BBH Account Executive: Zimini Fongho
Film Credits
BBH Producer:  Jemima Bowers
Direction: Optical Arts
Executive Producer/Producer: Hannah May
Design, Editing, CG Animation, Colour Grading & Post Production: Optical Arts
Mastering and Titles: Electric Theatre Collective
Editor/Editing House: N/A
Sound: Markus Ffitch at Grand Central Studios
Music Composition: Markus Ffitch
Print Credits
BBH Producer: Lauren Daniels
Design and Creation: Optical Arts
Design: Josh Bailey / Rob Wilson