Ahead of the Olympic Games Tokyo 2020, the International Olympic Committee (IOC) shared its belief that "the world moves forward only when it moves together" via the #StrongerTogether campaign. The global initiative celebrated not only the athletes' determination to keep moving forward despite the challenges posed by the pandemic but also highlighted the important role the Games play in uniting people, communities, and societies across the world.
As the seasons change and the sports world prepares for the upcoming 2022 Winter Olympics, also known as Beijing 2022, the organization continues to bring people together again via a new, inspiring film that doubles as an invitation for the world to "Believe in Each Other." Narrated by US skier and three-time Olympic medalist Lindsey Vonn, the video is a sequel to the IOC's #StrongerTogether campaign and illustrates how knowing that someone believes in us contributes to making us more ambitious and determined to achieve success.
With a focus on winter sports, the IOC explains how the simple act of believing in someone else can make one feel stronger and ready to overcome the challenges that lie ahead of them. Showing your support to someone, especially in times when they are down, can be just enough to fuel their confidence which, in turn, can help them in their way to fulfill their goals.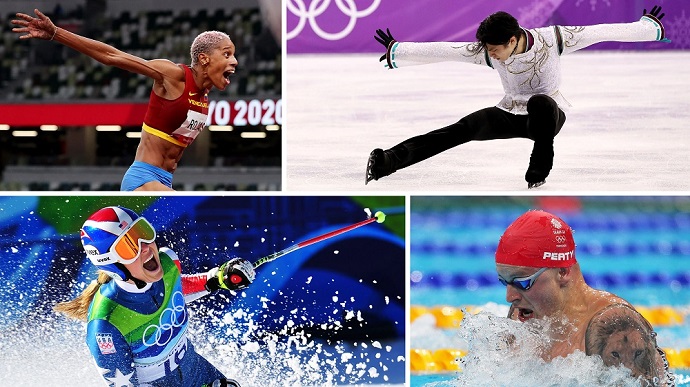 Speaking about the initiative, Vonn — who experienced the power of belief in her game — says: "It's mentally tough out there — in extreme conditions and under the pressure of competition. Feeling that belief from those around you — your coach, family, the crowd — cannot be underestimated. I have experienced the power it has to get you from the start to the finish line and help achieve your best. It shows that if we believe in each other, we can achieve the unbelievable."
"Last summer, the Stronger Together campaign showcased just what we can accomplish when we're united. Today, we are bringing people together once again, something that will continue throughout the winter months and will allow us to realize our ambition of connecting and engaging with people all around the world," concludes Lars Silberbauer, IOC Digital Engagement and Marketing Associate Director.
The IOC believes in solidarity, an attitude that's further amplified via the "Believe in Each Other" film. Saying "I believe in you" to someone who is ready to embark on a new (sports) mission is a nice way to send the message that you trust the other person in what they are doing. Because if we believe in each other, we can be Stronger Together.
Credits: