From lockout laws that affected nightlife to the emergence of apps like Spotify or Uber Eats, Sydneysiders had to adapt their cultural lifestyles, with going out or enjoying culture facing a dramatic change. On such a background, it is only fair to say that Sydney has lost a bit of its party spirit, but that doesn't mean that the Australian city has lost its mojo completely. In fact, the city that we all know is still there, and can't wait to express its good vibes.
Ladies and gentlemen, with a new identity implemented by Re agency, Sydney Festival is set to make a bold declaration: Sydney is back! The event is the country's largest international arts and culture festival. Established in 1977, the festival has built a reputation for bringing some of the world's finest artists under the same roof, and showcasing, nurturing, and introducing Australia's best homegrown talents to the world. It celebrates the city, having a style and energy that resonate with the diversity and dynamism of one of the most beautiful cities in the world.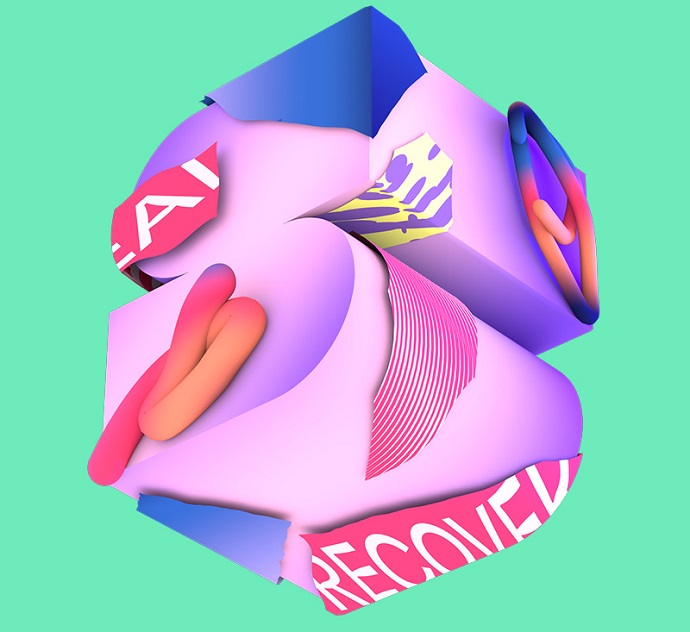 Under the supervision of the festival's Artistic Director, Olivia Ansell — former Sydney Opera House Director of Contemporary Dance, Circus and Physical Theater — the new identity illustrates Sydney as seen from different perspectives, with each person experiencing the city differently. Based on this insight, the team realized "that Sydney really has something for everyone. This is a place to work out who you are and find your tribe. It's bigger, freer, and more expressive than other Australian cities," says the agency. In short, Sydney has a side for everyone.
The Festival's identity is the stage that hosts Sydney's vibrant show, enabling it to play the many sides it has so that residents, new arrivals, and festival-goers can use them as inspiration to discover new adventures. With the logo taking the center stage, mimicking the textures of the city, the new design showcases some of the city's well-kept cultural treasures, inviting the audience to find their Sydney side.
"Our brief to Re was to breathe new life into Sydney Festival's identity by developing a brand that could represent Sydney's charismatic and bold personality whilst reaching the broadest range of demographics possible. Re realized this vision spectacularly with motion-led, vibrant, contemporary, and artful execution. Our 3D 'S' shapes encourage interested ticket buyers to find their Sydney side through a range of emotive lenses, and will leave a lasting impression on Sydneysiders and visitors alike this summer," says Ansell.
"Growing up as a Sydney local, this festival has been a part of the fabric of the city for as long as I can remember. Sydney Festival's new identity is fun, unapologetic, and unmissable — much like the city itself! Its motion-first approach has an innate sense of energy that reflects the nuance and contradiction that makes Sydney so unique," continues Sumita Maharaj, Associate Design Director at Re Agency.
The project has made Andy Thomas, Executive Creative Director at Re Agency, be proud of "the team behind this dynamic, playful identity. It's been a labor of love. But most importantly, we hope this encourages everyone — from locals to blow-ins like me — to discover their Sydney-side this summer."
The identity is a "passionate, inclusive, authentic love letter to every side of Sydney," with a brand that is scheduled to develop in the upcoming months. The Festival will take place from 6 – 30 January 2022 and you're probably looking forward to the day when the event will finally open its doors to the audience. Meanwhile, why don't you let yourself be inspired by the new look and find your Sydney side?
Credits:
Client: Sydney Festival
Agency: Re