For the launch of Škoda's second-generation Fabia supermini car, the Czech automaker gave the audience the opportunity to "venture" inside one of its factories for a chance to see how, or rather, what its employees use to make the car. Forget about steel, aluminum, plastics, glass, or rubber as for the production of its Fabia RS (vRS in the UK), Škoda switched to all things sweet. OK, a vehicle made of marzipan would be impossible to actually drive on road but it will surely sweeten the deal with potential customers, right?
During this week's #ThrowBrandThursday column, we are going back to 2007, at the time when Škoda commissioned a team of bakers and chocolatiers to use their talent and skills to work on building a Fabia. It's like an episode of "How It's Made" minus the off-screen narrator who explains the process step by step. Škoda's way of documenting the manufacturing process is sweeter! (Or meaner, depending on which episode you watch — keep reading, you'll find out later why the "meaner" side).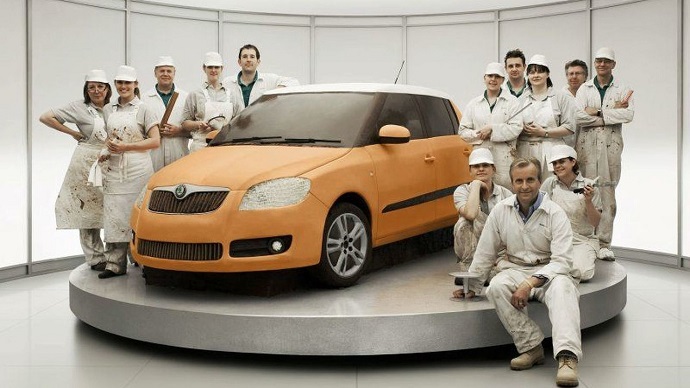 The components one normally uses to actually build a car have been replaced with sweet ingredients, such as sugar, jelly, or marzipan. With Julie Andrews' "My Favorite Things" playing in the background, the bakers are spotted working tirelessly to deliver something sweet to the public. Once their job is done, voilà: A lovely, cake replica of the Fabia is born.
Bringing the car to life, which stars in the one-minute-long video suggestively titled "Cake," was no piece of cake, obviously: Eight people worked for ten days to make the car, with some estimates saying the ad cost around £500,000 to be made. The cake was planned to be donated to local charities. Kept for days under hot studio lights, it was considered not edible, so it was donated for composting.
While the Cake spot featured the Fabia as being "Made of Lovely Stuff," its successor defines the vehicle using much darker terms. The "Mean Green" ad premiered in 2010, showing the manufacturer opting for some weird car components to speak about the fact that the Fabia is "Made of Meaner Stuff."
The ad follows a similar format to the previous one, with some elements slightly changed. A team of crazy maniacs take the place of the "lovely" one creating the delicious Fabia and the sweet ingredients are substituted by bones, snake venom, and barbed wire. We see some unorthodox finishing techniques adopted by the workers, whose energy is probably fueled by a rock version of "My Favorite Things," created by Sound Tree.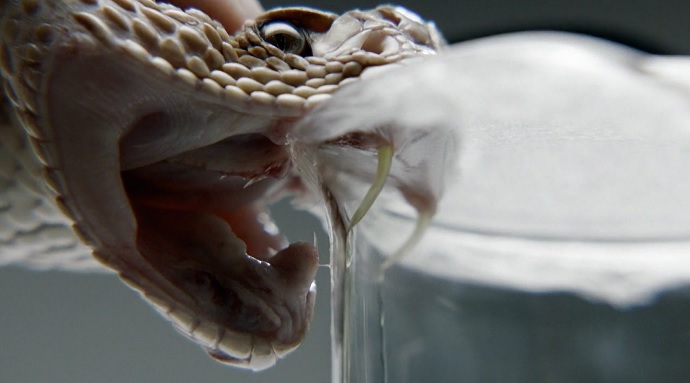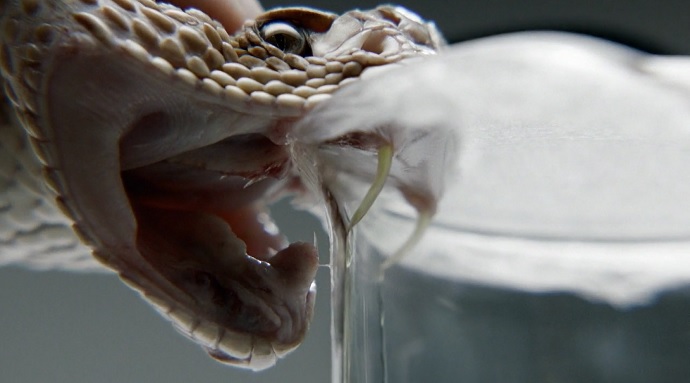 "This is one of our biggest campaigns ever in the UK, and designed to engage our brand with new audiences," commented Heidi Cartledge, former National Communications Manager and currently Head of Strategy Development at Škoda UK. "The 'Made of Meaner Stuff' advert, combined with our wider campaign activity, will see Škoda reaching a new audience — the younger, cult 'hot hatch' demographic in addition to our mainstream and loyal customers."
Behind the wheel of both car ads is advertising agency Fallon, whose creative directors at that time, Chris Bovill and John Allison, joined forces with British director Chris Palmer for the "Cake" ad and Nick Gordon for the "Mean Green" video. Speaking about the latter ad, Chris Bovill at Fallon, explained: "We always said we'd never make a sequel to 'Cake' but when the vRS brief came along we thought we'd make an 'opposite.' 'Cake' made our mums smile, this should make them want to hide behind a cushion."
Credits:
Client: Škoda UK
Agency: Fallon