Have you ever stopped and wondered what beauty really is? Well, frankly, there should be no definition for this term. Although… there's an expression — which you're most probably aware of — that, somehow, explains what this trait is about: "Beauty lies in the eye of the beholder." However, with so many "norms" and "standards" promoted in the media, the beholder might see beauty through a series of harmful filters: flat stomach, smooth skin, or perfect teeth.
Sure, anyone has the right to see beauty on their own terms but it becomes a problem when these filters start to negatively influence the way we see ourselves. This makes us believe that beauty is in the eye of the holder as well, whose perceptions of the way they look might change because of the toxic beauty suggestions that are constantly delivered on their feeds.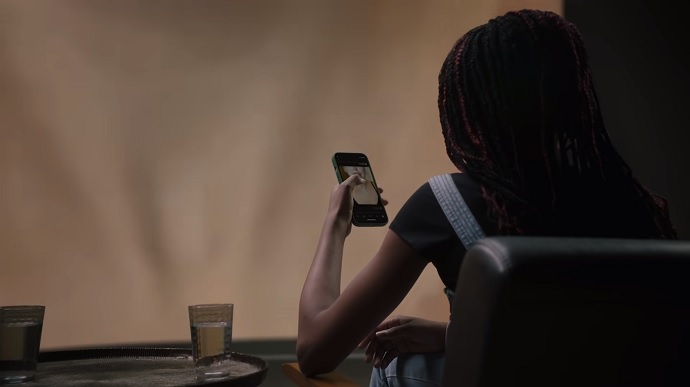 According to the Unilever-owned company Dove, 2 in 3 girls in the US are spending more than an hour on social media daily. 1 in 2 confess that idealized beauty content on these platforms impacts the way they think of themselves, causing low self-esteem. Simultaneously, 80% of these teens admit that would like to be helped by their parents when it comes to managing such posts, while 7 in 10 agree that unfollowing idealized beauty content on social media makes them feel better. As part of the research, the brand concluded that spending less time browsing social media and being pickier with the content they follow can contribute to combating this phenomenon that impacts teen girls' self-esteem.
Alongside its creative partner Ogilvy, Dove has launched the #DetoxYourFeed campaign, an initiative through which the brand targets teen girls hoping to inspire them to detox their social media feeds. To launch the campaign, part of The Dove Self-Esteem Project, Dove released a short film having as protagonists real mothers and daughters. Invited to have a chat about social media and sitting in front of a big screen, the duos start to watch the content the teens usually stumble upon while spending time on these platforms. At first, these beauty hacks are delivered by influencers but the situation unexpectedly changes, as a very familiar face takes over and continues to suggest toxic beauty tips to the teens…
Wow, right?
Using deep fake technology, the influencers who are now recommending their daughters to use Botox, replace meals with some sort of "magical" powders, or undergo a dental procedure to improve their smiles are, in fact, their mothers. So why this strategy? Why are moms the ones to present their daughters with such toxic beauty hacks? Because "[they] wouldn't say that to [their] daughter." Yet, such content fills the teens' social feeds each day.
Daniel Fisher, Global ECD, Unilever and Special Projects and Member of Ogilvy's Worldwide Creative Council, said: "I'm extremely proud of this piece of work and of all the teams from across the Ogilvy network who helped bring it to life. The kind of toxic beauty advice that girls today are getting exposed to on social media is heart-breaking and I only hope that this work kickstarts the conversations that we all need to be having."
Aimed at sparking necessary conversation between parents, caregivers, and teens on this theme, the campaign empowers young people to define beauty in terms that make them feel comfortable, unfollow anything that puts pressure on them to look perfect, and turn their feeds into a positive environment.
"We've identified a clear problem that is eroding the self-esteem of our girls and needs immediate attention and action. We created this #DetoxYourFeed campaign to not only raise awareness around the insidious nature of toxic beauty advice but to also help parents navigate tough conversations and empower teens to unfollow content that makes them feel bad about themselves," explained Leandro Barreto, Global Vice President of Dove. "While it may be a bit overwhelming at times, we hope it will contribute to important conversations that lead to a more positive experience for teens on social media."
To support the parents throughout this experience, Dove has developed a series of tools and resources they can use to open a conversation around this topic with their children and learn how to empower teens to have a social media detox. Besides the "Detox Your Feed: The Parents Guide" film and "The Confidence Kit," parents can learn how to fight toxic influence on teens' social feeds by attending the Dove Real Talk Parent workshop virtual event, held on May 12th. Additionally, some inspiring voices will help them better navigate through this dialogue.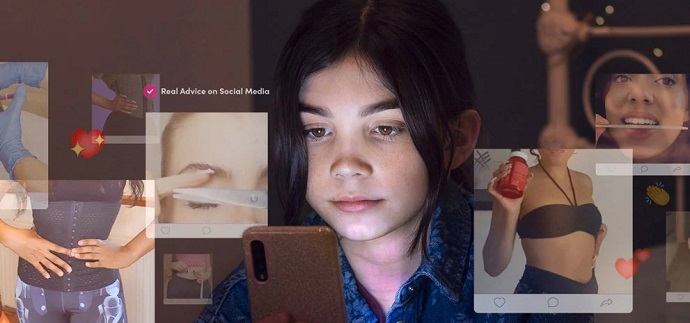 Credits:
Client: Dove
Global Dove, Executive Vice President: Alessandro Manfredi
Global Brand Vice President, Dove Masterbrand: Leandro Barreto
Global Brand Director, Dove Masterbrand: Edoardo Briola
Global Brand Manager, Dove Masterbrand: Leslie Golts
Global Assistant Brand Manager, Dove Masterbrand: Amalie Thompson
Global Brand Director Digital, Dove Masterbrand: Zoe Eungblut
Senior Global Digital Manager, Dove Masterbrand: Juliette Crouzet-Mertens
Agency: Ogilvy
Global Executive Creative Director (Unilever) & Special Projects: Daniel Fisher
Global Creative Director: Francesco Grandi
Copywriter: Phil Gull
Art Director: Helen Giles
Design Lead, Integrated: Sian Hughes
Global Client Lead: Jo Bacon
Global Managing Partner: Sam Pierce
Global Business Director: Georgie Howard
Global Account Director: Carmen Vicente Soto
Digital Account Manager: Olivia White
Project Manager: Katie Morrell
Project Manager: Zahra Mair
Head of Integrated Production (Unilever): James Brook-Partridge (Hogarth WW)
Lead Senior Film Producer: Stephanie Warner
Senior Film Producer: Sally Miller (Hogarth WW)
Assistant Producer: George Ward
Assistant Producer: Eva McAlpine (Hogarth WW)
Senior Art Producer: Chloe Jahanshahi
Chief Strategy Officer: Ben Kay (WPP, London)
Strategy Partner: Ila De Melloa Kamath
Strategist: Yolanda Davis
Production Partners
Production: Smuggler
Managing Director: Fergus Brown
Director: Henry-Alex Rubin
Producer: Ray Leakey
Talent Liaison: Katie Uhlmann
Line Producer (Soft Citizen): Andrew Sullivan
Director of Photographer: Gabriela Osio Vanden
Casting: Milo Casting
Casting Director: Stephen Milo C.D.C.
Casting Research Manager: Taijah Hinds-Rowe
Editing: TenThree
Edit Producer: Julian Marshall
Editor: Ellie Johnson
2nd Editor: Iain Whitewright
Assistant Editor: Elyse Raphael
Post Production: Absolute
Executive Producer: Sally Heath
Senior Producer: Kirsty Ratcliffe
Assistant Producer: Maddie Godsill
Production Assistant: Shaun Wilding
Senior Colourist: Matt Turner
Colourist: Juliette Wileman
Creative Director: Jonas McQuiggin
Online: Joseph Wolfenden-Williams
2D Artist: Jasmine Cooper, Antonio Jimenez, James Russell, Av Bains, Simon Holden, Ben Robards, Chris Tobin
Deepfake Technology: Synthesia c/o Hogarth WW
Primary Production Senior Producer: Titus Scurt
Audio: 750mph
Sound Engineer: Michalis Anthis
Producer: Aishah Amodu
Music: Hanan Townshend – Composer
Photographer: Caitlin Cronenberg
Producer: Natalie Frenkel
Colour Correction: Sipke Visser – Retoucher (Frisian)